Behavioral Intervention Team
We consider your safety at Chaffey College important, and one way we strive to keep our campuses safe is through our behavioral intervention team. This is a group of faculty, staff and administrators who receive and respond to concerns about student behavior.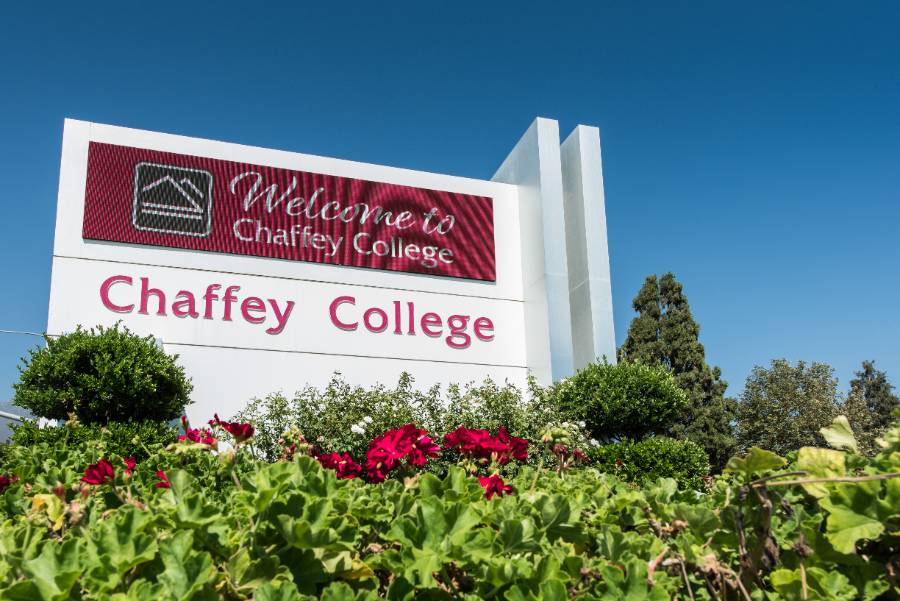 When the team receives a report, some responses include:
Continue to observe student behavior
Referrals to student health and other support services
Report concerns to appropriate parties
Discuss with faculty or staff possible approaches to mitigate the situation
Alert appropriate authorities, if necessary
The team contacts campus police if there is a perceived and/or clear danger to campus safety. If you're unsure how you should handle a behavior concern, please refer to our "Who to Contact" guide.
Contact
Nicole Barbari
Faculty, Social & Behavioral Sciences
(909) 652-6247

Chris H. Brunelle
Dean, Student Life
(909) 652-6510

Gail Keith-Gibson
Adjunct Faculty, Rancho Cucamonga Success Center
(909) 652-7149

Melissa Johannsen
DPS Counselor, MS, MFCC
(909) 652-6126

Kay Peek
Director, Student Health Services
(909) 652-6333

Patty Powell
DPS Counselor, ACSW, LCSW, BCD
(909) 652-6395

Veronica Rios
Administrative Assistant II, Discipline & Grievance
(909) 652-6510

Cory Schwartz
Dean, Social & Behavioral Sciences
(909) 652-6244

Darryl Suebe
Chief of Police, Campus Police
(909) 652-6630
Please use our online form if you'd like to report a behavior concern.
The team will respond within 72 hours after receiving your report. Every effort will be made to ensure confidentiality is maintained, whenever possible. Remember, this is not an emergency service. If you have an emergency situation, contact campus police, 909-652-6911.
Student Conduct
Chaffey College students are expected at all times to act in a manner consistent with Chaffey College's student academic integrity code and student behavior code. Both the student academic integrity code and behavior code are set forth in the student handbook. The student handbook is available to all students and is also available online.
Resources
Complaint Procedures
It is recommended that general concerns and complaints be filed at the lowest possible level, with the supervising manager of the area of concern. However, if such processes have occurred without resolution, you may file a formal complaint to one of the areas below:

To file a complaint regarding a faculty or staff member, contact the director of human resources, student services and administration (SSA) building, 5885 Haven Avenue, Rancho Cucamonga, CA 91737. You may also call (909) 652-6531.

For information regarding the requirements of Section 503 and 504 of the Rehabilitation Act of 1973 or to file a complaint, contact the director of disability programs and services, campus center east, or call (909) 652-6379.

To file a general complaint, you can complete the district's complaint form or contact the vice president
of student services, student services and administration (SSA) building, 5885 Haven Avenue,
Rancho Cucamonga, CA 91737. You may also call (909) 652-6503.

Title IX – Sexual Harassment and Unlawful Discrimination
The U.S. Department of Education's office for civil rights (OCR) enforces, among other statutes, Title IX of the Education Amendments of 1972. Title IX protects people from discrimination based on sex in educational programs or activities that receive Federal financial assistance. Title IX states that:
No person in the United States shall, on the basis of sex, be excluded from participation in, be denied the benefits of, or be subjected to discrimination under any education program or activity receiving Federal financial assistance.
The office for civil rights requires that all students and employees to participate in annual Title IX training and awareness of unlawful discrimination. The office vigorously enforces Title IX to ensure that institutions that receive federal financial assistance comply with the law. OCR evaluates, investigates, and resolves complaints alleging sexual harassment and/or unlawful discrimination. OCR also conducts proactive investigations, called compliance reviews, to examine potential systemic violations based on sources of information other than complaints

Chaffey College does not discriminate on the basis of age, color, creed, religion, disability, marital status, veteran status, national origin, race, sex, sexual orientation, gender identity or gender expression. The college has a detailed Title IX brochure available. To file a Title IX complaint, contact the Title IX Administrator, Susan Hardie, Executive Director, Human Resources and Title IX Coordinator at susan.hardie@chaffey.edu or 909-652-6531.

Complaint Forms

Other Agencies
If the college's complaint procedures have been exhausted, a complaint may be filed with the following agencies:

California Chancellor's Office
California Community Colleges Chancellor's Office
1102 Q Street, Suite 4550
Sacramento, CA 95811
916-445-8752

U.S. Department of Education's Office of Civil Rights
San Francisco Office
Office for Civil Rights
U.S. Department of Education
50 Beale Street, Suite 7200
San Francisco, CA 94105-1813
Phone: 415-486-5555
Fax: 415-486-5570; TDD: 800-877-8339
Email: ocr.sanfrancisco@ed.gov

Accrediting Commission for Community and Junior Colleges