Financial Aid
Welcome to Chaffey College Financial Aid!
Some people believe that college is too expensive, but you don't have to be one of them. Chaffey College can show you many options to help cover your tuition to books, materials and more. All students should begin by completing the Free Application for Federal Student Aid (FAFSA) online or the California Dream Act Application online. You may apply once a year. Learn about Chaffey College's financial aid options at our Financial Aid TV.
Apply For Financial Aid
2023 - 2024 FINANCIAL AID OPEN NOW!
Will you be enrolled as a student in 2023-2024 (Summer 2023, Fall 2023 or Spring 2024) if so complete your FAFSA OR DREAM ACT APPLICATION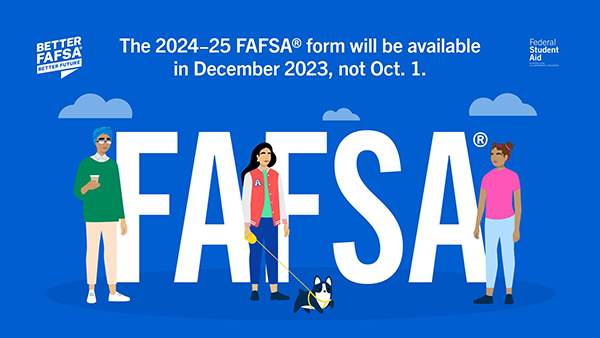 For more information visit Launch of the 2024–25 FAFSA® Form
FAFSA AND DREAM ACT APPLICATION ZOOM SESSIONS EVERY WEEK
Receive FAFSA/Dream Act assistance application.
Registration is required with the links provided below.
Wednesdays from 2:00pm to 4:00pm
The Financial Aid Process
Steps to Apply for Financial Aid at Chaffey College
Receiving financial aid can be confusing. The following are the basic steps of the financial aid process.
STEP 1: APPLY FOR FINANCIAL AID
Apply beginning October 1st every year. The first deadline for Cal Grant consideration is March 2nd every year.
Chaffey College's School Code: 001163
For U.S. citizens, U.S. nationals, or eligible non-citizens with a valid Social Security number
OR
If you are a non-resident of the U.S., and meet the AB 540 residency requirement you may be eligible for Financial Aid through the California Dream Act Application (CADAA) online
STEP 2: SUBMIT REQUIRED FORMS
Check your Financial Aid status via the Financial Aid – Student Self Service Portal by following these steps:
Log onto the Self Service Portal by clicking

MyChaffeyportal

Go to MyChaffeyView under Shortcuts

Click on the Self Service (Registration)

Click on Financial Aid box menu

Select the Awary Year from the drop-down menu

Select Required Documents

Review your Check list

Review your Satisfactory Academic Progress standing and Required documents
To view a list of required documents/Actions and any additional documentation you are required to complete, click on "Required documents". If the item is marked "Incomplete", then you will need to submit required forms and any additional documentation. Complete and submit all required documents and any additional documents to the Financial Aid Office to complete your file as soon as possible. Only submit the required documents listed on your checklist.
Once the Financial Aid Office reviews all required documentation and completes the verification process if required, your file will be completed.
If you are eligible for a the California College Promise Grant (CCPG) (Formerly BOGFW), this will automatically be applied after your FAFSA or Dream Act application is received. Once eligibility has been determined, and you have been awarded a Federal Pell Grant, or any other type of aid, it will be automatically accepted in the award letter. For more information on the CCPG and types of financial aid, please refer to Financial Aid Programs.
STEP 3: SELECT A REFUND PREFERENCE
Chaffey College delivers your refund with BankMobile Disbursements, a technology solution, powered by BMTX, inc. Please visit their website to learn more about selecting a refund preference at https://bankmobiledisbursements.com/refundchoices/
STEP 4: VIEW YOUR AWARDS
When your file is complete your funds will be disbursed based on:
Submitting all your required documents on the tasks list or,

When we received your completed application without required tasks
Disbursement Information Link: https://www.chaffey.edu/financialaid/disbursement-dates.php
An award notification will be sent to you via your panther email. You may view your awards on MyChaffeyportal under Financial Aid Self-Service. Disbursements will be made to eligible students with complete financial aid files, are enrolled in courses that have started and meet Satisfactory Academic Progress Policy per criteria established by the Chaffey College Financial Aid Office.
HAVE QUESTIONS?
Rancho Cucamonga Campus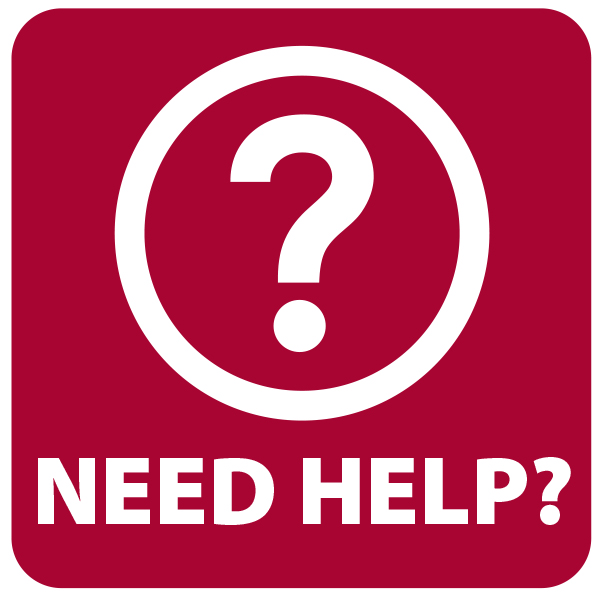 Admissions & Records, Counseling and the Financial Aid Office are available to serve you online through QLess. Fill out the form, and you will receive updates via text, and an email with a link to meet a staff member in Zoom.
Chino Campus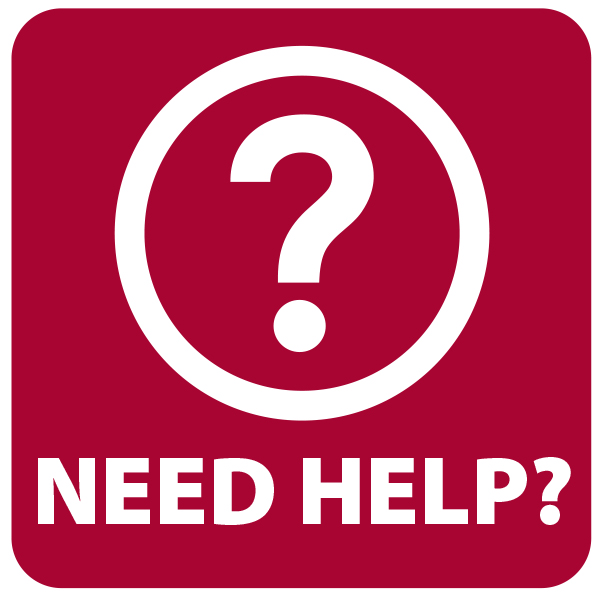 Admissions & Records, Counseling and the Financial Aid Office are available to serve you online through QLess. Fill out the form, and you will receive updates via text, and an email with a link to meet a staff member in Zoom.
Chino Campus Connect with QLess here.
Fontana Campus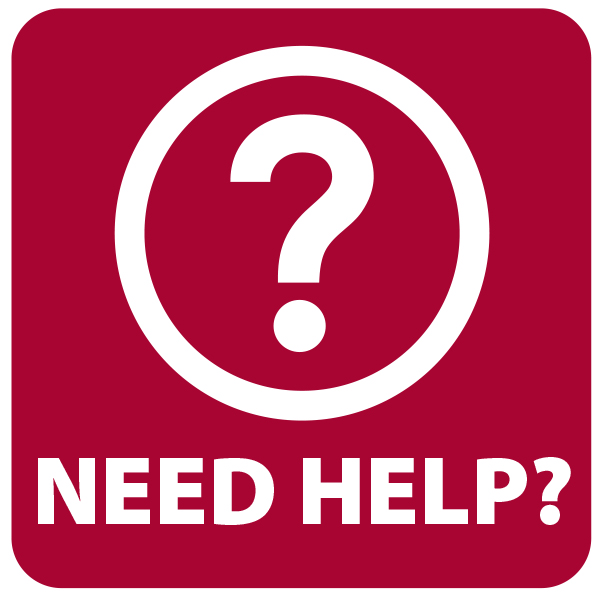 Admissions & Records, Counseling and the Financial Aid Office are available to serve you online through QLess. Fill out the form, and you will receive updates via text, and an email with a link to meet a staff member in Zoom.
Fontana Campus Connect with QLess here.
If you need to contact Financial Aid after business hours, please email us at financialaid@chaffey.edu with your name and Chaffey ID number and we will respond as soon as possible.

Financial Aid News
Change to Financial Aid: Our services are going mobile!
Ready to complete your outstanding Financial Aid tasks online, with secure document upload from any device and e-sign capabilities? So are we!
Chaffey College Financial Aid office is introducing a new, easy, mobile, personalized process that makes everything about navigating financial aid easier.
Providing that the student experience is important to us, and we heard your feedback loud and clear. You want to be able to complete Financial Aid processes on your own time, on the device of your preference.
We're proud to say that all Chaffey College students will be able to:
Complete financial aid forms on your phone, tablet, or computer.
Securely upload documents from any device.
E-sign documents--both you and your parents!
Manage your financial aid tasks online.
Receive automated reminders about outstanding tasks and next steps.
Review instructions on how to complete required documents.
Once your account is created, any required tasks you need to complete will become available in the MyChaffey Portal.
Golden State Education And Training Grant Program
The COVID-19 pandemic caused millions of Californians to lose their jobs and many have been unable to find living wage employment since. The Governor and the Legislature opted to use $472.5 million in one-time American Rescue Plan Act funds and $27.5 million in one-time General Fund to provide grants to help these individuals reskill or upskill and transition back into the workforce. The program was established and funded in the 2021 California Budget Act, mainly with one-time federal COVID recovery dollars, to offer this one-time financial incentive.
What are the Eligibility Requirements?
To be eligible for the Golden State Education and Training Grant Program (GSETGP), a student must:
Have lost their job due to the COVID-19 pandemic
Have not been able to find an equivalent paying job since
Not have been enrolled in an education or training program, college or university that they were displaced from employment
Meet the income and asset requirements associated with Cal Grant A eligibility
How Much Can A Student Receive?
The California Student Aid Commission (CSAC) intends for awards to be $2,500.
Do students have to be enrolled full time in for-credit instruction?
No. Students need to be enrolled but there is neither a minimum unit requirement nor a satisfactory academic progress requirement. Noncredit students are eligible for the grant and encouraged to apply.
How do I Apply?
To apply online at https://gsetg.csac.ca.gov/landing.
Students will be asked to login to their existing CSAC account, or be asked to create one.
What happens after I Apply?
The California Student Aid Commission (CSAC) will process the applications.
The Financial Aid Office will verify and report students enrollment to the Commission.
Students funded will be contacted once their check is available and will be required to come in to the Financial Aid Office and present their valid government issued photo identification (i.e. Driver's License, State ID Card, Military ID, Passport or a Passport Card) to pick up their check.
Additional Information
Website: https://gsetg.csac.ca.gov/landing
If you have any questions regarding the program, please email GSETGP@CSAC.CA.GOV.
Contact
General Questions:
Contact Form
Phone: (909) 652-6199
Fax: (909) 652-6140