Alumni
Even if you graduated from Chaffey College years ago, you remain a Panther for life. Some of our alumni include author Beverly Cleary, actress Meagan Tandy and many more. They are among the more than 400,000 alumni living and working throughout the world, using the skills they learned at Chaffey to succeed. If you're one of our alumni, you fill us with Panther pride!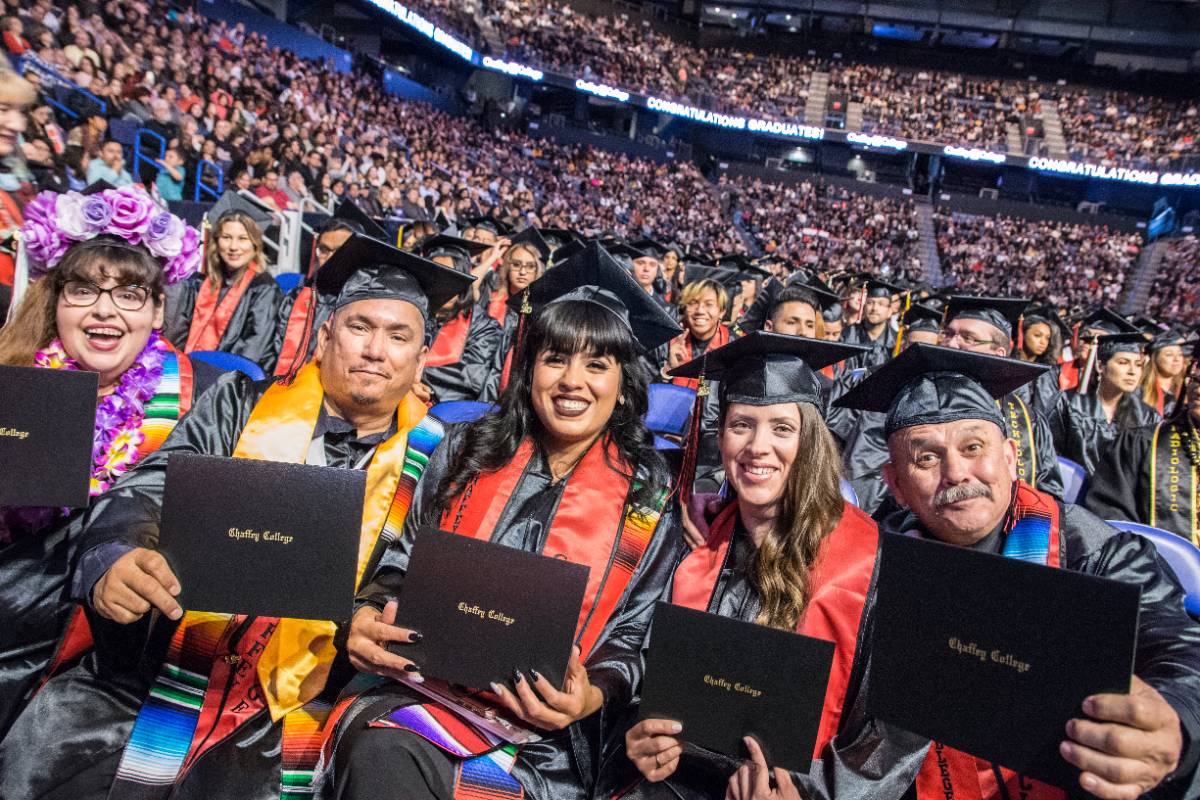 Many of our alumni like to keep in touch with their alma mater even after they've moved on to the next chapter of their lives. Do you want to stay involved with Chaffey College, keep up with news and events happening around campus or support Chaffey to help the next generation of Panthers? Would you like to share your success story? We'd like to hear from you.
Contact
Email: alumni@chaffey.edu
Donate
Alumni like you provide generous support that allows the Chaffey College Alumni Association to award thousands of dollars in scholarships for deserving Chaffey College students every year. Consider how Chaffey has made a difference in your life. Here's your chance to make a difference to make a difference in the lives of today's students with a gift to the Alumni Association.
Donate today to support Chaffey College students.
Here are a few ways your generosity helps:
Alumni scholarship fund - A scholarship that helps deserving Chaffey College students.
Fund-a-Dream scholarship - A community-based scholarship program focused on workforce preparation.
Events
The Chaffey College Alumni Association holds several events throughout the year to give our alumni an opportunity to reconnect with their alma mater and to strengthen the association's alumni network.
Membership
Chaffey College Alumni Association members receive special discounts as part of their membership benefits package. Take advantage of the many exclusive perks offered to members including career assistance, online, on and off campus benefits. You may join if you've ever taken a class at Chaffey or if you consider yourself a friend of the college. Please fill out our membership form to join.
Membership Type
| | |
| --- | --- |
| Annual | $30 |
| Two-year | $55 |
| Associate | $40 |
| Lifetime | $300 |

Alumni Association Benefits
Online Benefits

Class Notes
What have you done since you graduated? Let us know.
LinkedIn Alumni Group
Access a network of more than 15,000 Chaffey College alumni by joining the official Chaffey College Alumni Association group. Become a member of a growing network today.

On-Campus Benefits
Access to Chaffey College Library
Basic borrowing privileges of printed materials.

Panther Athletics
Free admission to all Panther athletics games throughout the year, except playoff games.

Career Center
Receive all career center services such as career counseling, job shadowing, resume writing and much more.

Bookstore
15% off on supplies, soft goods, gifts and electronics on the Rancho Cucamonga, Chino and Fontana campus. If you need to make an online purchase, please contact Office of Alumni Relations to receive a member-only discount code.

Invitations to special alumni events
Career fairs, networking opportunities, sporting events and more.

Off-Campus Benefits
AAA Auto Insurance Discount
Please contact your nearest AAA Auto Insurance office.

Enterprises Rent-a-Car Discount
Receive 5% off any car rental. Please contact the Office of Alumni Relations to receive a member only discount code.

Discount tickets to major family theme parks
Purchase tickets on-line for major theme parks, movie theaters and more.
Outstanding Alumni
2019 Lifetime Achievement Recognition
Beverly Cleary
Youtube video: https://youtu.be/Vyz8_ZvkMCE\
2019 Alumni of the Year and Athletic Hall of Fame
Virginia Aguilar-Riley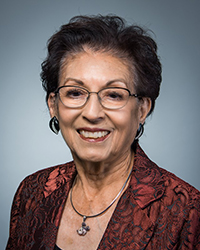 Youtube video: https://youtu.be/JTnofha7ydM
Steve Jackson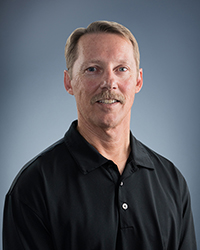 Youtube video: https://youtu.be/EjaC0vQGb7w
Tim Sandoval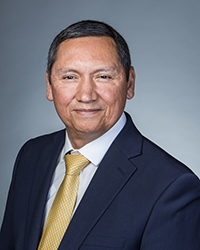 Youtube video: https://youtu.be/25TJw11UgEw
Vince Alvarado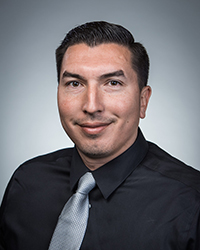 Youtube video: https://youtu.be/1Cb75EwPsLs
Jordan Carmody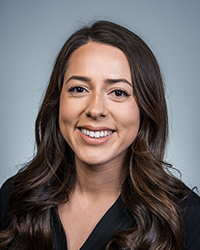 Youtube video: https://youtu.be/3BHwZAQ5TD4
Mike Dickson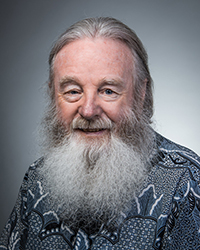 Youtube video: https://youtu.be/tRI6MehW2Zc

Nominations for Alumni of the Year and Athletic Hall of Fame
Statement of Purpose
The Alumni of the Year and Athletic Hall of Fame award recognizes individuals who have attended Chaffey College and served the community in an exemplary manner. Individuals are recognized for:
Their service to the community
Being an outstanding citizen
Serving as an excellent representative of the quality education provided by Chaffey College

Eligibility
Eligibility for the Alumni of the Year Award and Athletic Hall of Fame is as follows:
The recipient of the award shall be an alumnus/alumna of Chaffey College
A recipient may only receive the award once
At least five years have elapsed since graduation (or completion)
Additional eligibility for Athletic Hall of Fame award includes:
Made significant contributions to college athletic programs

Criteria
The criteria for nomination of the Alumni of the Year and Athletic Hall of Fame award include accomplishments in three categories:
Professional Achievement: The recipient shall have attained prominence through his/her respective field or profession.
Community Service: The recipient shall have a significant record of service to the community state and/or nation.
Service to Chaffey College: The recipient shall have demonstrated support for Chaffey College through donated time or resources.
Additional, criteria for the Athletic Hall of Fame award includes:
Athletic Performance, Leadership, or Team contributions and/or achievements as evidenced by


a. Postseason honors, such as All-American, All-State etc.


b. Holding position of team captain;


c. Record-setting performances;


d. Earning individual championships

Nomination Procedure
The Chaffey College Alumni of the Year & Athletic Hall of Fame committee will recommend six nominees. Three will be recognized as Alumni of the Year and three will be selected for the Athletic Hall of Fame. Nominations are due Wednesday October 31 and must be approved by the selection committee, whose members are alumni, community members and athletic directors.

It is important for the committee to have as much information as possible about the nominee. For the purpose of promotion of our alumni and their accomplishments, it's imperative that all recipients be present to accept their award at the annual event.