**Student parking permits are NOT required for the Spring 2022 Semester**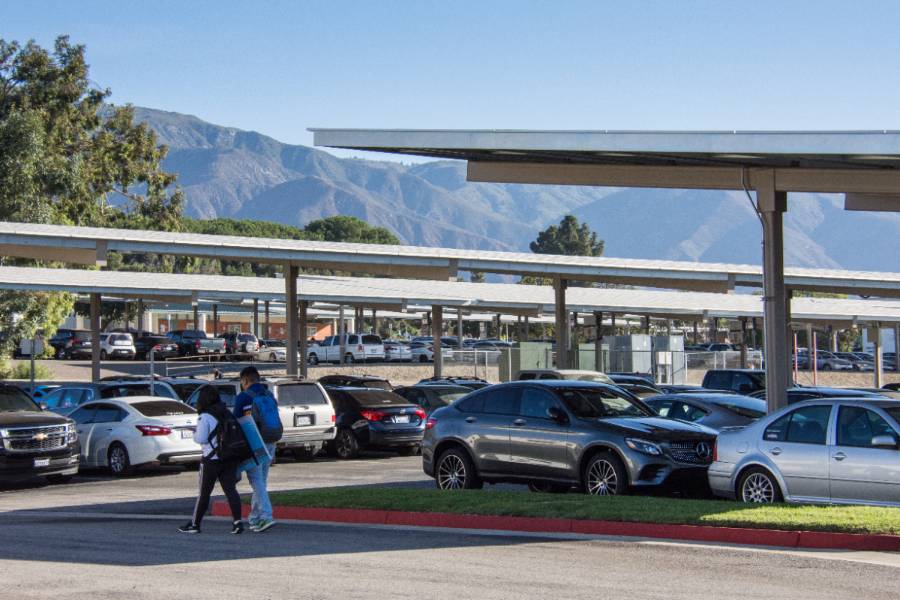 Parking permits for currently enrolled students, can be purchased through MyChaffey portal.

Once parking permits are ordered and paid for they will be mailed to the student's address on record within 5-7 business days from the date of purchase. Please see the Cashier's Office for a 14-day temporary pass while your parking permit arrives in the mail.

If you do not receive your parking permit in the mail, please notify the Cashier's Office immediately to verify status of the order.

A Chaffey College parking permit is required on any vehicle parked on any part of the Chaffey College Rancho Cucamonga, Fontana, or Chino campus, during the following hours:
Monday-Friday 7 a.m. - 11 p.m.
Saturday 7 a.m. - 3 p.m.

Parking permits are transferable from vehicle to vehicle, not person to person, and should be affixed to the inside lower-left corner of the front windshield.

Lost or stolen semester parking permits should be reported to the Chaffey College Campus Police Department at (909) 652-6632.

Students may receive a refund for the parking permit, if the permit is returned to the cashier's office on or before the refund deadline. Please refer to your registration statement.
Parking Permit Fee
Automobile
| Semester | Fee |
| --- | --- |
| Fall Semester | $55 |
| Spring Semester | $55 |
| Summer Session | $25 |

Motorcycle
| Semester | Fee |
| --- | --- |
| Fall Semester | $20 |
| Spring Semester | $20 |
| Summer Session | $20 |

Metered Parking - Rancho Cucamonga campus only
Meters are available for students and visitors on campus. Cost is 25 cents for 15 minutes; 1 hour maximum (Lot #1 and Lot #7-Rancho Cucamonga campus).

Permits are not valid in metered stalls. State disabled persons placards allowed at meters.

Chaffey College enforces its parking regulations through citations to those who fail to comply with rules and regulations that control parking on any of its campuses.

Visit the parking and traffic page for more information.