Environmental Health & Safety
Chaffey College is committed to providing and maintaining a healthy and safe environment for all students, faculty,
staff and visitors. The District has established comprehensive HEALTH AND SAFETY PROGRAMS to proactively and continuously reduce and/or control occupational safety and health risks and to promote
a culture of safety throughout the institution.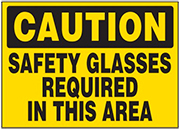 Signs are posted in these areas in with compliance to environmental laws, regulations, standards and other requirements.
For student and employee protection, eye protection and labcoats are required in many labs on campus.
Through education, training, communication, evaluations and inspections, safety awareness and practices are integrated into all activities at Chaffey College.
Special Announcements
No special announcements at this time.
Police Department
The district's police department maintains crime statistics that occur on our campus facilities, on property owned or controlled by the district, and on public property within or immediately adjacent to and accessible from the campuses. This
information is produced in compliance with the Jeanne Clery Disclosure of Campus Security Policy and Campus and Crime Statistics Act. You can obtain a copy of this report by contacting the Chaffey College Police Department at (909) 652-6632 or by accessing the following link: Jeanne Clery Disclosure of Campus Security Policy and Campus Crime Statistics Act Compliance.
Contact
Chemical Hygiene Officer

Sam Gaddie
ZH-118
(909) 652-6425
sam.gaddie@chaffey.edu
Executive Director, Human Resources
Susan Hardie
SSA-202
(909) 652-6531
susan.hardie@chaffey.edu
After business hours

Please contact Campus Police
Emergency
(909) 652-6911

Business
(909) 652-6632