Classified Success Network
The Classified Professionals Advisory Committee, now known as the Classified Success Network Advisory Committee, was formed in 2011 to address the professional learning needs of classified employees. This committee created the Classified Success Network, a program that provides training and resources for Chaffey's classified staff in the form of workshops, quick tips, conferences, and more. Training topics vary and have included technology, equity, customer service, leadership, and state initiatives. Training participants can earn pins and are recognized for their professional development efforts at an annual recognition ceremony.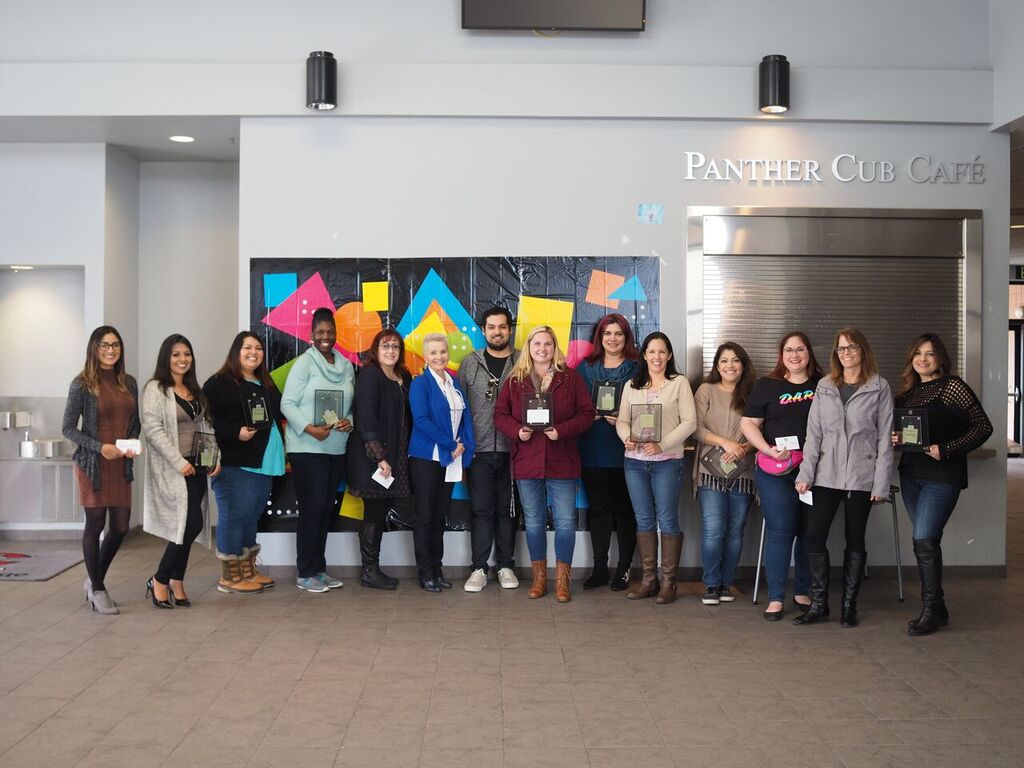 Members
Andrew Long, Advisor
Jacqueline Romero, Co-chair
Lauren Gulli, Co-chair
Ariel Sales
Jackie Carmona
Olympia Olaluwoye
Saba Kazmi
Sabrina Sanchez
Tina Altis
Vicky Valle
Britney Mercado
Aisha Harris
Calendar
You can view our calendar of offerings in My Learning Hub. Email isrepairs@chaffey.edu if you are unable to log in.