Fontana Campus
The Chaffey College Fontana Campus offers general education courses, Associate Degrees for transfer (Business, Psychology, Sociology), career and job-related coursework, and courses that support in the advancement of career or academic goals. If your goal is to advance in your current career, or learn English as a Second language, or transfer to a 4-year University the Fontana Campus is right for you. The 50,000-square-foot campus, spread out on eight acres in central Fontana, serves Chaffey Community College District's eastern side. Chaffey College opened the Fontana Campus in 1996.

Registration for Spring Semester opens November 7!
---
CNA Program
Interested in the CNA program at the Fontana campus , visit the CNA webpage for more information about the program.
We are forming an interest list for the CNA program at the Chaffey College, Fontana Campus. If interested please fill out this Interest Form.
---
ESL Enrollment Day
THURSDAY, DECEMBER 15,2022
THURSDAY, JANUARY 5, 2023
WEDNESDAY, JANUARY 11, 2023
3:00 PM – 6:00 PM
FONTANA CAMPUS, ADMISSIONS & RECORDS LOBBY
Download the ESL Enrollment Day flyer for more information
---
Spring 2023 FREE ESL classes
Hybrid* Courses. No Cost. REGISTER TODAY!
In-person application or registration assistance available at the Fontana Campus, or email ESL@chaffey.edu for virtual assistance.
*Hybrid courses meet online and in-person.
Download the FREE ESL Hybrid Courses for course listings.
---
Contact
16855 Merrill Ave.
Fontana, CA 92335
Phone: (909) 652-7400
Hours
August 15 - 20
August 15, 16, 17, 18     Monday, Tuesday, Wednesday, Thursday        7:30 am - 7:00 pm
August 19    Friday                     7:30 am - 4:30 pm
August 20 Saturday                     8:00 am - 12:00 Noon
August 22 - December 22
MTH 7:30 am - 7:00 pm.
TWF 7:30 am - 4:30 pm
Maps
Interactive online map
Printable PDF map
Dean's Office
Amy Nevarez
Dean, Fontana Campus
909-652-7405
amy.nevarez@chaffey.edu
Services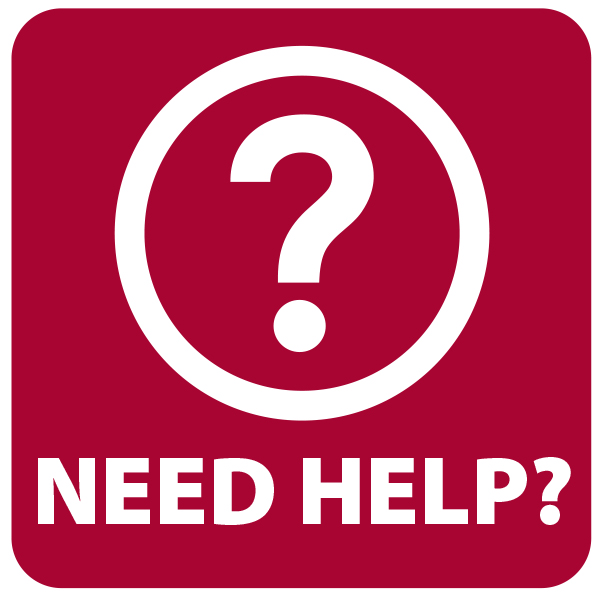 Admissions & Records, Counseling, and the Financial Aid Office are available to serve you in-person. Fill out the QLess form, and you will receive updates via text when a team member is ready for you to check-in. Check in at the Ralph M. Lewis Center at the Fontana Campus.
Fontana Campus Connect with QLess here.
Connect with Admissions/Photo ID Services
Financial Aid
Do you want to learn more about how to pay for college? Visit this link to learn more or call 909-652-7444.
Campus Store
If you are looking for textbooks, uniforms, supplies, and Chaffey gear, visit the campus store website. Students can purchase items online or in-person. The Campus store at the Fontana Campus is open Monday - Thursday 10 am - 2 pm.
CalWORKs
This program assists students who receive cash aid and are required to participate in Welfare-to-Work/GAIN. Go to the CalWORKs website for more information or go to the Chat with Counselors/Staff web page.
Career Center
The center helps students and alumni identify and achieve their career goals. Go to the Career Center webpage for more information.
Counseling
This office provides you with plenty of support to meet your academic and career goals. Go to the Counseling webpage for more information.
CTE Counseling
This program is for students who prefer to jump right into the workforce after getting the skills they need or to transfer to a four-year university. Go to the CTE Counseling webpage for more information.
Disability Programs and Services
This program serves disabled students in accordance with Title 5 regulations and the Americans with Disabilities Act of 1990. Go to the DPS webpage for more information.
Extended Opportunity Programs & Services (EOPS)
This program is a state-funded counseling program for economically and academically disadvantaged students to help them achieve their goals. Go to the EOPS webpage for more information.
Guiding Panthers To Success (GPS) Center
This center provides new and returning students with assistance in registration, unit load planning, using MyChaffeyView, and the abbreviated educational plan. Go to the GPS webpage for more information.
Cybrary (Library)
Library services can be accessed online. The physical library is closed. Go to the Library webpage or more information.
Multidisciplinary Success Center
The center can provide you with the tools to succeed in college, careers and life with workshops, free tutoring, learning groups and directed learning activities. Go to the Multidisciplinary Success Center webpage for more information.
Placement and Testing
Placement and Testing is provided through the Counseling Department. Go to the Placement and Testing webpage for more information.
Transfer Center
The center provides services and resources to help you navigate the transfer to a university or college. Go to the Transfer Center webpage for more information.
Adult Education
Chaffey College partners with our local adult schools who offer free, high school diploma courses and GED preparation for adult learners. Our goal is to help you transition from earning your high school credential or learning English as a second language to joining the panther family here at Chaffey College. Go to the Adult Education webpage for more information.
Puente Project
The Puente Project mission is to increase the number of educationally disadvantaged students who enroll in four-year colleges and universities, earn college degrees and return to the community as mentors and leaders to future generations. Please visit the Puente Project webpage for more information.
Future Projects
New Academic Program List – Physical Therapy Assistant, Occupational Therapy, Cloud Computing, Automotive Technology, Advanced Manufacturing, Industrial Electricity
Visit the City of Fontana webpage
If you have any questions, please submit your inquiry.