Student Government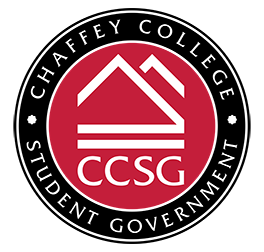 Chaffey College Student Government's (CCSG) purpose is to engage and empower the student body. CCSG strives to create opportunities for student growth, provide resources for student success and advocate for student's rights.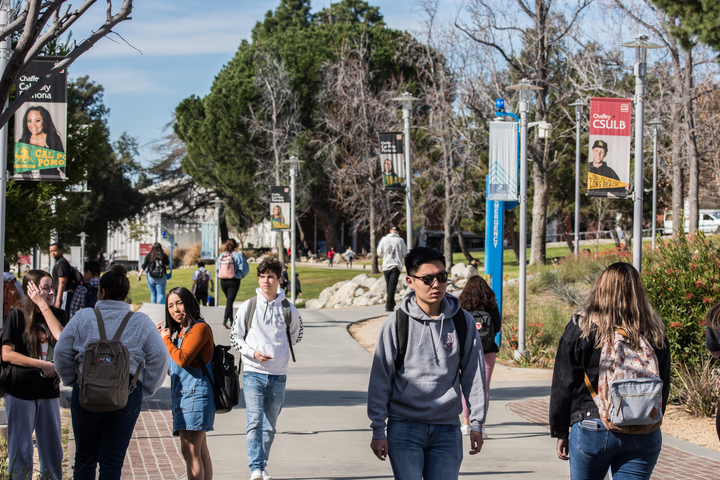 The organization consists of 25 students, including five executive board members and 20 senators. Students can pursue positions in student government if they've been a student for at least one semester, enroll in at least six units per semester and meet a number of other criteria.
The CCSG supports student scholarships and book grant programs, campus-wide events and activities throughout the academic year.
CCSG Members
Rousselle Douge, CCSG President/Student Trustee - Chair of Student Senate & CCSG Executive Board
Michael Thomas, Vice President of Administration - Chair of Student Delegation Committee
Mercedes Howard, Director of Outreach - Chair of Outreach Committee
Vacant, Director of Finance - Chair of Finance Committee
Christine Cabrera, Director of Events - Chair of Events Committee
Marlene Avalos Mier, Senator
Carson Chubbuck, Senator
Christopher Cormier, Senator
Taylor Desy, Senator
Christian Garnica, Senator
Robin Givan, Senator
LaQuita Hurns, Senator
Olivia McDowell, Senator
Marissa Narvaez, Senator
Brianna Nava, Senator
Raylene Valencia, Senator
Cesar Velasco, Senator
Jennifer Vo, Senator
Contact
Student Life
(909) 652-6590
Minutes
Chaffey College posts minutes and agendas for student government meetings here, a legislative requirement under the Ralph M. Brown Act.
Student Senate for California Community Colleges 2021 Resolutions Packet

2020-2021 CCSG Unbeatable Panthers Newsletter
CCSG 2021 ELECTION RESULTS
The CCSG Spring 2021 General Election Results are available at this link.
The CCSG Summer 2021 Special Election Results are available at this link.