Student Government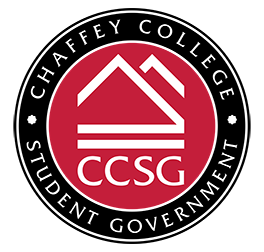 Chaffey College Student Government's (CCSG) purpose is to engage and empower the student body. CCSG strives to create opportunities for student growth, provide resources for student success and advocate for student's rights.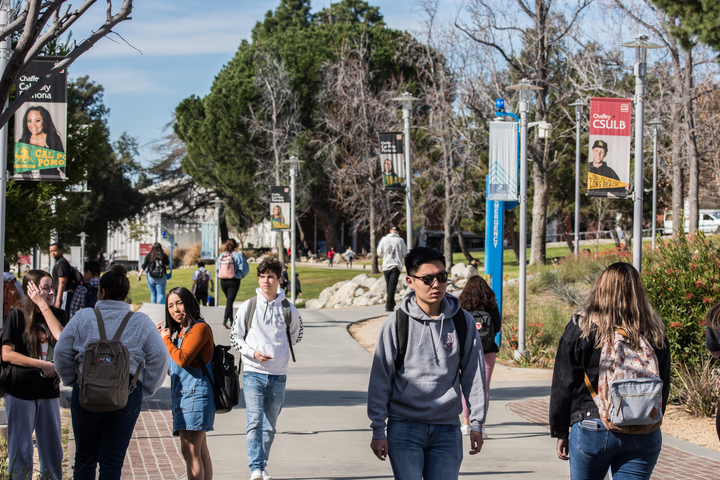 The organization consists of 25 students, including five executive board members and 20 senators. Students can pursue positions in student government if they've been a student for at least one semester, enroll in at least six units per semester and meet a number of other criteria.
The CCSG supports student scholarships and book grant programs, campus-wide events and activities throughout the academic year.
2022-23 CCSG Members
Rousselle Douge

, CCSG President/Student Trustee - Chair of Student Senate & CCSG Executive Board

Delancy Christion

, Vice President of Administration - Chair of Student Delegation Committee

Qianya Sun

,

Director of Outreach - Co-Chair of Outreach & Engagement Committee

Nicola Martinez,

Director of Finance - Chair of Finance Committee

Tamia Newman

,

Director of Engagement - Co-Chair of Outreach & Engagement Committee

Rita Awad

, Senator

Roland Burgess

, Senator

Ramia Chaudhary

, Senator

Jasmin Duarte Alvarado

, Senator

Fany Espinoza Hernandez,

Senator

Demia Lotson

, Senator

Cheryl Martinez

, Senator



Frederick Powell Jr.

, Senator

Joshua Ray Clavecillas

, Senator



Jennica Valencia

, Senator

Jennifer Vo

, Senator




(

9 VACANT

), Senator
Contact
Student Life
(909) 652-6590
Agendas & Minutes
Chaffey College posts agendas and minutes for student government meetings here, a legislative requirement under the Ralph M. Brown Act.
CCSG Spring 2023 General Elections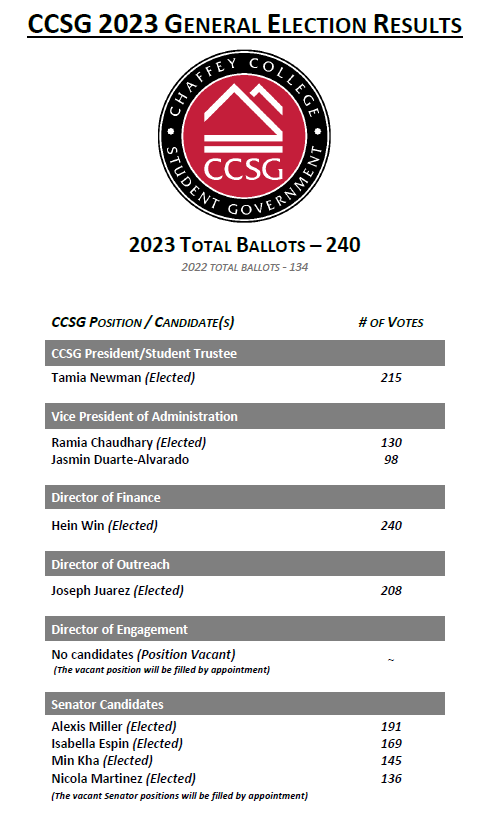 Link to Official Ballot
Candidate Statements
CCSG Senator FAQs
A CCSG senator is a voting member of CCSG student senate and a CCSG standing committee and CCSG senator are appointed to a campus-wide shared governance committee. Being a CCSG senator gives you the opportunity to positively impact the lives of students at Chaffey College. It will also be an opportunity to hone your leadership, team work, and advocacy skills.
After you are inducted as a CCSG senator, you will be appointed to one of the CCSG standing committees and to at least one campus-wide shared governance committee. The work you do on those committees will be assigned to you by the Chair of the committee.
There are currently four CCSG standing committees: Delegations, Events, Finance, and Outreach. Senators will be appointed to committees by the current CCSG President.
Senate and CCSG committee meetings are fixed to meet every Monday from 12:30pm to 2pm. Every other week, your committee chair may hold an additional meeting to discuss committee business. The campus-wide shared governance committees generally meet every other week and the days/times vary. In addition to meeting, CCSG senators will also actively participate in CCSG sponsored and co-sponsored events. On average, the weekly time commitment for a CCSG Senator is approximately 2-4 hours.
Currently, we require senators to have a 2.5 G.P.A., be enrolled in at least 6 semester units, have paid or be scheduled to pay the College Service Fee, and have been at Chaffey for at least a semester.
Yes, there is a role for Student Representative. Student representatives are student volunteers that can volunteer on CCSG committees without needing to meet the requirements for the senator position.