Student Government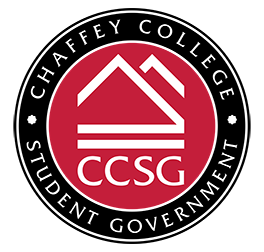 Chaffey College Student Government's (CCSG) purpose is to engage and empower the student body. CCSG strives to create opportunities for student growth, provide resources for student success and advocate for student's rights.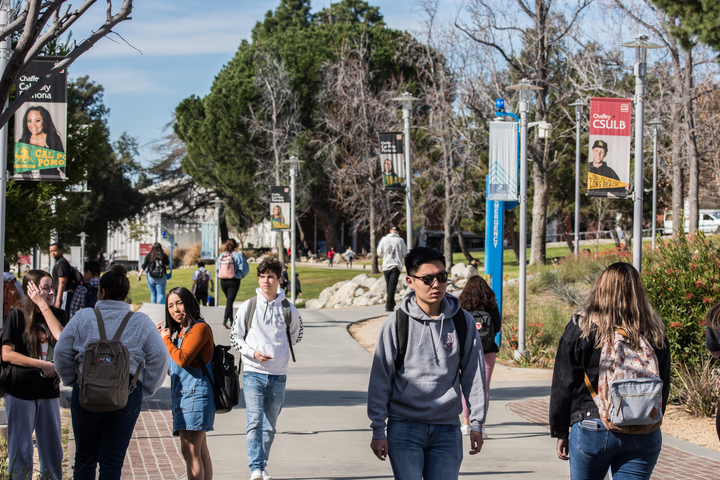 The organization consists of 25 students, including five executive board members and 20 senators. Students can pursue positions in student government if they've been a student for at least one semester, enroll in at least six units per semester and meet a number of other criteria.
The CCSG supports student scholarships and book grant programs, campus-wide events and activities throughout the academic year.
Contact
Student Life
909-652-6590
Constitution and Bylaws
The Chaffey College Student Government's constitution and bylaws outline the organization's purpose and policies.
Minutes
Chaffey College posts minutes and agendas for student government meetings here, a legislative requirement under the Ralph M. Brown Act.
Meet The Chaffey College Student Government

Please click the photo to view larger
Make a Difference in Spring 2021! Run for Student Government!
Chaffey College Student Government (CCSG) is happy to announce that there is an opportunity to apply for 5 student Senator positions for spring 2021.
If you are interested in representing students by creating opportunities for growth, providing resources for success, and empowering others please consider running for a CCSG Senator position!
To be eligible for a position within CCSG, a student must:
have been a student at Chaffey College for at least one (1) semester;
have paid the College Service Fee;
be registered in and complete at least six (6) units each semester while in CCSG;
maintain a minimum accumulative grade point average (GPA) of 2.5.
CLICK HERE TO APPLY: https://chaffeycollegehspartnerships.formstack.com/forms/ccsg_app_spring2021
Every student who meets the minimum unit and GPA requirements may apply. has been extended to Monday, January 25 at 9 am.
After the applications have been reviewed we will contact selected candidates for interviews that will be held on January 20, 21 or 22.
If you have any questions, please email us at CCSG@chaffey.edu.
Thank you,
Lauren Sanders
CCSG President/Student Trustee
---
Apply for the Spring 2021 CCSG Campus Store Grant
Deadline to apply is Friday, January 15 at 4:30 pm
https://chaffeycollegehspartnerships.formstack.com/forms/sp21ccsggrant
---
CCSG Senate Meetings
Join us at our Senate meetings the second and last Monday of the month at 12:30pm
We have various senator positions open and available to be filled.
Click photo to view the flyer larger
---