Core Competencies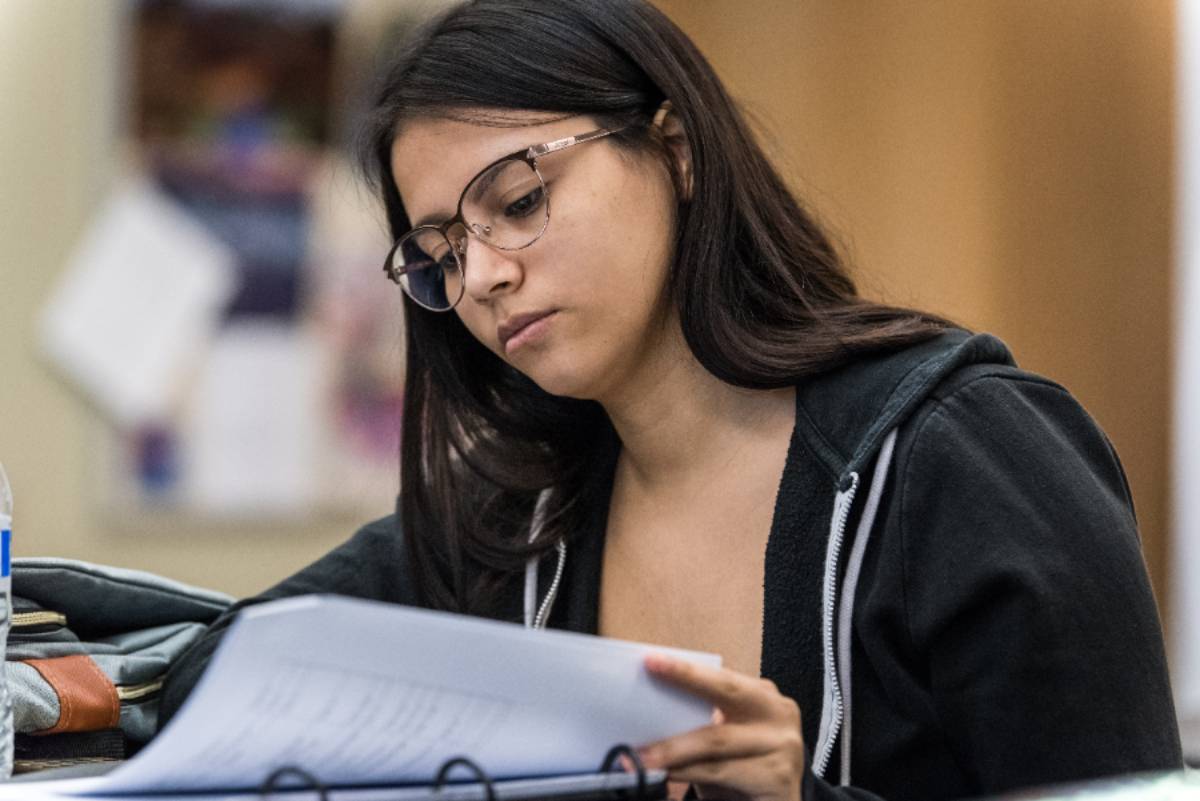 The core competencies are the fundamental components that all students will show competency in upon completion of Chaffey College's general education program, associates degrees, certificates or courses. Embedded in these core competencies are strategies and principles that empower students to set goals, recognize and develop successful pathways, overcome obstacles, and persist in achieving their goals. Core competencies provide Chaffey College with a link that connects student learning outcomes at the course and program level to the overall mission of the college and the success of our students.
Chaffey College strives to develop lifelong learners who exhibit the following:
Communication
Students will practice effective communication and comprehensions skills and strategies. Examples will include, but are not limited to the following:
Comprehend, analyze, and respond appropriately to oral, written, and visual information.
Effectively communicate/express both qualitative and quantitative information through oral, written, visual, and other appropriate modes of communication/expression.
Ask questions and utilize appropriate resources to continually expand comprehension and oral, written, and visual communication skills.
Critical Thinking and Information Competency
Students will demonstrate critical thinking skills in problem solving across the disciplines and in daily life. Examples will include, but are not limited to the following:
Identify vital questions, problems, or issues and evaluate the plausibility of a solution. Compute and analyze multiple representations of quantitative information, including graphical, formulaic, numerical, verbal and visual.
Apply scientific processes to solve problems and measure and observe natural phenomena.
Select sources of information based on analysis and evaluation of accuracy, credibility, relevance and reasonableness of information.
Analyze and assess assumptions, biases and multiple perspectives to develop a well-informed, valid argument.
Personal, Academic and Career Development
Students will assess their own knowledge, skills and abilities; set challenging and appropriate personal, educational and career goals and persist in pursuing these goals; develop effective strategies for both individual and group work; and choose pathways that develop personal, academic, social and financial responsibility.
Examples will include, but are not limited to the following:
Demonstrate professional and ethical responsibilities of the individual.
Demonstrate the ability to use technology to asses, evaluate, and present information.
Set short and long-term goals, seeking and utilizing various personal, academic, psychological and social services in pursuit of these goals.
Seek and utilize feedback to assess learning and progress toward goals.
Demonstrate resilience by viewing challenges and obstacles as opportunities for growth.
Demonstrate the ability to use technology to assess, evaluate and present information.
Community/Global Awareness and Responsibility
Students will demonstrate knowledge of and strategies to consider significant social, cultural, environmental and aesthetic perspectives.
Examples will include, but are not limited to, the following:
Identify and apply the social and ethical responsibilities of the individual in society.
Demonstrate social and ethical responsibility within a community.
Demonstrate commitment to active citizenship by recognizing and evaluating important social, ecological, economical and political issues.
Demonstrate an understanding and appreciation for individual, social and cultural diversity.
Core Competencies Assessment
Core Competency Review: Critical Thinking & Global Awareness in Economics, Spring 2012
The Link Between Core Competencies and Student Performance Outcomes, Spring 2012
Findings of the Core Competency Pilot Assessment, Spring 2014
The Relationship between Core Competency Scores and Performance Outcomes
Spring 2014 & Spring 2015
Core Competency Assessment: Graduate Exit Survey Demographic Characteristics
Spring 2014 and Spring 2015 Cohorts