Montclair to College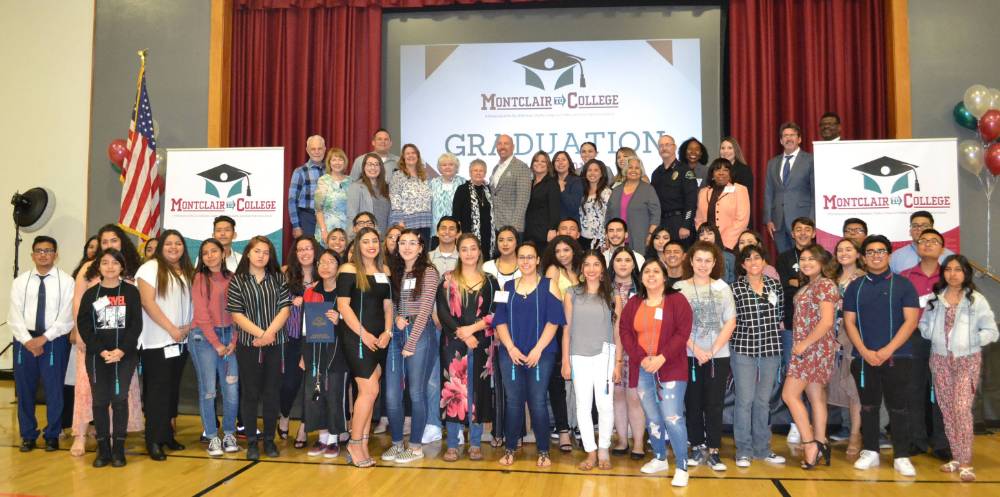 If you're a Montclair High School student and planning to go to college, Chaffey College offers a program that could give you a free ride at Chaffey for two years. It's called Montclair to College, a program that started in 1998 under the name Online to College. The idea was to increase college-going rates among Montclair students. And with more than 4,300 students who have participated since its inception, the program has been a success. Montclair to College operates through a partnership between Chaffey, Montclair and the Chaffey Joint Union High School District.
Students who sign up for Montclair to College agree to maintain a minimum grade-point average and complete community service, among other requirements. In exchange, Chaffey awards students with a two-year scholarship that covers tuition, books, parking and fees. The scholarship can only be used at Chaffey, although students who participate in the program can attend any school they wish.
The program includes campus tours, college workshops, classroom visits and community activities, as well as workshops and activities for parents and families.
Requirements
Enroll in the Montclair to College before the end of your freshman year Montclair High School
Continuously enroll in the program each academic school year
Maintain continuous and uninterrupted enrollment at Montclair High School all four years
Graduate from Montclair High School earning a 2.0 cumulative grade-point average
Complete at least five hours of community service each year through the city of Montclair.
Attend Montclair to College events
Apply for Federal Student Financial Aid (FAFSA) during your senior year of high school and years attending Chaffey
Enrolling
You can enroll in the program at Montclair High School orientation
Visit the high school career center if you miss orientation or if you need to verify enrollment status
If you receive a notification of ineligibility for the program or lose eligibility and wish to appeal the decision, please fill out our appeal form.
Resources for Parents
Your parents and other family members play an important role in your college plans, so the Montclair to College program aims to educate and support them. Workshops take place at the high school or at Montclair city facilities. Workshops cover topics such as:
What to expect about going to college
How to support your student through their education
Financial aid
Transfer opportunities
Contact
Desiree Jones, desiree.jones@chaffey.edu