Umoja
Are you an African American student in search of extra academic and financial support, as well as rich, rewarding cultural activities, college transfer opportunities and more? That's what you'll find in the Umoja program. Umoja, a Kiswahili word meaning unity, enhances the cultural and educational experiences of California community colleges by serving black students who are educationally and economically disadvantaged. This community and critical resource exists to close the achievement gap.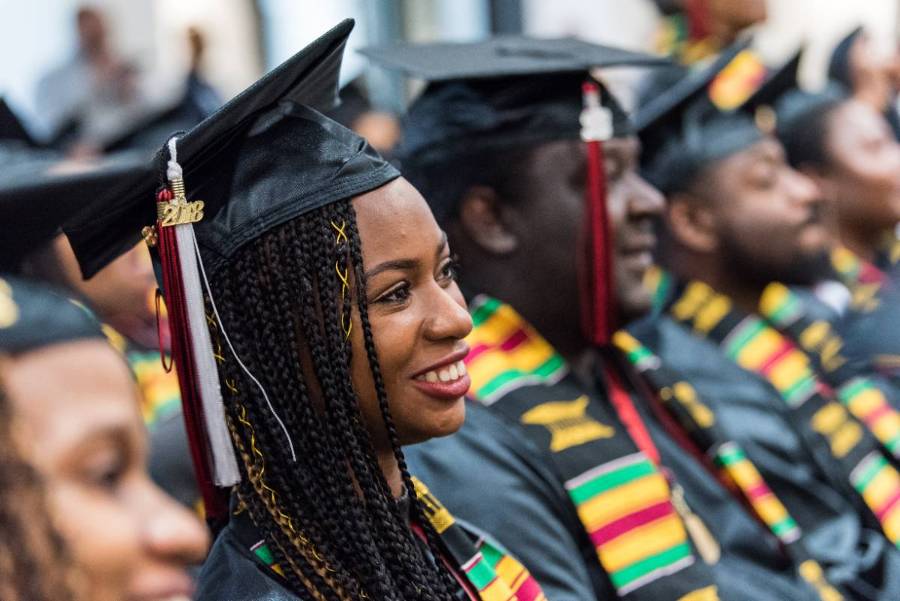 The program provides:
Academic and personal support
Resources to transfer to University of California and California State University schools, as well as historically black colleges and universities
Culturally-relevant classroom and life experiences, activities and programs to enhance and impact learning
Leadership opportunities on campus and in the community
Advantages to being in Umoja include:
Individual counseling support
Referrals to community and campus resources
Student support network
Mentoring
Student leadership training/opportunities
Annual Umoja Community Regional Symposium and Conferences
Apply
To apply for the Umoja program go to: chaffey.umojacommunity.org
Please fill out our Umoja Program application to get started. Then schedule a counseling intake appointment.
Contact
Dr. Donna Colondres
Professor/counselor and Umoja coordinator
Email: donna.colondres@chaffey.edu
Tiffany Coleman
Umoja program assistant
Special population and equity programs
Email: tiffany.coleman@chaffey.edu
Phone: 909-652-6505
Testimonials
"What have I learned from AMAN? What haven't I learned from AMAN? I came into school with a negative attitude as far as succeeding goes. Now, I'm an actual student with goals and ambition. Although I'm still not sure what I want to major in or what school I would like to transfer to; that is still a lot further than I thought I would ever go."

"I came up in a life where drugs and guns were not only the problem but also the solution. I overcame that and I am now a student with ambition and I have a brighter future than I could ever imagine. I owe all of my accolades to the AMAN family. Because without this love and support I would have probably been out of school and back on the corners. Dr. Colondres, Ms. Felicia, Ms. Sheila, and Ms. Lucy have influenced me in such a positive way that I can't help but thank God for their presence."
– UMOJA Student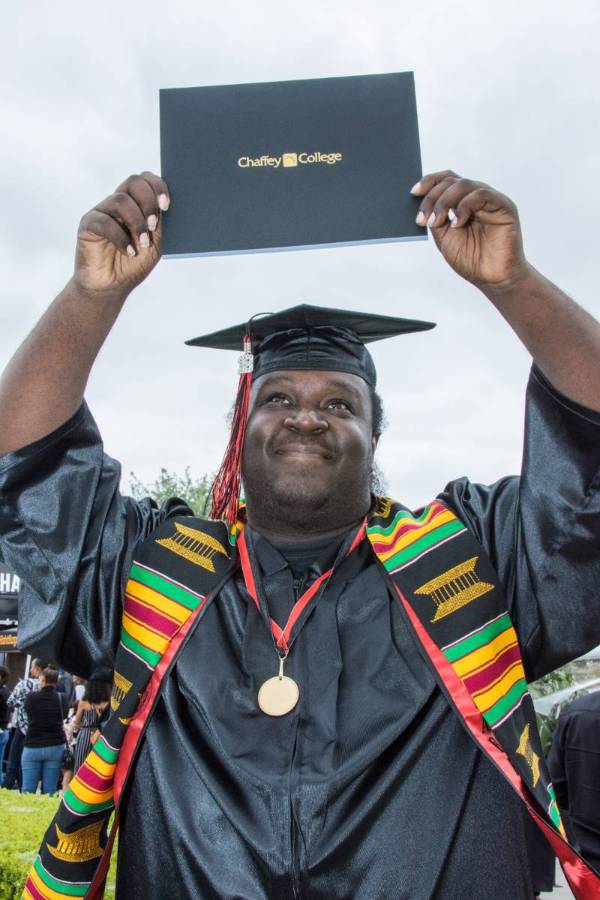 "When I first decided to return to school, I made up my mind that I was going to get involved. Little did I know how powerful my thoughts were. When I enrolled in the Guidance 2 class, I quickly learned what the class was all about. Guidance 2 is designed to help students become aware of who they are and how that information can assign them in a career."

"As discussions went on in class and the instructor (Dr. Colondres) made us feel worthy, I felt comfortable enough to share my story and willing to help others. For this, my instructor told me after class that she felt I had leadership abilities. She also suggested signing up to be apart of Student Body Government. Eagerly, I went to Student Activities and asked about the organization. I was told that elections had already transpired and that I could attend three consecutive meetings, and then interview for the position of Senator. Feeling a welcomed unsure feeling, I did as I was instructed."

"With great pleasure, I am proud to say, that since then I was a Senator, Commissioner of Inter-Club Council, ran for President, and am now a current Senator of Associated Students of Chaffey College, and President of AMAN/AWOMAN Club. I owe it all to AMAN/AWOMAN Project for helping me with my goals. My objective was to learn how to navigate, facilitate, and come up with some innovative ideas to help make Chaffey College a fun and exciting place to receive an education. Helping others students and being a positive role model for my son is priceless. AMAN/AWOMAN Project made it possible and will help those who want to help themselves and those who are not sure how to help themselves. There is no excuse, one cannot lose, only gain."
– UMOJA Student
Mentors
If you're a faculty, staff or community member interested in mentoring Umoja students, please contact us at 909-652-6505. You will need to fill out our Umoja program mentor application as well.
Events and Activities
https://www.youtube.com/watch?v=1ZWrR70Kslk
https://www.youtube.com/watch?v=cAJaL83n2kw
Staff
Dr. Donna Colondres – professor/counselor and Umoja coordinator
Tiffany Coleman – Umoja program assistant/co-coordinator of special population and equity programs
Dominique Johnson – Umoja counselor
Ray Austin – special population and equity programs
Charles Williams – English professor
Kenyon Callahan – political science professor