Puente Project
Puente was founded in 1981 by the Co-Directors, Felix Galaviz and Patricia McGrath at Chabot Community College in Hayward, California. The program has since expanded to 4 middle schools, 38 high schools and 65 community colleges throughout the state. Puente staff train middle school, high school and community college instructors and counselors to implement a program of rigorous instruction, focused academic counseling, and mentoring by members of the community. Puente's staff training programs have benefited approximately 300,000 students across the state.
Its mission is to increase the number of educationally disadvantaged students who enroll in four-year colleges and universities, earn college degrees and return to the community as mentors and leaders to future generations. The program is interdisciplinary in approach, with writing, counseling and mentoring components. Puente is open to all students.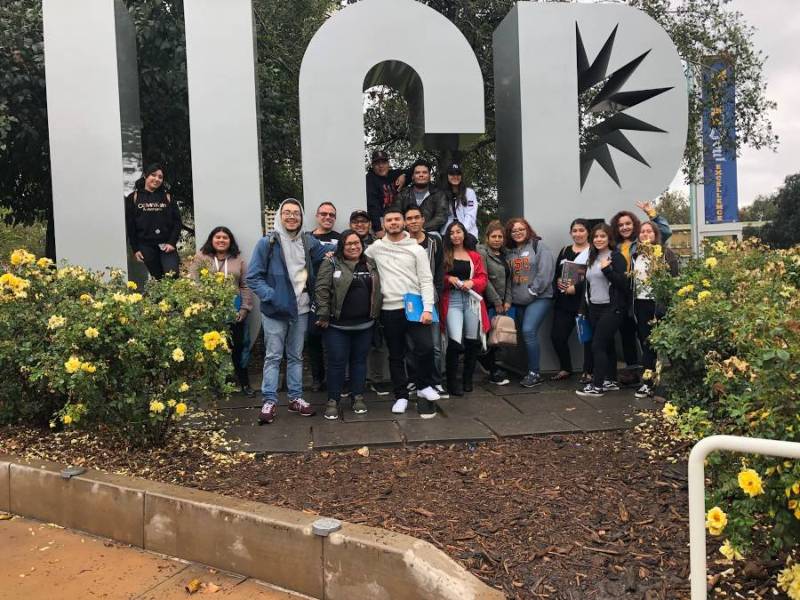 We prepare Puente Project students for transfer with:
English Instruction
Puente students take two consecutive writing classes, English 1A Fall semester, and English 1B Spring Semester. These classes provide a supportive and stimulating environment for Puente students to build confidence in their writing skills through an exploration of Mexican American / Latino Literatures.
Counseling
Puente students will enroll in Guidance 2, "Essentials for Student Success" in the fall semester. Puente students work closely with their Puente counselor until they graduate, exploring career options, developing an academic educational plan, and identifying lifetime goals. Students visit University of California and California State University campuses and attend an annual Puente Transfer Motivational Conference.
Puente has seen great results including:
More than 5,500 community college students have enrolled in the Puente Project statewide
More than 2,000 professionals donate more than 18,000 hours to help Puente students annually
An estimated 200,000 non-Puente students have benefited from Puente's staff development programs
Community colleges with Puente programs transfer 44 percent more Latino students to the University of California than colleges without Puente
Contact
Apply
Want to learn more about Puente at Chaffey College? Please fill out our Puente Project application to begin receiving the benefits of this program.