California Dream Act Service Incentive Grant Program Next Steps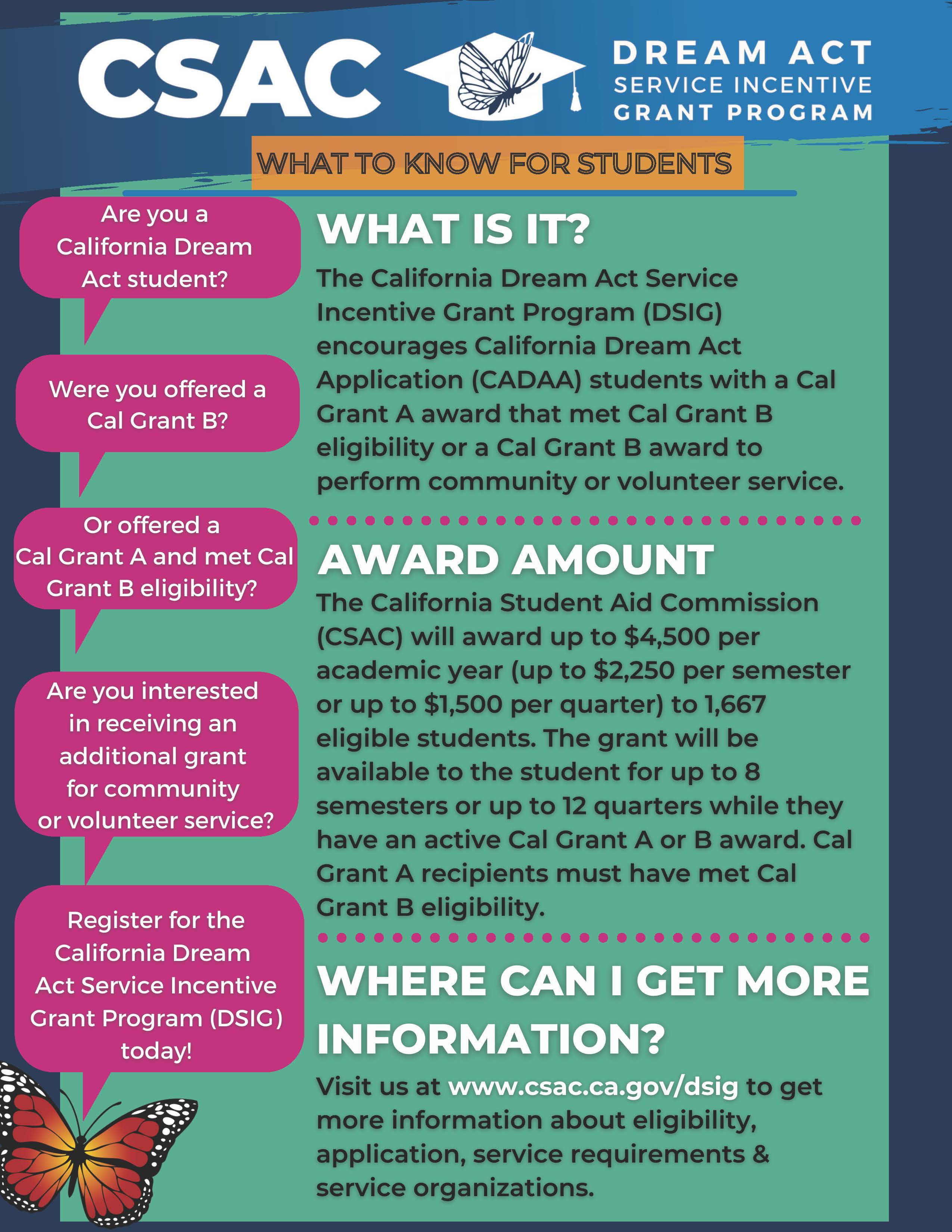 View the brochure about The California Dream Act Service Incentive Grant Program (DSIG)
Next Steps
I think I am eligible! How do I apply?
Section 1: Provide your information. Make sure you have your DREAM ID.
Section 2: Must be completed by the Financial Aid Office. Email your form to Mayra.RamirezSantiago@chaffey.edu or stop by the Financial Aid Office in person to have it completed.
Section 3: After the Financial Aid office completes Section 2, provide the form to your selected service organization to complete.
Section 4: After all sections have been completed, sign form and submit via email to studentsupport@csac.ca.gov
Step 2 – Select organization and Perform volunteer hours
View the list of qualifying organizations
If your volunteering organization is not listed, have them submit a registration form to CSAC.
Once your application is approved, begin completing and tracking your service hours.
Step 3 – Payment
You can request payment after performing at least 150 hours.
In order to request payment you must: