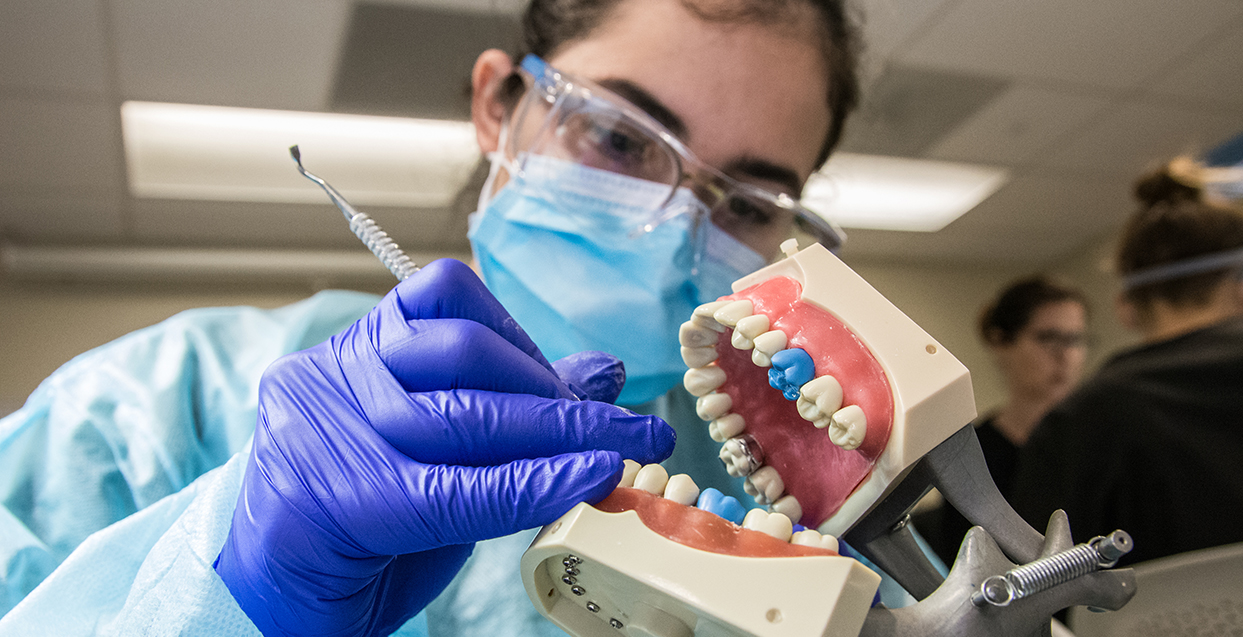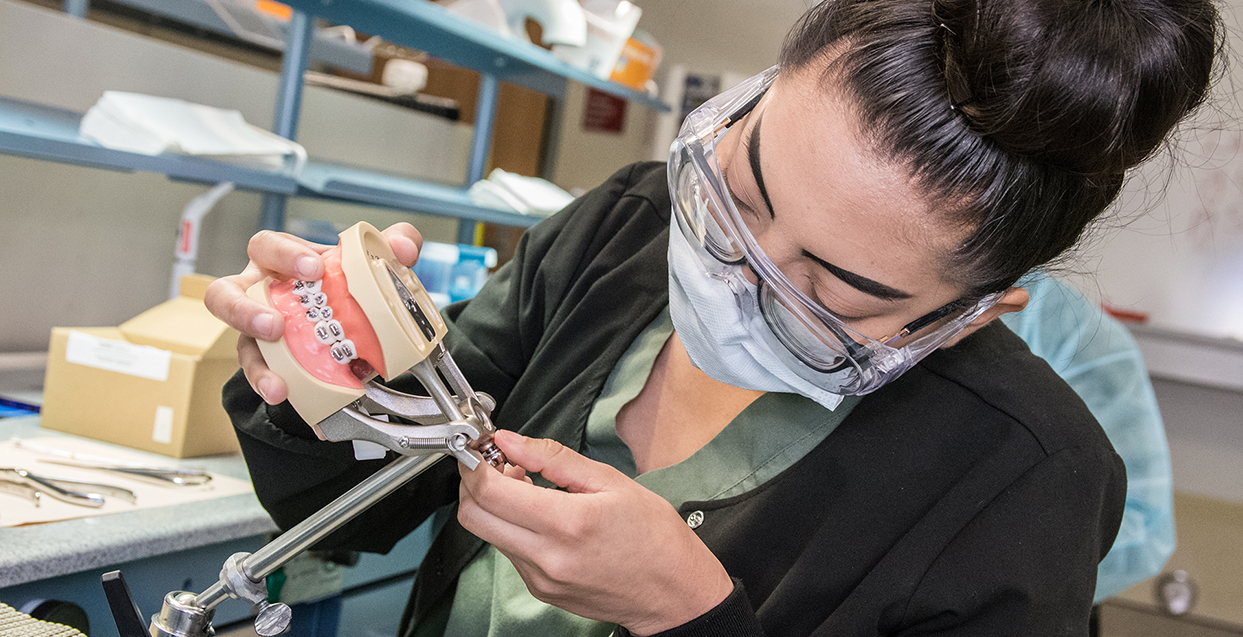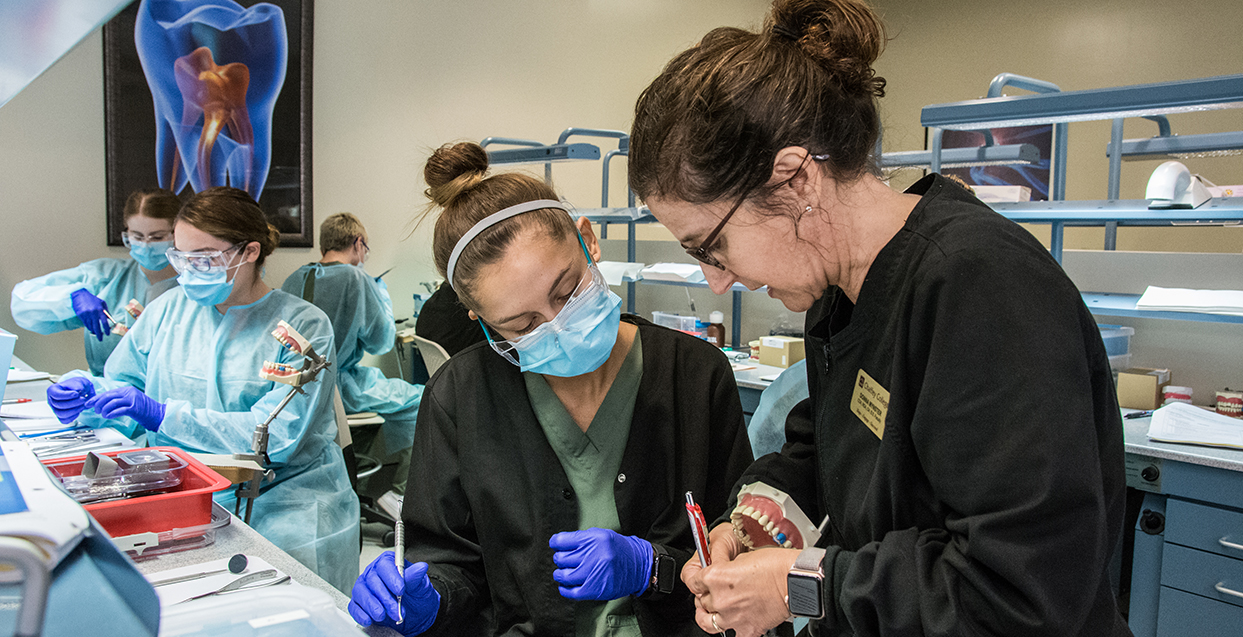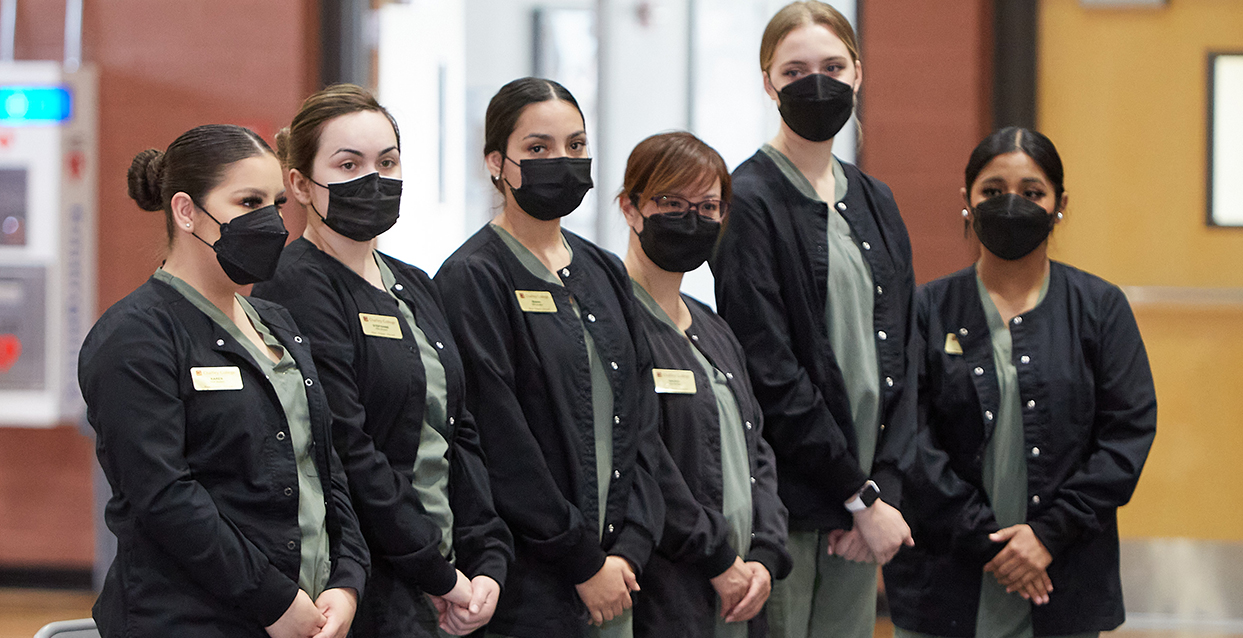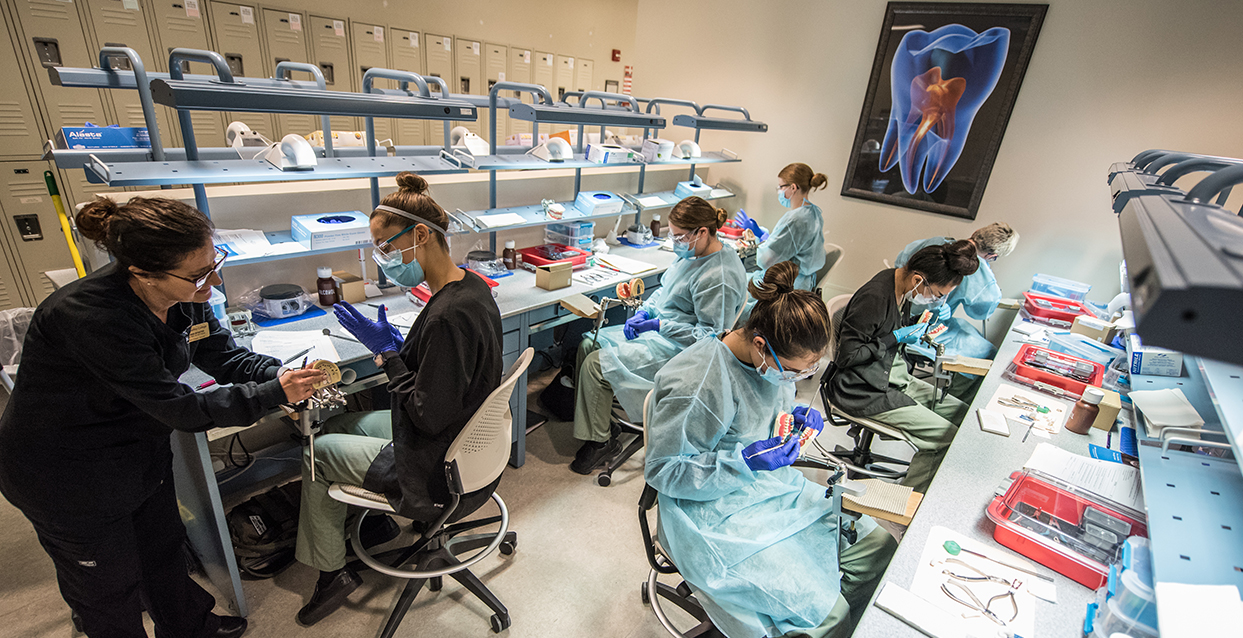 Chaffey College's Dental Assisting program provides a quality education that prepares students to become competent, skilled professionals in a healthcare setting in two semesters. Students will be exposed to internships to gain necessary skills to be successful in the dental field. The Dental Assisting program offers both a Certificate in Dental Assisting and with additional course work, an associate in arts degree in Dental Assisting. Upon completion of the program, students are eligible to take the State and National board examinations. Our program is accredited by the Dental Board of California and the Commission of Dental Accreditation. The cost of the program is approximately $800 per semester.
Simply click on the following informational tiles to begin your path towards a successful career in dental assisting!
Information Sessions
Information Sessions and attendance will not be recorded. Students are highly encouraged to attend an Information Session to learn more about Chaffey's Dental Assisting program. Topics include accreditation information, RDA pass rates, employment outlook, application instructions, selection process into the program, program costs, curriculum, weekly schedule and much more! There will be an opportunity for questions during the Q&A towards the end of the session.
| Dates | Time | Location |
| --- | --- | --- |
| Nov 8th, 2023 | 4:30pm-5:30pm | ZOOM |
| Dec 13th, 2023 | 4:30pm-5:30pm | ZOOM |
| Jan 24th, 2024 | 4:30pm-5:30pm | ZOOM |
| Feb 21st, 2024 | 4:30pm-5:30pm | ZOOM |
| Mar 20th, 2024 | 4:30pm-5:30pm | ZOOM |
| April 24th, 2024 | 4:30pm-5:30pm | ZOOM |
| May 8th, 2024 | 4:30pm-5:30pm | ZOOM |
| May 22nd, 2024 | 4:30pm-5:30pm | ZOOM |
Explore Your Programs Degree/Certificate Options
Dental Assisting AS Program Map
Dental Assisting Certificate Program Map
Public Notification of Accreditation
Chaffey College's dental assisting program is accredited by the Commission on Dental Accreditation (CODA). The commission is a specialized accrediting body recognized by the United States Department of Education. The Commission on Dental Accreditation can be contacted at (312) 440-4653 or at 211 Chicago Avenue, Chicago, IL 60611-2678. The program is designed to prepare students for the Dental Assisting National Board examination to become Certified Dental Assistants as well as the RDA Combined Exam to earn the RDA license. The program is also approved by the Dental Board of California. This one-year full-time program begins each fall.
Contacts