Dreamers, AB 540, and DACA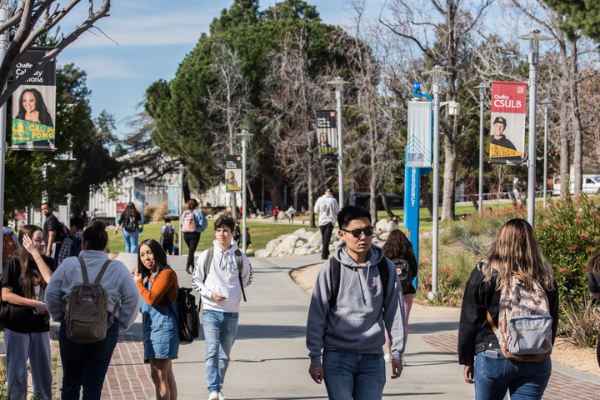 DREAMERS, AB 540 AND DACA Students
Welcome! Chaffey College and EOPS provide a safe space for all students as they pursue their academic and professional goals. This page provides information, resources, and support services for Dreamers and undocumented students.
Assembly Bill 540 (AB 540)
Assembly Bill 540, or AB 540, passed in 2001 to give in-state tuition rates for state colleges to undocumented students and other eligible U.S. citizens. Students who qualify for AB 540 and have a completed California Dream Act application may apply for EOPS.
Students qualify for AB 540 if they:
Attended a high school (public or private) in California for three or more years
Graduated from a California high school or attained the equivalent prior to the start of the term(for example, passing a GED or California High School Proficiency exam).
Without lawful immigration status, students must file an affidavit with the college or universitystating that he or she has filed an application to legalize his or her immigration status, or will filean application as soon as he or she is eligible to do so.
Nonimmigrants, such as people who hold student or visitor visas are not eligible for the exemption. Students must file an exemption request including a signed affidavit with the college that indicates the student has met all applicable conditions described above. Student information obtained in this process is strictly confidential unless disclosure is required under law.
Students eligible for this exemption who are transferring to another California public college or university must submit a new request (and documentation if required) to each college under consideration. Nonresident students meeting the criteria will be exempted from the payment of nonresident tuition, but they will not be classified as California residents. They continue to be "nonresidents."
Undocumented students who qualify for AB 540 status can apply for state financial aid by completing the California Dream Act application.
EOPS provides AB 540 students with:
Academic counseling and advisement
Personal development activities such as workshops and field trips
Referral to campus and community-based services or agencies
Develop a sense of community among your peers and EOPS
For more information, please call (909) 652-6349 or (909) 652-6358 or email us at: eops@chaffey.edu
EOPS DREAMers Student Mentors
The EOPS DREAMers Student Mentors aidm to guide current EOPS DREAMers through the transfer process. The EOPS DREAMer mentors provide guidance by sharing their personal and academic experience. You can ask them to share helpful information such as:
Adjusting to university life
Steps to include to trasfer successfully as a DREAMer student
Financial Aid and Admissions & Records resources at the university you are transferring to
On-campus resources
Tips on staying motivated during your first year at a four-year university
Ask questions! The EOPS DREAMers Mentors are here to help you navigate the world of academia.
UC Riverside
Janneth Garcia, Psychology - Jannethgarcia25013@gmail.com
Oyinlola Oyindamola, Biological Science - omotaraoyinlola@gmail.com
Mayra Ramirez, Psychology - Mayra.ramz93@gmail.com
University of La Verne
Jasmin Bravo, Accounting and Finance - Jazminbravo25@yahoo.com
UC Berkeley
Gissela Moya, Political Science - gissela.moya@berkeley.edu
UCLA
Miriam Somera, English - somera.mi@gmail.com
Pomona College
Sichén Martinez, Psychology - sichen.martinez@gmail.com
Cal Poly Pomona
Candy Alcerro, Landscape & Architecture - candy1142012@icloud.com
UC Davis
Erika Ortega, Graphic Design - eortegagarcia2763@panther.chaffey.edu
AB 540 Scholarships
Esperanza Scholarship Foundation
Dreamer's Roadmap (Download the app to receive notifications)
Mexican American Legal Defense and Education Fund (MALDEF)
Salvadoran American Leadership and Educational Fund
USC Latino Alumni Association Scholarship
Chicana/Latina Foundation Scholarship