Summer Readiness Program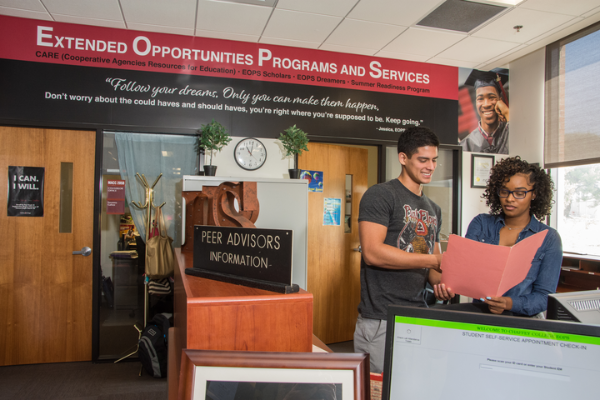 Summer Readiness Program (SRP)
EOPS provides a summer bridge program for student who graduate from high school and plan to enter Chaffey College in the fall. Through the Summer Readiness Program (SRP), eligible students from area high schools can get a jump on their coursework and receive robust support. More than 90 percent of students who have participated in the program enroll in the fall semester and 85 percent continue classes the following spring. Students begin coursework with two summer classes called "Guidance 2: Essentials of Student Success" and "Sociology 33: Introduction to Social Justice."

*Courses offered are subject to change
Apply to the Summer Readiness Program (SRP)
The Summer Readiness Program (SRP) is now accepting applications for the Summer 2023 term. Apply early to ensure your eligibility to participate. Contact EOPS at (909) 652-6349/6358 or EOPS@chaffey.edu if you have any questions.
Click here to apply!
Please click on image to enlarge the flyer.
Summer Readiness Program (SRP) Services
Get a tour of Chaffey College and orientation
Complete five to six transferable units in six weeks
Receive academic and limited personal counseling
Receive priority registration every semester
Receive all textbooks and materials for summer readiness courses through EOPS
Participate in university field trips and cultural activities
Receive free on-campus dining during the program
Receive bus passes or parking decals
Participate in educational workshops throughout the summer and first academic year

Eligibility Requirements
Please refer to the EOPS requirements for eligibility for the summer readiness program.

For more information, please contact La'Dejah Manus at (909) 652-6350 or at ladejah.manus@chaffey.edu Click here to apply!
Events
Summer Readiness Program (SRP) Info sessions
Are you a high school senior, planning to attend Chaffey College in the Fall, and want to get a head start on earning college units toward your degree? The Summer Readiness Program has you covered! Visit one of our virtual Info Sessions to learn more information about how the Summer Readiness Program can prepare you for academic success.
Pre-registration is required​
Details coming soon!