More Than 100 Gather for Tyre Nichols Vigil
February 15, 2023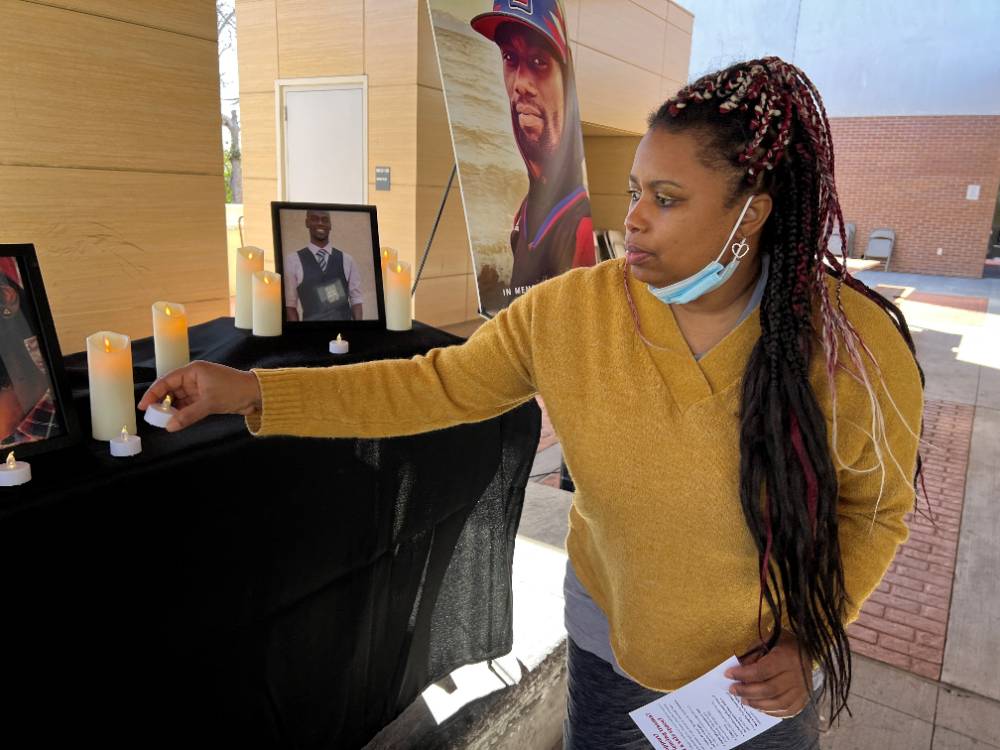 With tealights, and messages of grief and hope, more than 100 Chaffey College students, faculty and staff gathered Wednesday to mourn the death of police brutality victim Tyre Nichols.
Photos of the Sacramento man smiling and holding up his son sat on display as members of the campus community spoke about how Nichols' death affected them.
For student Andrea Robert, the incident hit too close to home. The film, television and media major said her son is covered in tattoos and "looks like a gang member," but people don't realize he is successful lawyer in Minneapolis.
"I worry all the time about him being Black in America," she said.
Nichols was a 29-year-old FedEx employee who was pulled over on Jan. 7 in Memphis. Video footage released by the city of Memphis shows officers dragging Nichols from his car and beating him. Nichols began complaining of shortness of breath after the arrest and died three days later in a hospital.
The five officers involved have since been fired and charged with second-degree murder, assault and kidnapping.
Demia Lotson, president of the Chaffey Black Student Union, struggled to watch the videos.
"As a black woman with a black brother, the first second of that video I cried," she said. "It's hard to talk about, but we need to talk about it. We need to be educated."
Chaffey College Superintendent/President Henry Shannon said educators can play a critical role in preventing similar events from happening in the future by training law enforcement to treat people humanely.
Shannon also said that changing the narrative will also come from students - the next generation of leaders.
"I'm hopeful you are the changemakers for us," he said.
Tamia Newman, vice president of the Black Student Union, said it's easy to fall into the mindset that cases of police brutality will never change. But being at Chaffey has given her hope.
"I've met so many awesome people who care so much about racial equality," she said. "Chaffey as a school tries so hard to correct the wrongs of the past."