Chaffey Black and Brown Minds & Mattering Conference Draws 300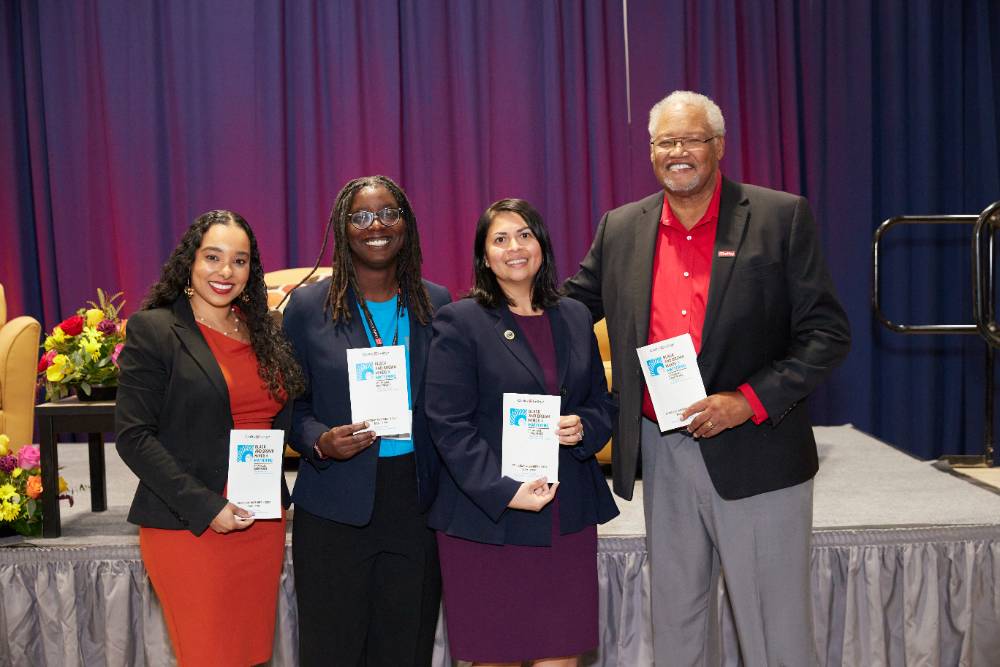 Daisy Gonzales grew up as a foster child with low expectations for her future.
She faced homelessness after high school, and negativity from people around her.
"I was told my whole life that I was going to be dead, pregnant or in prison by the time I was 15. And instead, I stepped on a community college campus and that literally saved my life," Gonzales said.
Gonzales, now the deputy chancellor of the California Community Colleges,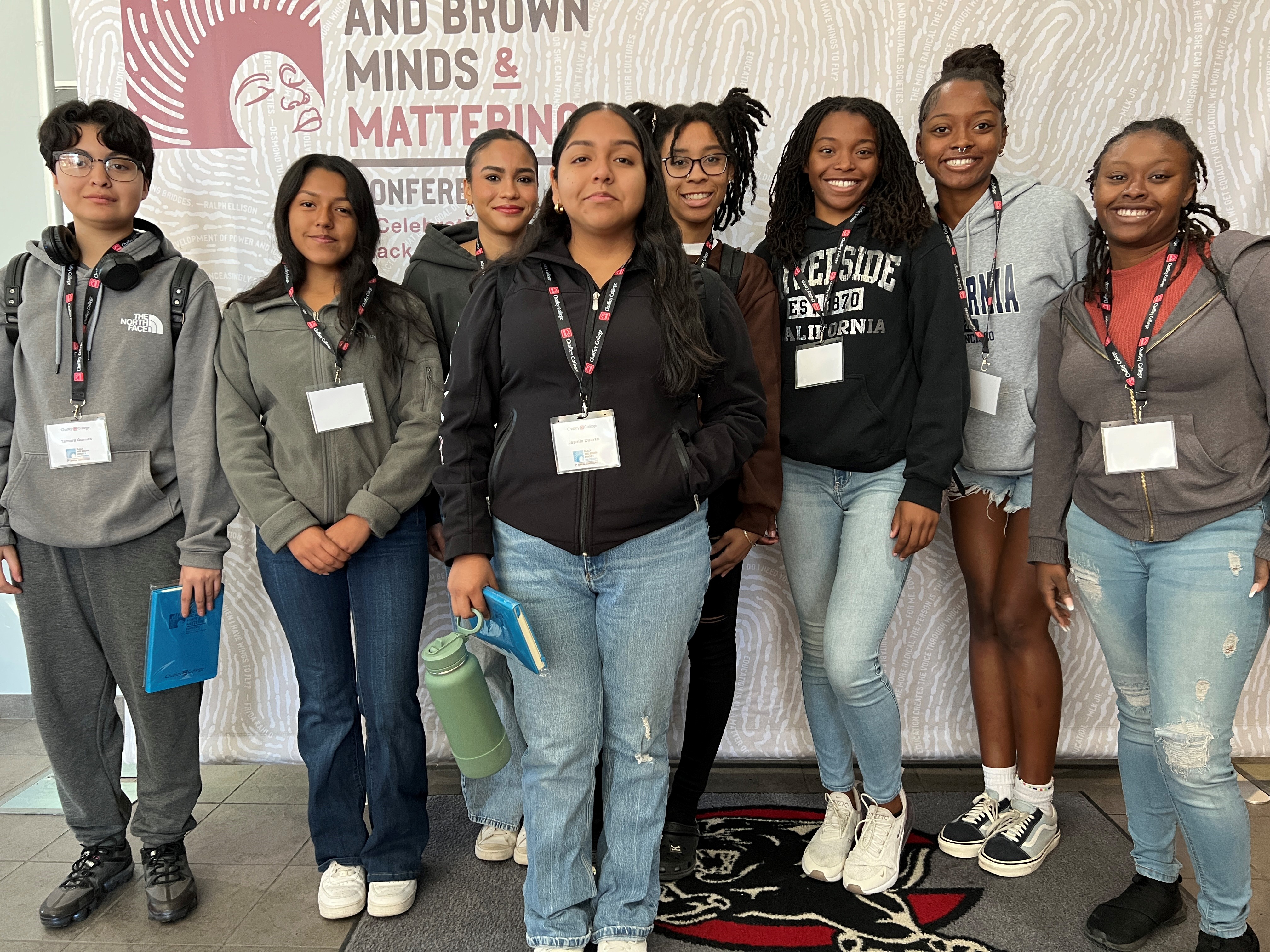 served as one of three keynote speakers for the 2nd annual Black and Brown Minds & Mattering Conference on Nov. 1 at Chaffey College. The event drew 300 community members, high school students and members of the Chaffey community for a day of learning how to better serve communities of color.
Tina King, president of San Diego College of Continuing Education, and artivist/author Nikkolas Smith also shared their journeys as keynote speakers.
King spoke of "education as liberation," navigating the college system as a teen parent and her mission to expand student access to higher education.
"Throughout my entire career trajectory, I've always been an equity advocate for our students that we serve, but I have also examined how we can truly use education as liberation," she said.
Nikkolas Smith talked about his work in linking art and activism, highlighting issues for which he feels passionate – civil rights, police brutality, wildlife conservation, immigration and more - through his artwork.
"I wanted to take these stories and shine a light on them through art," he said.
Chaffey College faculty, staff, students and community members presented 17
workshops focusing on various topics such as ancestry, Aztec philosophy, minority veterans and financial literacy.
Associate Professor of Ethnic Studies Jose Zamora and Professor of Psychology John Glass, leading a workshop about toxic masculinity and machismo, shared the roots and evolution of gender expression. Zamora said he encounters traces of this in his interactions with students.
"I ask my male students all the time, 'What do you want to do with your degree?' and they say they want to go into finance, engineering or something that makes a lot of money," he said.
Alumna Meagan Tandy led a mental health workshop for high school students, teaching the teens the importance of mindfulness and being wary of the impact social media can have on students of color.
"It is my pleasure to give back in this way in anything that is surrounding mental health as it pertains to teens, and this is for Black and Brown students – it's exciting," Tandy said.
The event also included a wealth of cultural displays and art, including a 13-foot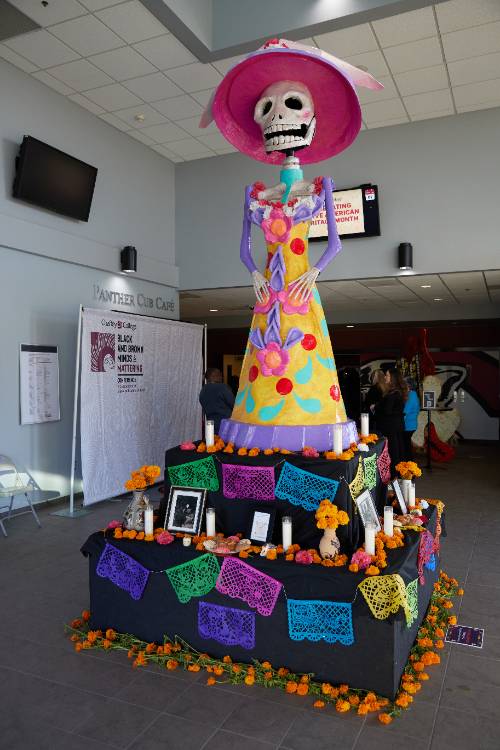 "La Catrina" sculpture by Tony Dominguez and Duan Kellum's "When We Move" - an abstract representation of the principles of Kwanzaa. Dia de los Muertos altars, pan dulce and sugar skull displays could be found throughout campus.
Members of UCLA's Kappa Alpha Psi and Alpha Phi Alpha fraternities – who are part of the college's National Pan-Hellenic Council – provided a demonstration of stepping to the gathering.
Montclair High School senior Arlin Rivera attended Tandy's workshop and another on applying for scholarships. She's planning to attend University of California, Riverside to eventually become a pediatrician.
"There aren't many events dedicated to our groups," she said. "People find it nice to have a day dedicated to their culture and background."
Chizu Ukachi-Nwata, who works for a national organization called Young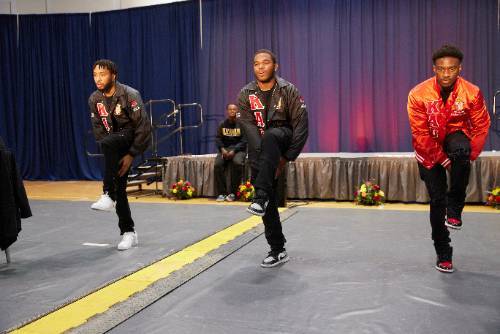 Invincibles, called the conference a great opportunity to take a beat and listen to other voices.
"It's empowering and uplifting and you look around and see people who look just like you," he said. "It's a chance to take stock, listen and have community."