Chaffey Signs Dual Enrollment Agreement With CJUHSD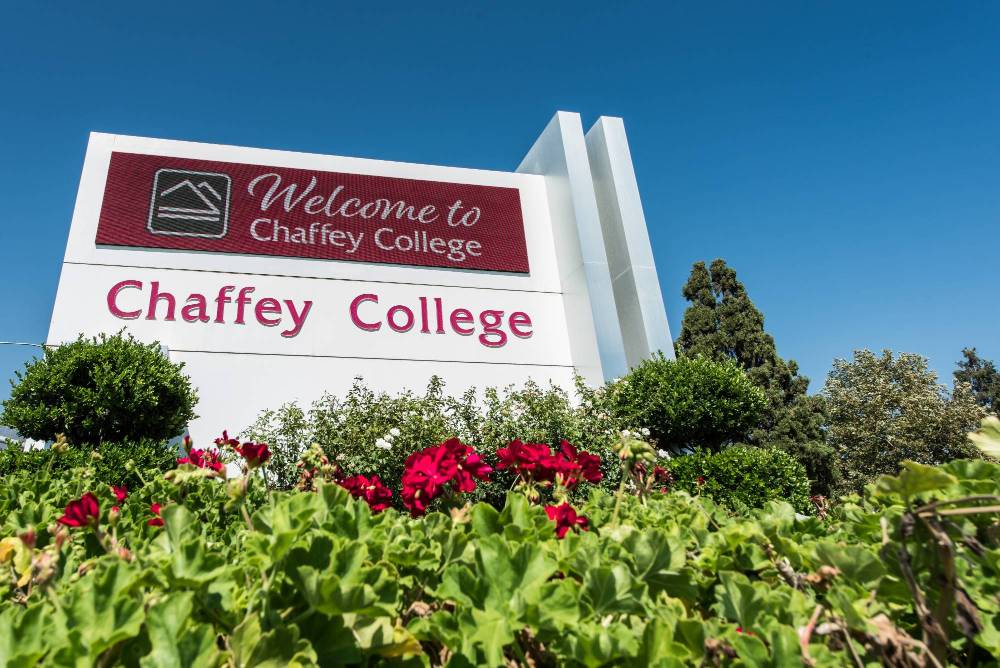 Chaffey Joint Union High School students will soon be able to take college-level English courses during their regular bell schedule thanks to a new agreement with the Chaffey Community College District.
The two districts signed a memorandum of understanding at Chaffey Joint Union's board meeting at Etiwanda High School on Sept. 12.
Chaffey Joint Union students currently have access to tuition-free courses through Chaffey College, but they need to take the courses outside of their school day. Chaffey College's pilot program – the first of its kind in the district – will allow high school seniors to earn high school English and college English credits simultaneously in a single class.
"Our goal is for every high school student to have college credit, because we believe that every student in the cities we serve is college material," said Chaffey College Superintendent/President Henry D. Shannon. "When they complete this class, we hope these students will continue on the path toward obtaining a certificate or degree."
The courses – co-taught by both Chaffey College and Chaffey Joint Union faculty – will cover both high school and college English curriculum, including reading and writing.
"We are excited to embark on this partnership with Chaffey College," said Chaffey Joint Union High School District Superintendent Mathew Holton. "Introducing a team-teaching model at each of our nine high school campuses is innovative, and will provide our students the support and confidence they need to succeed and envision themselves on a college campus in the future."
Chaffey plans to launch the pilot program this fall with team teachers working together and joining forces in the classroom in spring 2024. It aligns with the vision of California Community Colleges Chancellor Sonya Christian, who has encouraged the expansion of dual enrollment – particularly among underrepresented communities.
Chaffey College currently provides dual enrollment courses to high school and adult education students throughout its district. Chaffey served more than 4,300 dual enrollment students in the 2022-2023 academic year and awarded more than 150 degrees and certificates to dual enrollment students since fall 2021.