Chaffey College InTech Center Hosts 700 High School Students for Manufacturing Day
October 19, 2023
Adrian Villaseñor has been interested in robotics and engineering since he was little, getting inspiration from television shows about Nikola Tesla and Isaac Newton.
The Summit High School sophomore gained even more inspiration on Friday at the Chaffey College Industrial Technical Learning Center in Fontana, where 700 high school students gathered for Manufacturing day.
"I want to build robots, fix them and learn how they're made," he said. "I want to build something that will make people's lives easier."
National Manufacturing Day takes place every October to showcase manufacturing careers to the next generation of workers and positively shift perceptions about the industry.
"We are seeing a bright outlook in the manufacturing sector despite the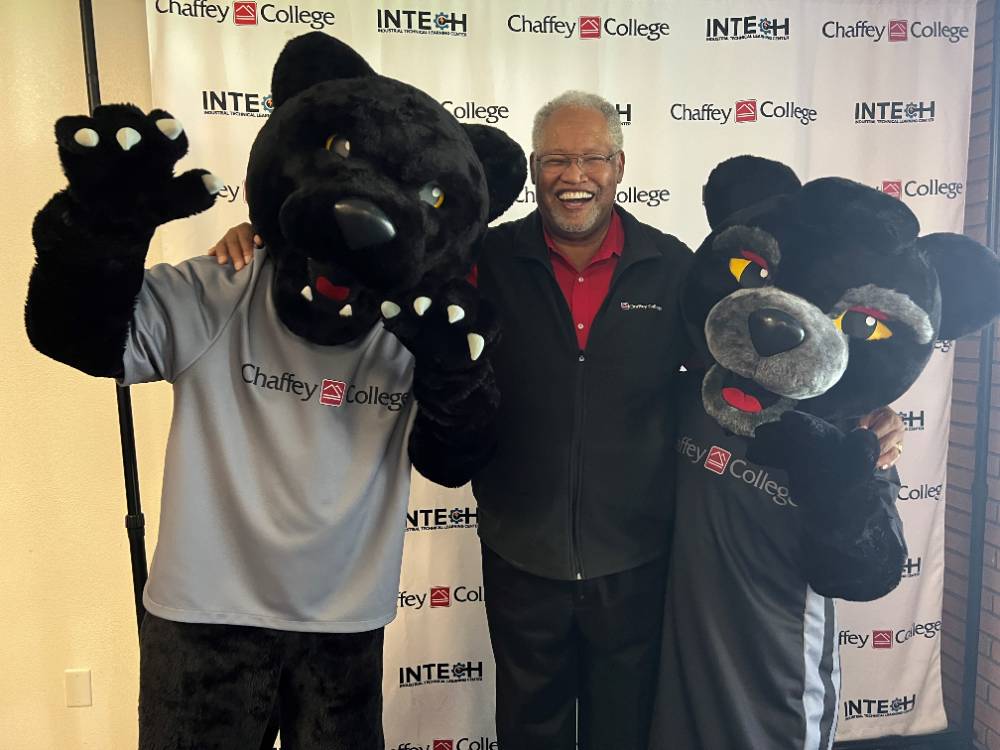 impact COVID-19 has had on our regional economy," said Chaffey College Superintendent/President Henry D. Shannon. "The Bureau of Labor Statistics shows an 8 percent increase in job growth among manufacturing careers through 2031. That is great news for Inland Empire residents looking for rewarding good-paying jobs."
Students who participated in the event included those from Fontana, Rialto, Montclair, Upland, Chaffey Joint Union, Chino Valley, Jurupa, Colton, Riverside and San Bernardino City unified school districts. Colton-Redlands-Yucaipa Regional Occupational Program students also attended.
They toured the center's industrial electrical and robotics laboratories, participated in welding demonstrations and more. Numerous employers, including PepsiCo-Frito Lay, FedEx, Amacor and Mission Foods, shared information about job opportunities with students.
Raymond Baldwin, a junior at Summit High, said he's interested in mechanical or aerospace engineering, so visiting InTech was a great way to broaden his perspective about those fields. He tried his hand at programming a robotic arm, something he didn't know was available at the center.
"I'm definitely interested (in manufacturing)," he said. "And maybe it's possible to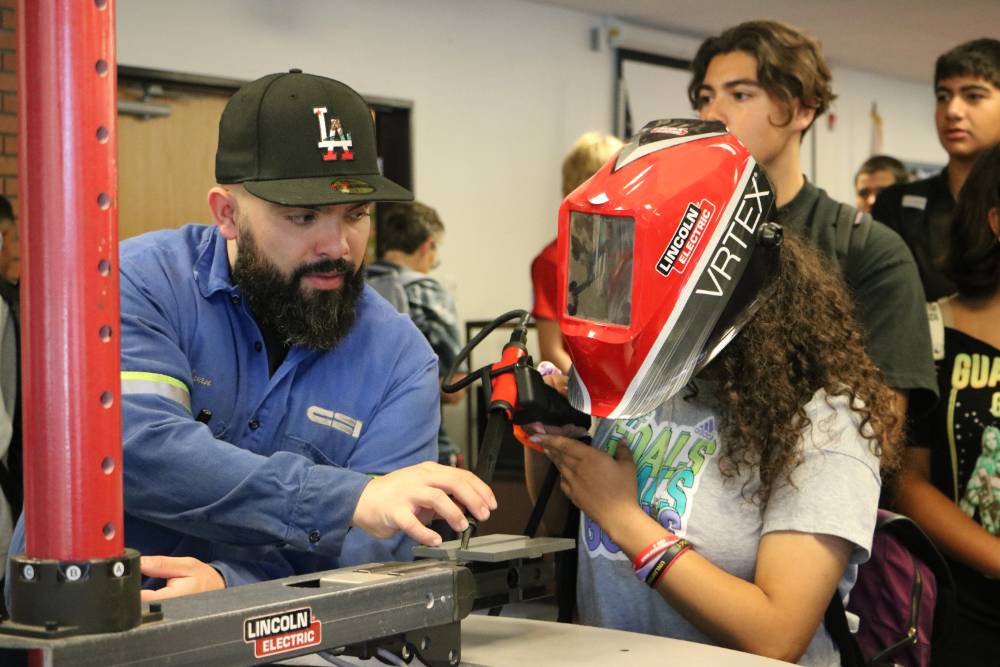 have a career that leads to working with robots."
Andrea Palacios, a freshman at Bloomington High School, said that the manufacturing field overlaps her interest in computer coding.
"I know that AI is taking over the world, so I want to learn how to manage the coding of that," she said.
Syd Finks, a junior at Jurupa High School, said she's interested in forensic psychology, but was grateful for the opportunity to explore other career paths.
"I like that it's an opportunity I can pursue right out of high school," she said.
Summit High School junior Caroline Ramos enjoyed getting hands-on experiences with robotics and other manufacturing equipment at the event. It has encouraged her to explore more career opportunities in the industry.
"Initially I was mostly interested in coding, but now I want to explore other areas," she said.