Dance Program Returns to Stage with Kinetic Capture
January 30, 2023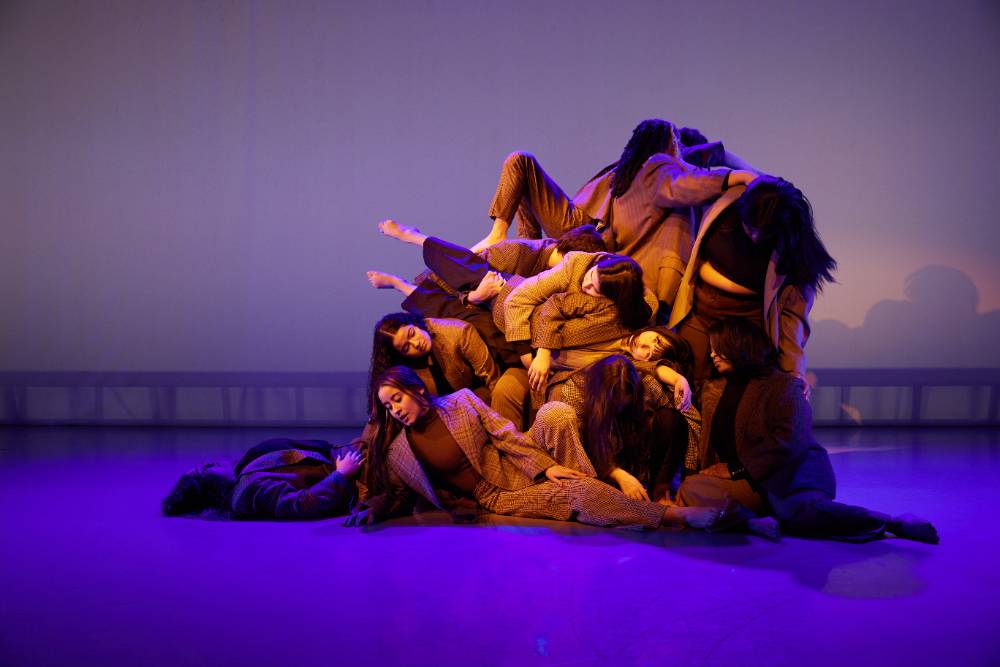 Megan Fowler-Hurst fell in love with the dance film genre while studying at CalArts, turning that passion into a community film festival and showing colleges how to incorporate it into their dance programs.
That's what the instructor brought to Chaffey College for December's production "Kinetic Capture," the dance program's first live performance in two years. The production included a combination of live and filmed pieces featuring students, faculty and alumni.
"Dance and filmmaking are both equally as important," Fowler-Hurst said. "To me, it's another part of the choreographic process and you can do so much more. You can cut and edit, make things appear and disappear, which you can't do live."
The genre, also known as "dance cinema" or "screen dance," blends choreography and cinematography. It has been around since the beginning of motion pictures, but saw a resurgence with the closure of face-to-face instruction, theaters and live performances due to COVID-19.
While students gain the experience of dancing before an audience, their exposure to dance film teaches them skills they may not have gained prior to the pandemic. The video pieces give students access to roles as film directors, sound designers and actors.
Student Nohely Gomez, who choreographed and performed for Kinetic, has already had a screen dance piece air during the "Voices: Latinx and Indigenous Artists Showcase" through Stomping Ground LA.
"It expands your horizons and the possibilities are endless," she said.