Club Rush Draws More than 1,000
September 26, 2022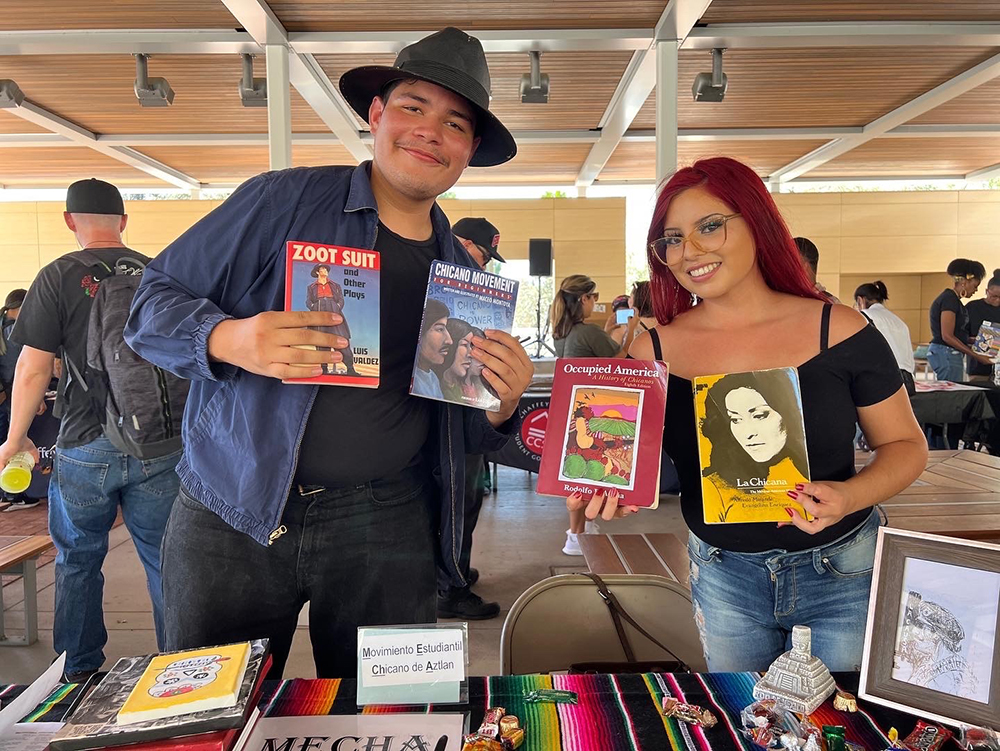 From chess and Dungeons and Dragons, to cybersecurity and STEM, students came in droves to sign up for clubs during the first on-campus Chaffey College Club Rush in two years.
The Aug. 31 event drew more than 1,000 new and returning students, many who had missed campus life and interacting with each other during the pandemic.
"I haven't taken an in-person class in almost two years so this is exciting," said Muhammad Khalfani-bey, who registered for six clubs.
Students representing 22 clubs, including three that are already chartered, shared the focus of their groups and signed up new members. Representatives from College Wrap, Omnitrans and Costco also participated in the event.
Ethan Ladermur with the Chaffey Media Club said that his group tried to stay active during the pandemic through online forums such as Discord, but it was not the same experience and participation dwindled.
"We're meant to connect with each other in person so I think it's awesome," said Demia Lotson of the Black Student Union.
Sociology Professor Anthony Guaracha said the event is an exciting part of the college experience, where students can create connections that could last for many years.
"It's really exciting to see students, hearing the voices and seeing the interaction taking place," he said.