Chaffey Welcomes 15,000 Students for Fall
August 15, 2022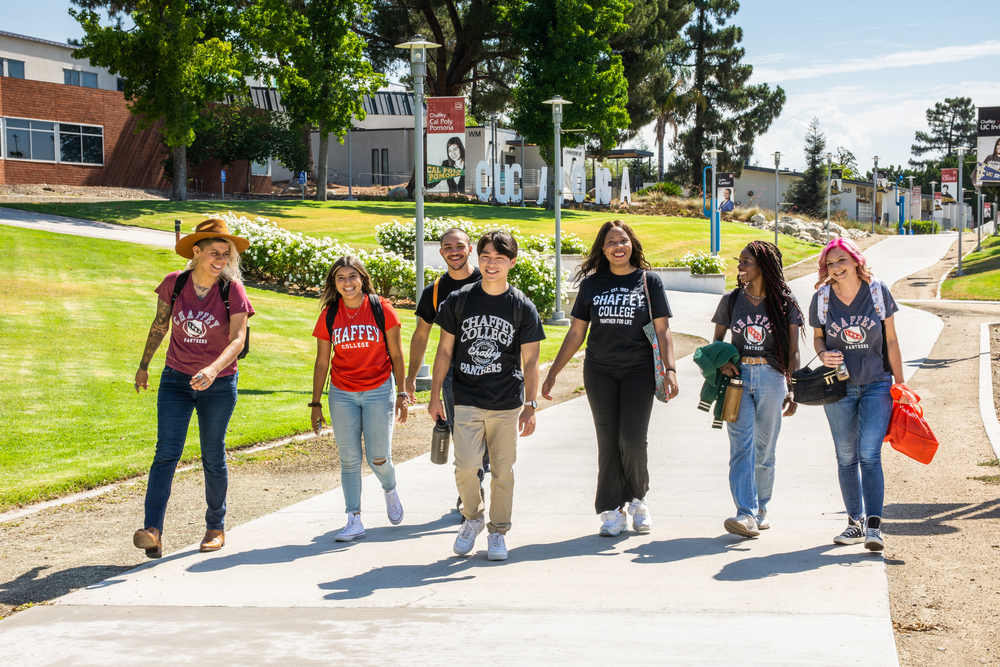 Chaffey College welcomed more than 15,000 students, 20 new faculty and rolled out new academic programs for the start of the 2022-2023 academic year Aug. 15.
After more than two years, students returned to find more on-campus events in places such as the Wignall Museum, the Center for Culture and Social Justice, the theatre and more.
"We saw the return of our student-athletes to campus in 2021, and now we will see the campus come alive even more with increased in-person events and face-to-face classes," said Chaffey College Superintendent/President Henry D. Shannon. "We are very excited to see our campuses more closely resemble what they looked like before the pandemic."
Classes that will include in-person instruction will comprise 37 percent of course offerings, with about 60 percent of classes available online.
"Students continue to value the flexibility of online learning, but we realize that many students yearn for the full college experience and we look forward to providing that atmosphere this fall," said Laura Hope, associate superintendent of instruction and institutional effectiveness.
More than 15,000 students have enrolled in classes for fall, with increased numbers expected as students enroll in courses beginning later in the semester. And more than 20 new faculty have joined Chaffey's employees, teaching a wide variety of subjects including nursing, aviation technology, physical therapy and child development.
Chaffey introduced new academic programs and courses. New courses include American Sign Language, robotics, astronomy and music production, among other subjects.
The campus has reopened the Wignall Museum to the public for exhibitions. The visual and performing arts department will present music, theater and dance productions for the public in the fall and spring. And the Center for Culture and Social Justice will offer robust programming such as guest speakers, panel discussions and more.