Chaffey Celebrates 17 Valedictorians Among Class of 2023
May 18, 2023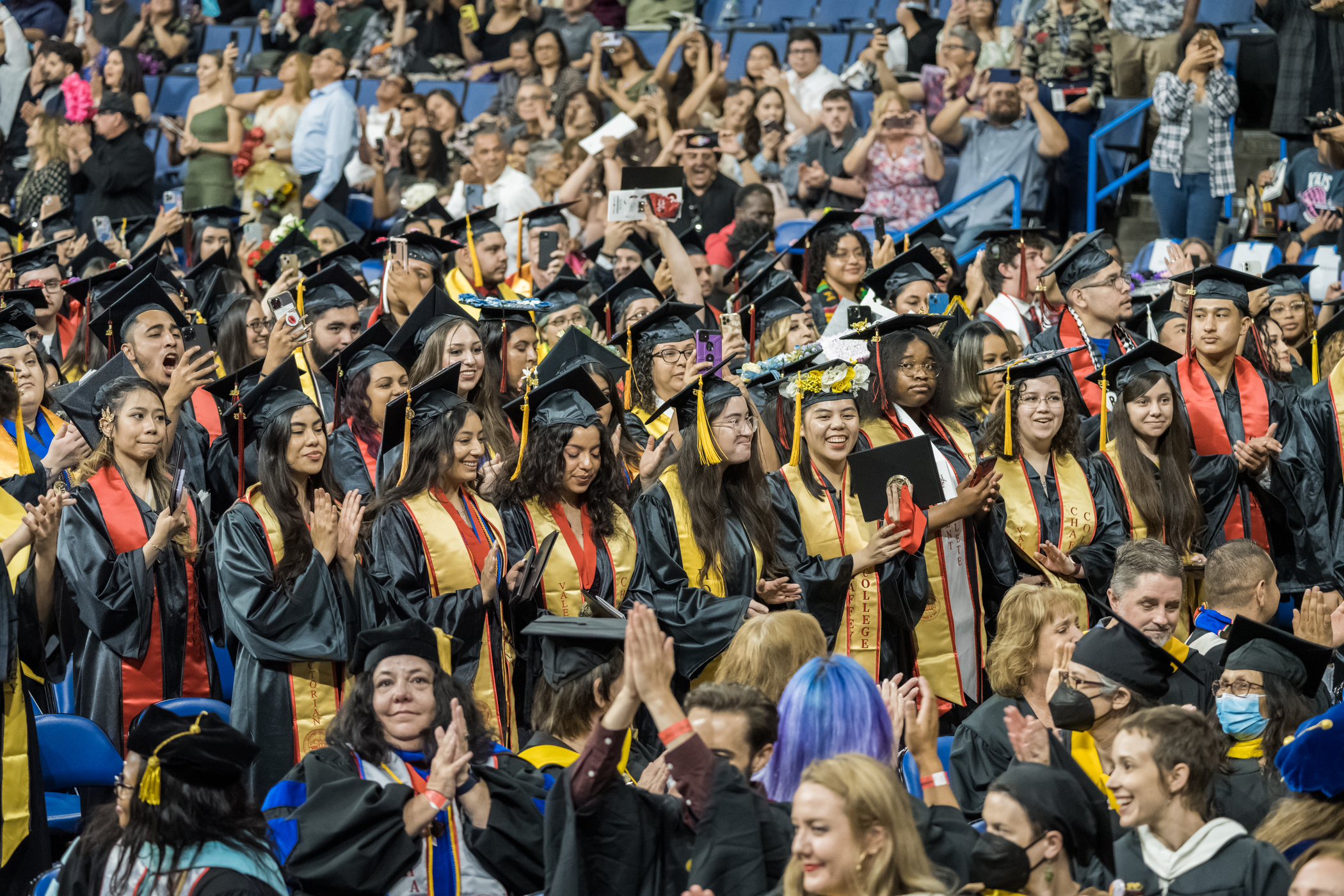 When Yufei Liang first enrolled at Chaffey College in 2021, she had only been in the United States for about a year and was still learning to speak English.
The 22-year-old Fontana woman, who grew up in Southern China, came with her family to America for better opportunities. And now she has not only earned two degrees and a certificate, but she is one of 17 valedictorians at Chaffey.
"It's a great honor. I'm so excited about this," Liang said.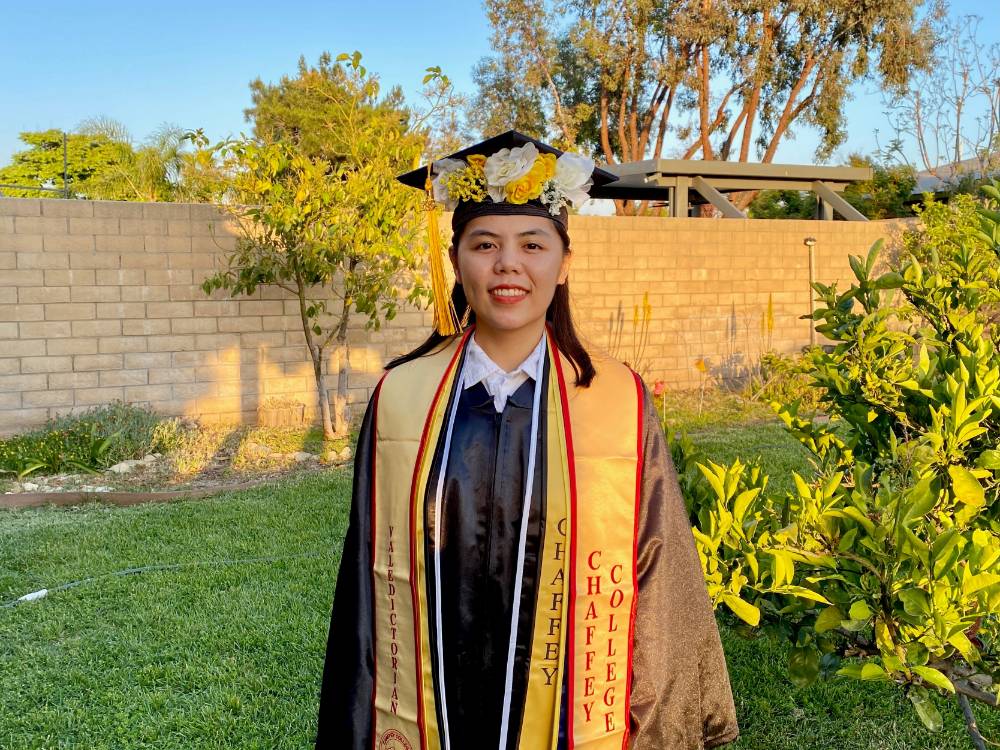 Chaffey College had more than 2,500 students receiving around 4,000 degrees and certificates this year. They were honored at commencement on May 18 at Toyota Arena in Ontario. Chaffey students earn the title valedictorian if they earn an associate's degree and have a cumulative GPA of 4.0 in units applicable to their degree, among other criteria.
Liang's parents, who both went to college in China, wanted their daughter to follow the same path.
But Liang knew it would not be easy. Despite learning to write English in China, she had not learned how to speak it.
"Sometimes I don't understand and have to study harder and put in extra time, not only because of the material, but because of the language," she said.
She was accepted to five four-year universities and will transfer to UCLA in the fall to major in business economics.
Rosalia Mora, a Chino Hills resident, joked with her sisters at the end of her first semester at Chaffey that she might become a valedictorian one day. Her GPA at the time was 4.0 and hasn't wavered since.
It turned out that her prediction came true.
"When I got the email, I was a little surprised," she said. "But I did work really, really hard. It was amazing to see that all the hard work I put in was worth it after all."
One of Mora's older sisters already graduated from Chaffey's nursing program and another sister is currently in the radiologic technology program.
Mora, a 2020 graduate of Chino Hills High School, wants to pursue a career as a crime scene investigator and eventually work in a forensic laboratory. She has been accepted to 10 four-year universities and plans to either enroll at the University of California Irvine or Cal Baptist University.
Chino Hills resident Li Long Sae Lee was also named valedictorian.
Sae Lee moved to Chino Hills 10 years ago from the Bay Area. She had been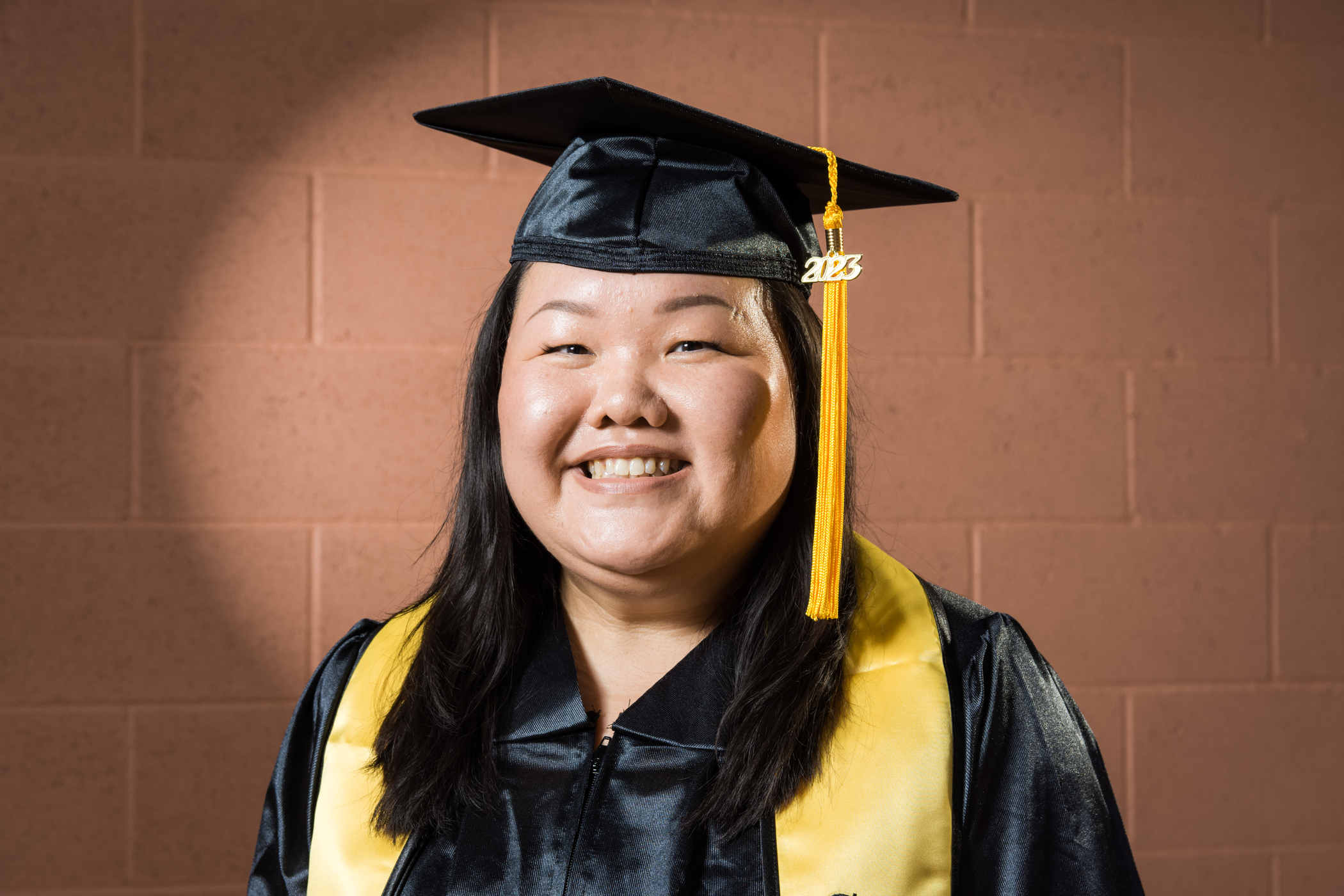 working for advertising agencies, placing ads for the movie industry and raising a young boy. But the downturn in the news industry led to her being laid off.
When the pandemic hit, she sought a new start at Chaffey.
Starting school at the beginning of COVID-19 meant that most of her classes were online.
"It was challenging, but it was a blessing in disguise because I was able to be a mom and go to school, she said.
Sae Lee, who has 11 siblings, is the first person in her family to earn a college degree. She plans to continue her education at a four-year university and pursue a career in accounting or finance. Sae Lee has been accepted to nine colleges, including UCLA.
Receiving the announcement that she had been named valedictorian came as a surprise.
"It's super exciting to have that extra acknowledgment, so I was honored and happy to hear about it," she said. "It's the extra cherry on top that makes commencement that much sweeter."
Other students named valedictorian at Chaffey are Alyssa Brewer, Viviana Garcia and Maria Mora of Fontana; Vanessa Aviles, Skyler Everett, Joseph Foss, Gabriela Martinez and Marisol Hoth of Rancho Cucamonga; Fiona Li of Chino; Leslie Cervantes Lopez of Ontario; Kalila Kahin of Victorville; Calvin Liang and Huan Pham of Upland; and Denise Ramos of Bloomington.