Public Relations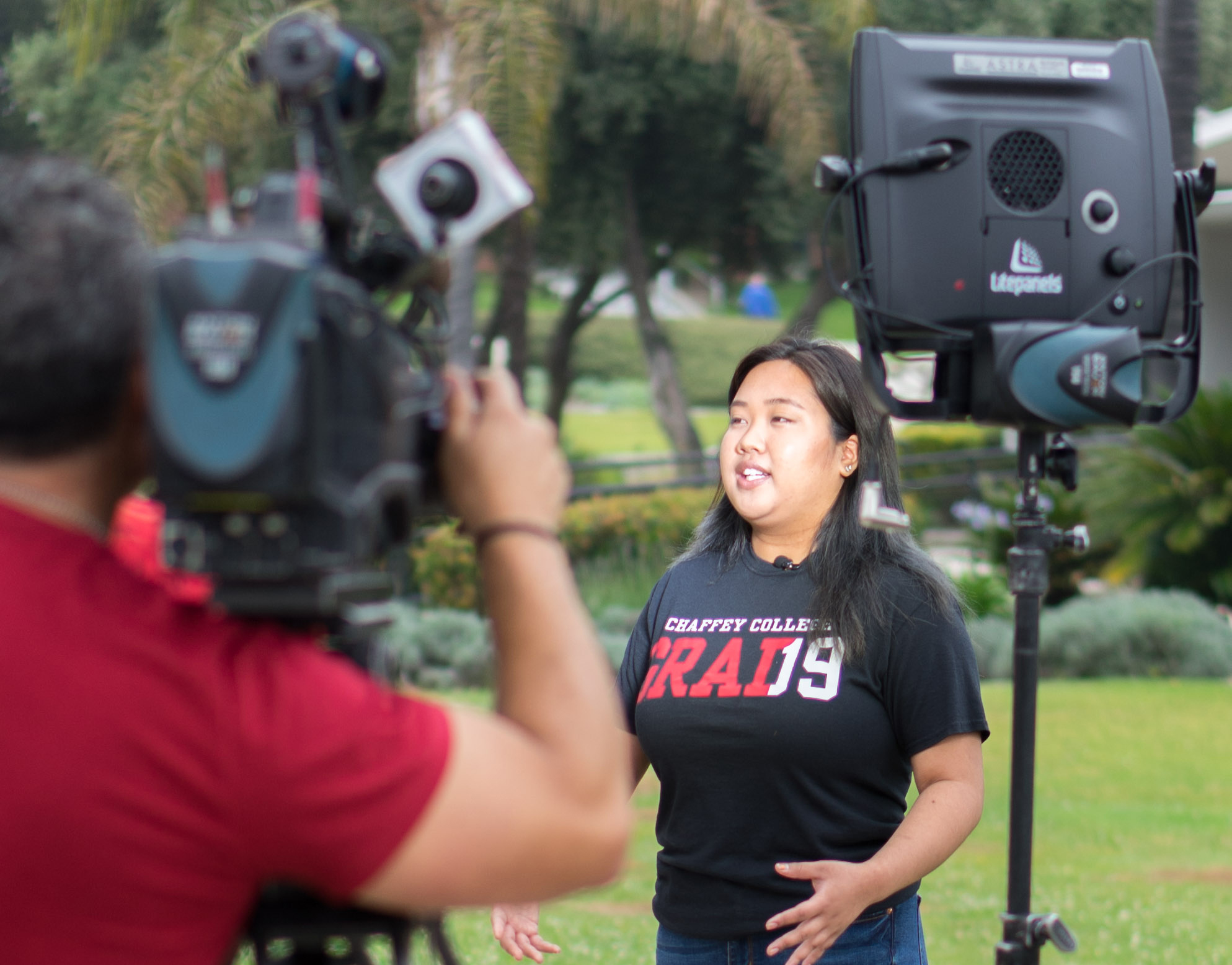 We let the world know about Chaffey College's successes through storytelling. Public relations staff share compelling stories about students, faculty, alumni, programs and more with the campus community, journalists, bloggers and social media channels. By sharing these stories, you and other students can learn more about Chaffey and be inspired to write your own success story. Hopefully future Panthers will too! These stories appear in a number of ways - in the president/superintendent's monthly newsletter "The President's Update," through our annual "Report to the Community" and on the web.
Contact
Skills Labs Building - Room 17
Phone: (909) 652-6113
Email: rachel.galindo@chaffey.edu
College Closure Information
Emergency Notification
In the event of an emergency, we will provide emergency information via this website. You can also obtain information by calling the Chaffey College emergency information line: (909) 652-6117.
Construction Information
With the passage of Measure P, a $700 million bond to make improvements to the Chaffey Community College District, numerous construction projects are planned under the Chaffey College Facilities Master Plan. That means that projects could affect various areas of campus. We plan to keep the campus community informed of road, facility and building closures.
Event Announcement Form
Please fill out our Graphic Services and Event Announcement Request Form to have events listed in a variety of places including newsletters, the marquee and more.