On behalf of the Chaffey College Governing Board, we are excited to be returning to our in-person presentation for the 22nd Annual Chaffey College Report to the Community event. The last year has been filled with many exciting moments of transformation, growth and opportunity – all benefiting our students and the community we serve. This year's Report to the Community will showcase how Chaffey College is impacting economic growth throughout the Inland Empire and innovating to reach more students through new flexible and diverse programs.
Formal invitations and more information will be available soon.

For questions about the Report to the Community, please contact Director of Marketing and Public Relations, Mark Vidal at mark.vidal@chaffey.edu.
Report to the Community 2021 Booklet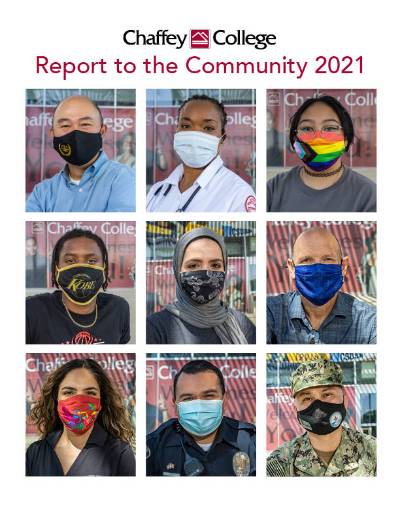 Report to the Community 2021 video