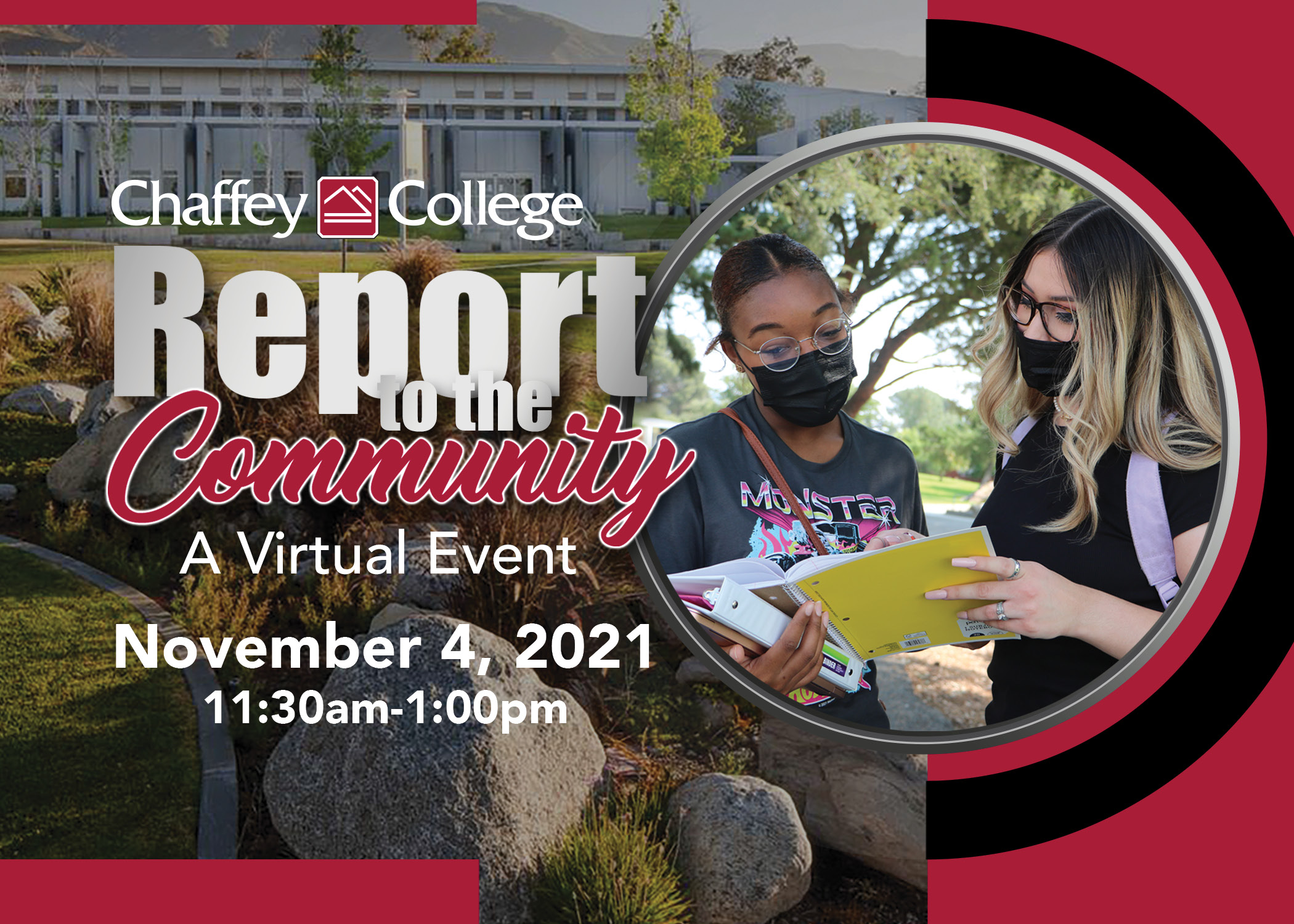 On behalf of the Chaffey College Governing Board, members of Chaffey's community are invited to attend the 21st Annual Chaffey College Report to the Community – a virtual event. This year's presentation will be hosted virtually on Zoom. No registration is required.
Join us on Thursday, November 4 at 11:30 a.m.
Support Chaffey Veteran's Emergency Fund
This year's Report to the Community event proudly supports the Chaffey Veteran's Emergency Fund. Your gift will provide emergency grants to help meet the basic needs and wellbeing of veteran students facing crises such as housing displacement and food insecurity.
Videos
2020 Report to the Community
Transforming the student experience