Bill Gates Visits Chaffey College to Discuss Higher Education Initiatives
April 20, 2023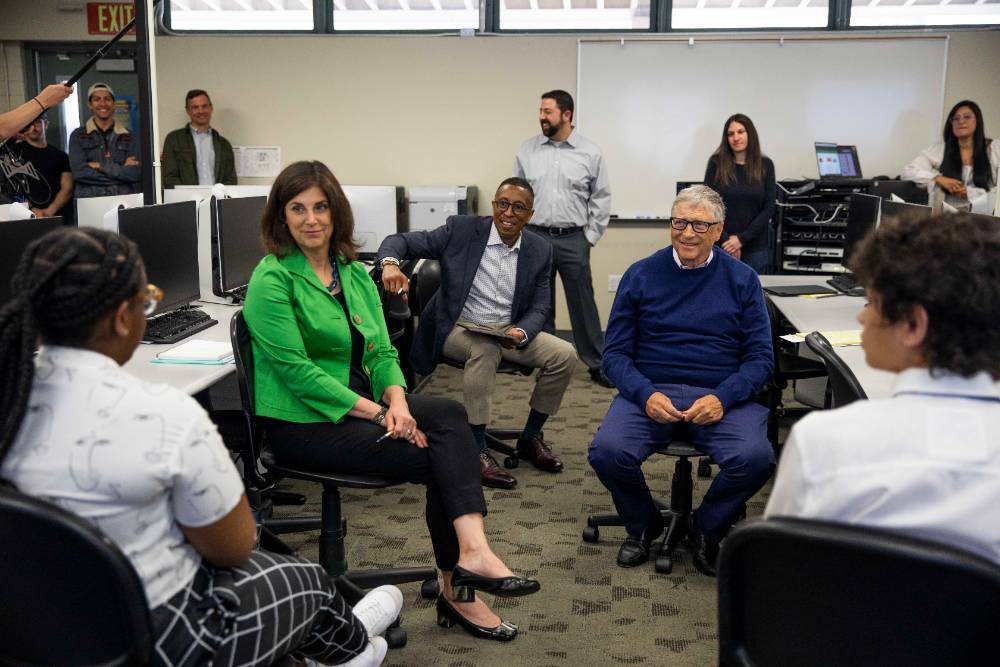 Photo credit: © Gates Archive/Christopher Farber
Bill Gates visited Chaffey College on Monday to explore the state and region's efforts to streamline college pathways benefitting California students.
During the three-hour visit, Gates met with leaders including Chaffey College Superintendent/President Henry Shannon, Michelle Decker, president and CEO of the Inland Empire Community Foundation, and Eloy Oakley, former California Community Colleges chancellor and current president and CEO of the College Futures Foundation.
"The Bill & Melinda Gates Foundation has provided generous support for numerous statewide initiatives such as dual enrollment and Guided Pathways, programs that have helped countless students achieve their academic and career goals," Shannon said. "We are grateful to the foundation and Mr. Gates for including Chaffey in the conversation about the future of postsecondary education in California and how we can provide equitable outcomes for our students."
It is the second time the Gates Foundation has visited Chaffey this year.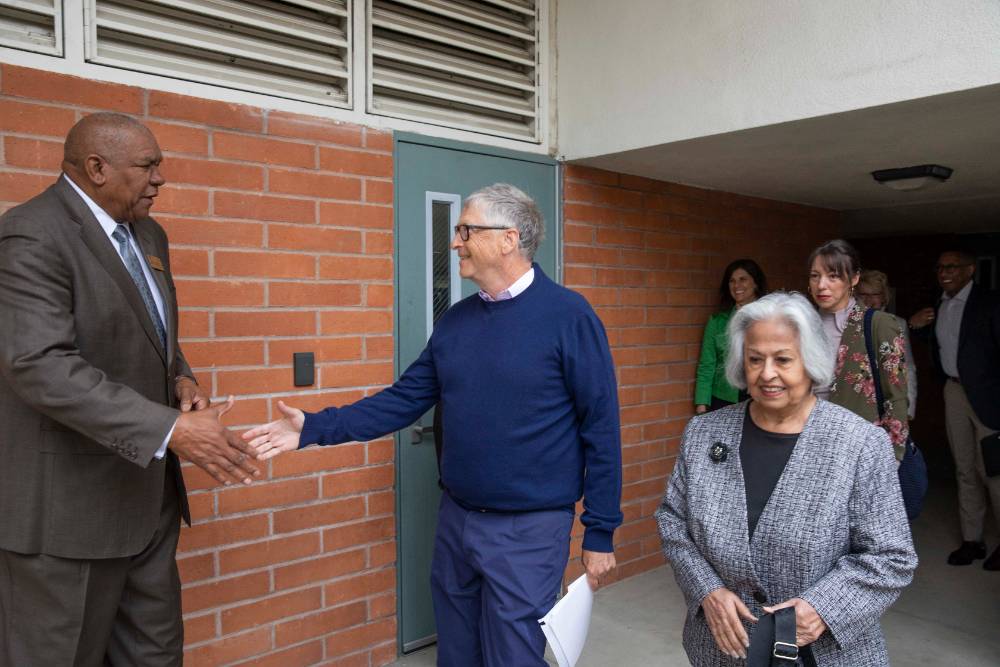 The team visited Chaffey's Industrial Technical Learning Center (InTech) in Fontana earlier in the spring to learn about educational initiatives in the region. The team returned because of what it learned at InTech and due to Chaffey's role as a leader in education reform with initiatives such as Assembly Bill 705, a law that grants most college students immediate access to college-level math and English without remedial coursework.
Gates and the foundation chatted with leaders about approaches to enact large-scale change throughout the state that put students and their journeys at the center of educational systems alignment. He sought information about how existing statewide initiatives designed to streamline pathways from high school to college and careers have been implemented by colleges in partnership with K-12 districts.
He met with students and observed a demonstration by Chaffey College students in the cybersecurity program, heard about Chaffey's dual enrollment partnerships with area school districts and learned about Chaffey's digital credentialing system ACES (Academic Community Employability Skills).
Associate Professor of Computer Information Systems David Nimri said Gates' first words about the cybersecurity program were "This is impressive."
"In many ways this was almost like a dream come true where one of the most preeminent folks in information technology who changed the industry came here to talk to us, meet our students and assess our program," Nimri said.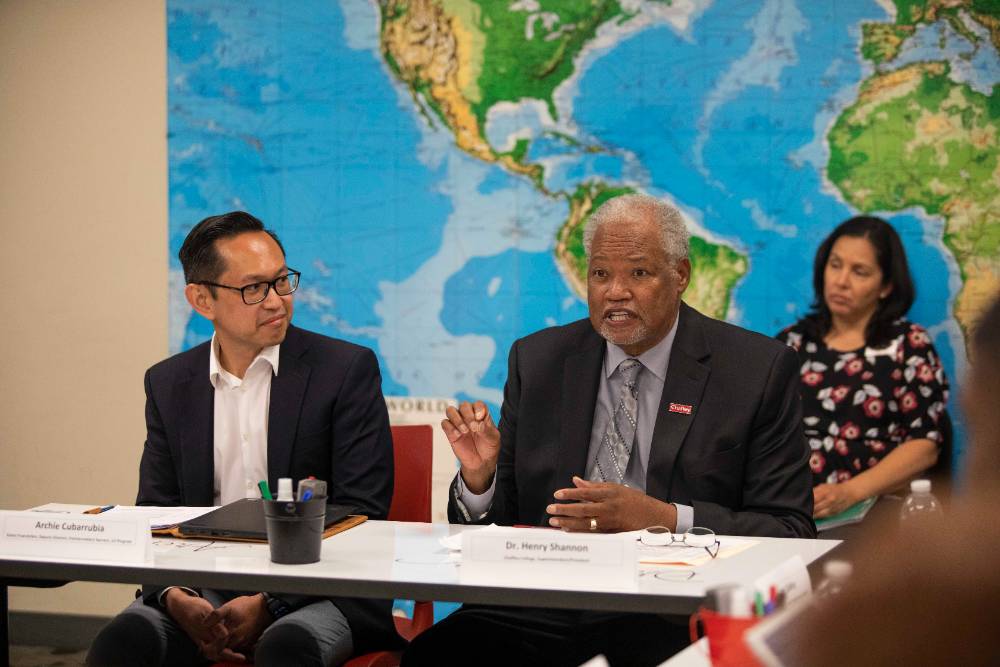 Campus leaders wrapped up the visit with a discussion about how districts and other organizations can work together to support statewide higher education goals and ensure equitable access, completion and quality employment opportunities for all students. The conversation included Shinay Bowman, assistant superintendent of instructional services for the Upland Unified School District, who shared success stories about the school's UCollege Academy dual enrollment program.
It is the latest in the Gates Foundation's efforts to improve educational opportunities for students.
The Foundation launched the "Accelerate ED" initiative in 2022, providing support for establishing and scaling dual enrollment programs in states across the country. The initiative aims to give every high school graduate a chance to earn an associate's degree or certificate within a year of graduating.
The Foundation also supported Inland Empire organizations including Growing Inland Achievement, Chaffey College and the Inland Empire Community Foundation in conducting a policy roundtable in 2021, identifying the needs of the region. This contributed to Gov. Gavin Newsom dedicating $700 million to support dual enrollment expansion and the "California Golden State Pathways Program". The funding will contribute to expanding and strengthening dual enrollment partnerships between colleges and K-12 school districts.