President's Update
COVERING OCTOBER 2020
A Message from Superintendent/
President Shannon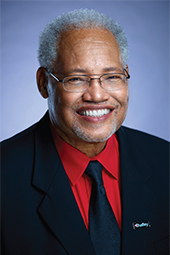 Dear Campus Community,
October was a busy month for Chaffey College. Though our events remain mostly virtual, we hosted a wide variety of activities to keep our campus community engaged.
We continued Hispanic Heritage Month with a celebration of "National Coming Out Day" and learned about leadership from Dr. Daisy Gonzales from the Chancellor's Office. We saw more than 200 students during our first-ever "Drive-Thru Tailgate" event at the Rancho Cucamonga campus and many more joined us for Zoom tailgate events that included a 5K run, yoga and a "Coaches Corner" virtual happy hour.
We also brought our students, faculty and staff together for "Undocumented Action Week" from October 19-23 to share stories of overcoming adversity, and to learn about entrepreneurship, legal rights and activism.
I would like to thank our campus community, alumni, Governing Board and surrounding community for keeping our school spirit alive during the pandemic. I realize it can sometimes be difficult to rejoice in times like these, but it is important to see the positive side of life where we can. After all, what our students accomplish every day is definitely worth celebrating.
Sincerely,
Henry D. Shannon, Ph.D.
INSIDE THIS ISSUE