President's Update
COVERING MAY 2021
A Message from Superintendent/
President Shannon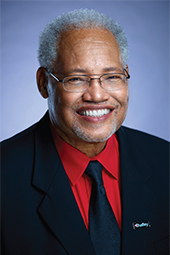 For many of you, summer will be a time to rest, recharge and enjoy a well-earned break. The last year has not been easy for us, and though we all powered through it, I understand why you may need a true summer break more this year than in years past. Please enjoy your time away, stay safe and I look forward to seeing you in the fall.
For the rest of us, summer will be a time to move ahead with our plans and goals. More than 8,800 students have enrolled in summer courses that will be offered mostly online. To them, I say "Thank you for spending your summer at Chaffey!" And to our dedicated faculty and staff – thank you for continuing to provide the support that our students need to reach their goals.
As we discussed in our virtual townhall meeting in April, our executive team meets weekly to discuss our plans for a safe return to campus. We will offer some hybrid courses in the summer and a combination of in-person, hybrid and online courses in the fall. Our staff members have been busy working to get the campus ready for our students and employees. We have also been busy with various Measure P construction projects, with work and planning underway for all three campuses, Fontana, Chino, Rancho Cucamonga, and the new Ontario campus.
We are excited for the better days that lie ahead.
Have a great summer, Panthers.
Sincerely,
Henry D. Shannon, Ph.D.
INSIDE THIS ISSUE