President's Update
COVERING JUNE/JULY 2020
A Message from Superintendent/
President Shannon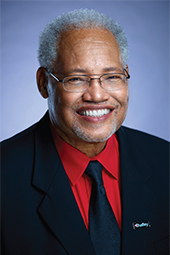 Dear Campus Community,
The 2020-2021 academic year has officially begun and students have started logging on for Zoom classes and meetings with faculty and staff. This semester will likely go down in Chaffey College history as one of the most unique, but now that we have experienced being fully online in spring and summer, we feel much more prepared for this term.
Just 5 percent of Chaffey's courses will be taught in person or in hybrid format for fall. Those classes mainly focus on essential skills and essential career areas and involve labs that cannot be taught remotely. We are monitoring local and state health guidelines so that when we do completely reopen for students, faculty and staff, we will be able to do so safely. Students joining us on campus this fall – along with faculty and staff – will be required to wear face coverings and physically distance while on campus. Staff will work to keep classrooms clean and disinfected in between classes.
The health of our Chaffey College family remains just as important to us as the education of our students.
Despite most of our services and instruction continuing to operate remotely, we have plenty of activities planned for the year, including art exhibitions, theatre productions, social justice webinars and more.
Thank you to all of our Chaffey College students who have chosen to join us this semester. We are honored that you have chosen Chaffey to get the skills you need to transform your life. Our faculty and staff will do their best to assist you along the way.
Sincerely,
Henry D. Shannon, Ph.D.
INSIDE THIS ISSUE