President's Update
COVERING AUGUST 2021
A Message from Superintendent/
President Shannon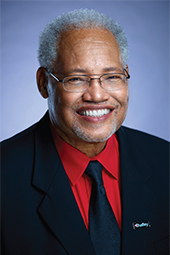 Fall semester has begun with more than 18,000 students starting online and face-to-face classes. And our staff have begun making the transition back to working in our classrooms and offices. It is exciting to see our campuses come back to life after we have been apart for so long.
I am grateful to all of our employees who have helped prepare our three campuses for our slow, safe and sustainable return. To all of our staff and faculty supporting our students in their academic journeys, I thank you as well.
While we are hopeful that the journey back toward normalcy will continue, we need to remain vigilant to keep ourselves and everyone around us safe. You have no doubt read the headlines and seen news reports about rising COVID-19 cases and hospitalizations due to the Delta variant. But we trust that by following the protocols outlined by Cal/OSHA and the CDC, as well as the vaccine mandate recently passed by our Governing Board, we are doing our part to keep everyone safe.
I appreciate all of you for your patience and support in helping to keep our doors open so that all of our students can have the option to learn face-to-face and virtually.
Let's have a great fall semester!
Sincerely,
Henry D. Shannon, Ph.D.
INSIDE THIS ISSUE