President's Update
COVERING JUNE/JULY 2020
A Message from Superintendent/
President Shannon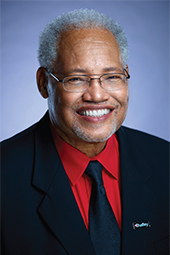 Dear Campus Community,
The last month has been one of great struggles and triumphs for civil rights and equity.
The May 25 death of George Floyd brought even more dismay and unrest on a nation already struggling to cope with COVID-19. The protests and riots brought me back to other moments in history – times when people decided they were fed up with unjust acts by people in power.
We remembered Mr. Floyd and other victims of racial injustice during a virtual vigil that was widely attended by faculty, staff, students, as well as members of the Governing Board.
The Supreme Court delivered a major victory to LGBTQ+ employees on June 15, ruling that they should be protected from job discrimination. At Chaffey College, we support all LBGTQ+ students, faculty and staff, and want them to feel protected not only on our campuses, but in all areas of their lives.
Then on June 18, the Supreme Court ruled against the plan to end DACA (Deferred Action for Childhood Arrivals). While this is also a major victory, we will continue to provide much needed support to our students and their families. We have teamed up with the TODEC Legal Center to provide free immigration legal services and support, either virtually or by phone. Learn more at https://www.chaffey.edu/spops/ccsj.php
We rounded out June with a Juneteenth celebration over Zoom, giving our campus community an opportunity to remember another important point in American history with regard to civil rights.
Whether you are taking classes or enjoying time off, I wish you all a safe and relaxing summer. Fall will be here before we know it, and I know we'll all be energized to take on this new academic year.
Sincerely,
Henry D. Shannon, Ph.D.
INSIDE THIS ISSUE