In 2022, Chaffey College commissioned a report about its identified historic district.
The Chaffey College Historic District is significant under the themes of Education, Suburbanization, and Architecture, with sub-themes of post-war modernism, and campus planning and design. The Chaffey College Historic District is a good example of the effects of economic prosperity in the postwar era, legislation that encouraged higher education through a tiered system of facilities in California, and new attitudes toward learning. The period of significance is 1959 through 1969, beginning in 1959 when the campus was established and most of the major buildings were constructed, according to the Master Plan, and ending in 1969, when the historical development of the college campus was complete.
Master Plan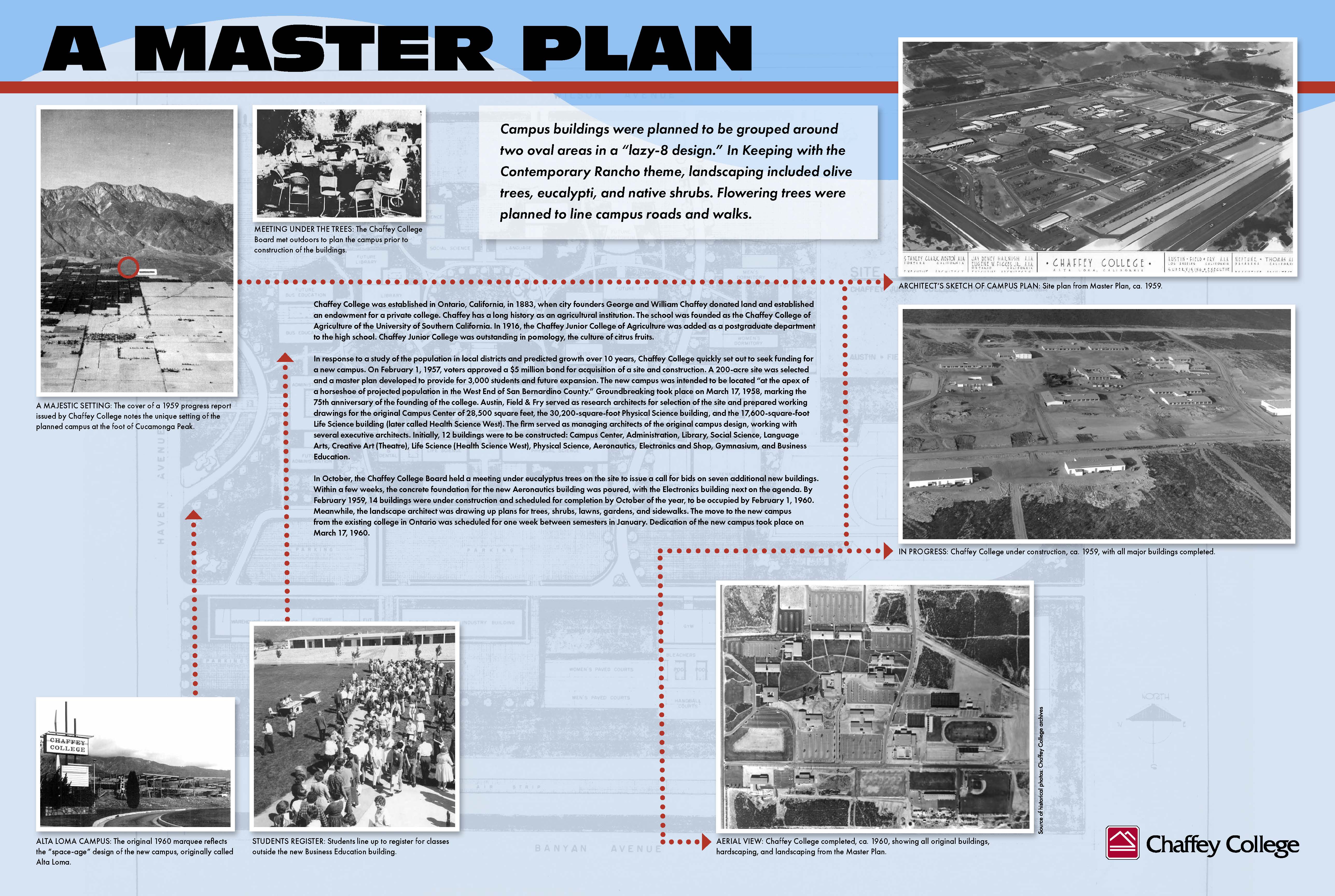 Chaffey College was established in Ontario, California, in 1883, when city founders George and William Chaffey donated land and established an endowment for a private college. Chaffey has a long history as an agricultural institution.
Read more and view photos about the Master Plan...

Architects and Architecture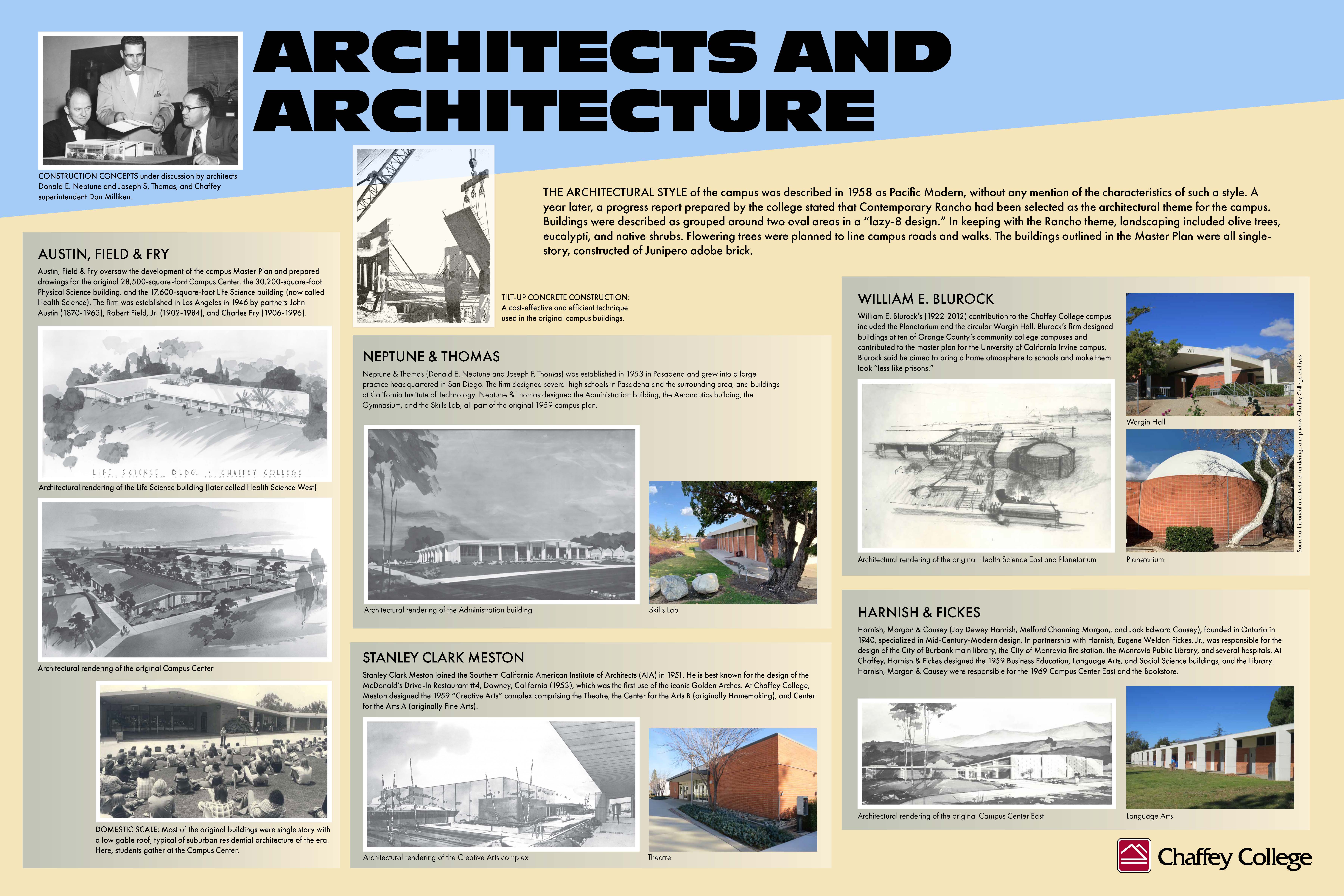 The architectural style of the campus was described in 1958 as Pacific Modern, without any mention of the characteristics of such a style. A year later, a progress report prepared by the college stated that Contemporary Rancho had been selected as the architectural theme for the campus.
Read more and view photos about the Architects and Architecture...
Wargin Hall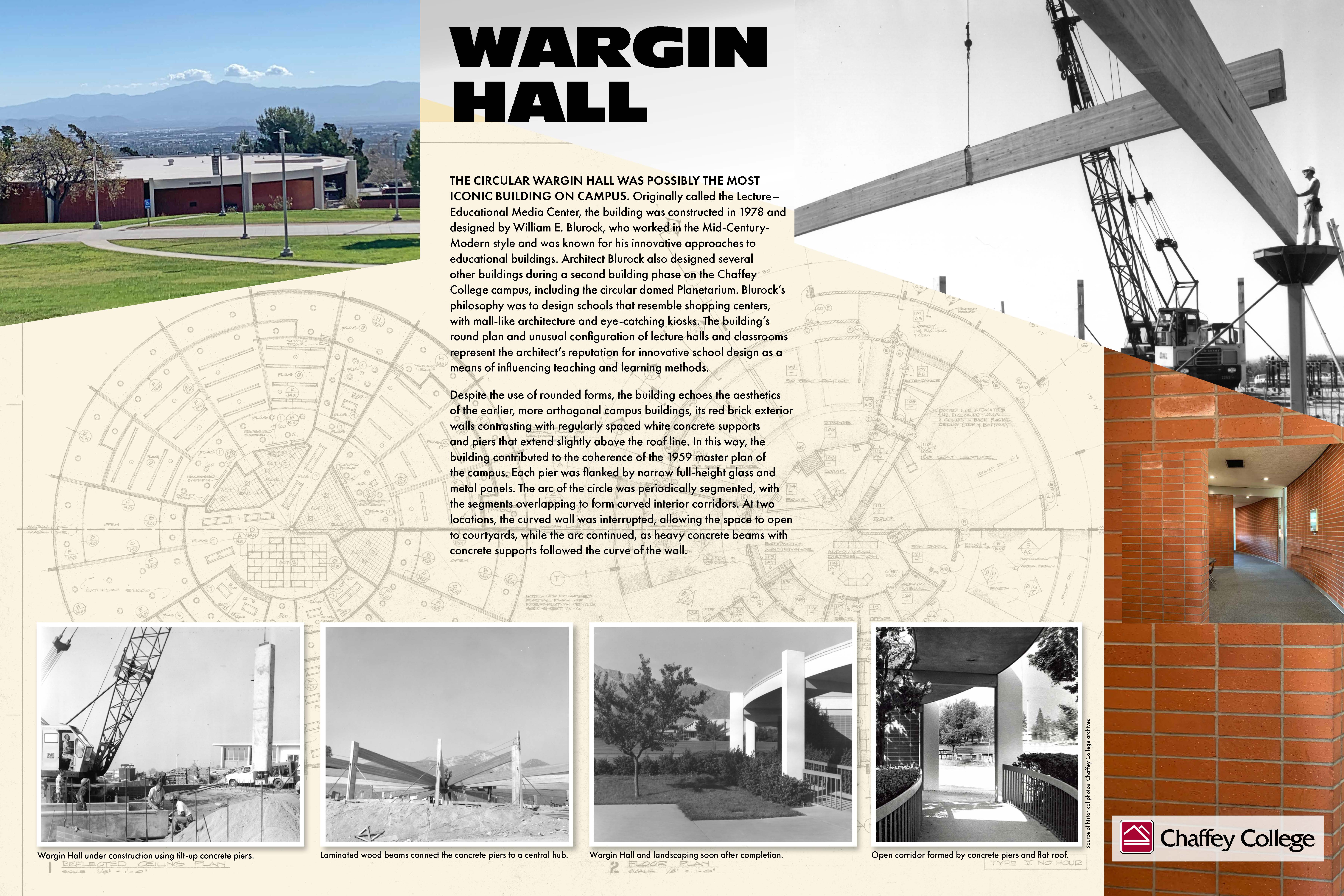 The circular Wargin Hall was possibly the most iconic building on campus. Originally called the Lecture–Educational Media Center, the building was constructed in 1978 and designed by William E. Blurock, who worked in the Mid-Century-Modern style and was known for his innovative approaches to educational buildings.
Read more and view photos about Wargin Hall...
Historic American Buildings Survey Full Reports
Chaffey College Historic District Report
Chaffey College Historic District - Wargin Hall Report