Chaffey College Wargin Hall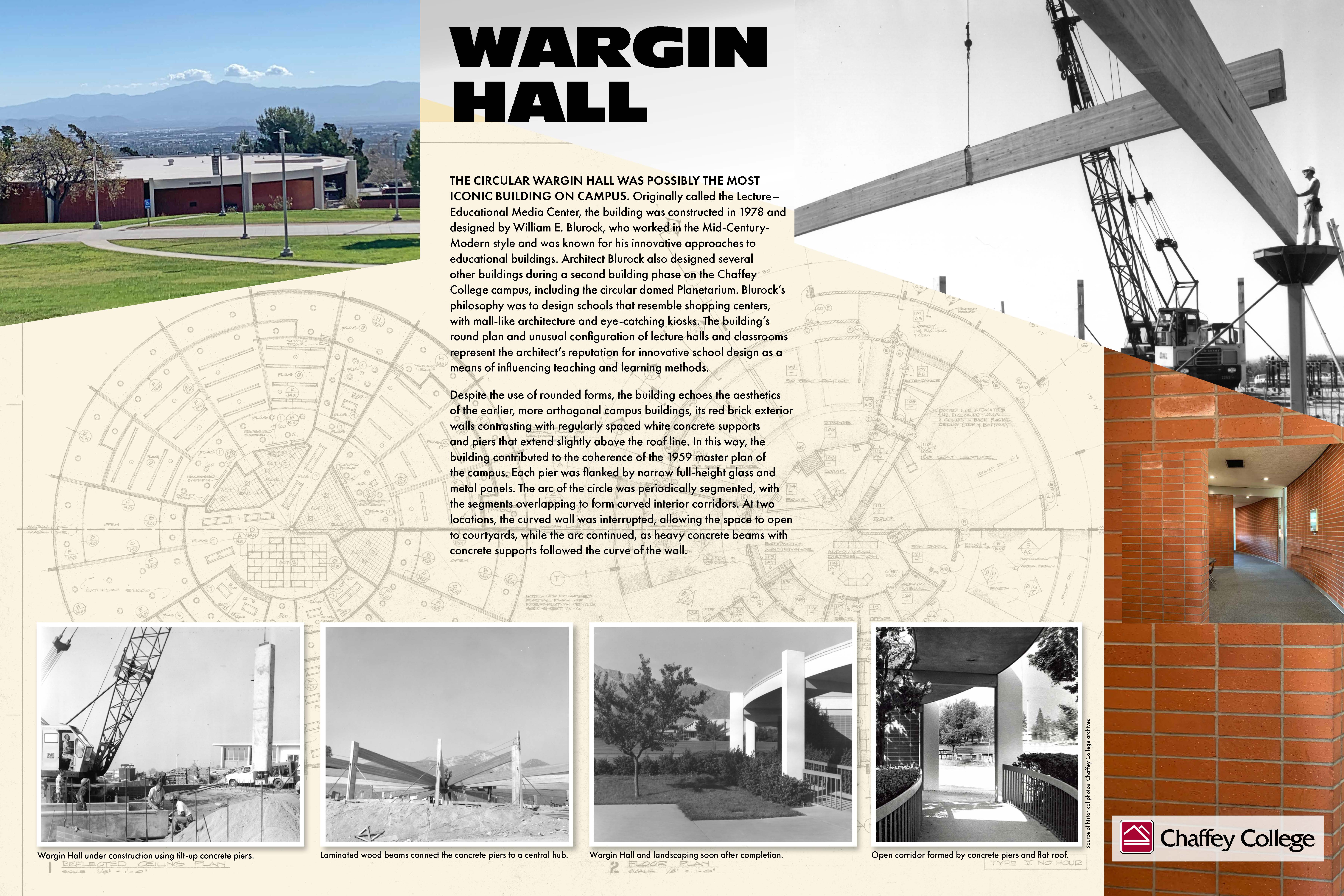 THE CIRCULAR WARGIN HALL WAS POSSIBLY THE MOST ICONIC BUILDING ON CAMPUS. Originally called the Lecture–Educational Media Center, the building was constructed in 1978 and designed by William E. Blurock, who worked in the Mid-Century-Modern style and was known for his innovative approaches to educational buildings. Architect Blurock also designed several other buildings during a second building phase on the Chaffey College campus, including the circular domed Planetarium. Blurock's philosophy was to design schools that resemble shopping centers, with mall-like architecture and eye-catching kiosks. The building's round plan and unusual configuration of lecture halls and classrooms represent the architect's reputation for innovative school design as a means of influencing teaching and learning methods.
Despite the use of rounded forms, the building echoes the aesthetics of the earlier, more orthogonal campus buildings, its red brick exterior walls contrasting with regularly spaced white concrete supports and piers that extend slightly above the roof line. In this way, the building contributed to the coherence of the 1959 master plan of the campus. Each pier was flanked by narrow full-height glass and metal panels. The arc of the circle was periodically segmented, with the segments overlapping to form curved interior corridors. At two locations, the curved wall was interrupted, allowing the space to open to courtyards, while the arc continued, as heavy concrete beams with concrete supports followed the curve of the wall.