About Us

Visit our Home Edition page for the schedule of events links to register, and recordings of past sessions.
The Wignall Museum of Contemporary Art has curated a series of virtual programs, called Home Edition, including conversations and lectures with artists, workshops, tutorials, and other collaborative programs. All programs are free and open to the public. Please join us at the museum, from home!
Due to the ongoing impacts of COVID-19, most of the courses at Chaffey College will continue to be held online during the spring and summer terms. In response, the Wignall Museum of Contemporary Art galleries will also be closed to the public. While we remain closed in 2021, we remain committed to engaging, inspiring, and educating our community through experiences with contemporary art and culture.
@wignallmuseum
#museumfromhome
#wignallmuseumhomeedition
#wignallmuseumofcontemporaryart
#wignallMOCA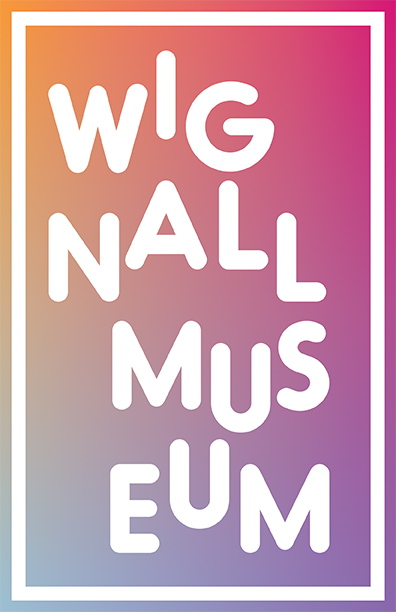 click here for printer-friendly version
Regular Hours
The galleries are open for viewing during exhibitions:
Monday - Thursday: 10 a.m. – 4 p.m.
Saturday: Noon – 4 p.m. (closed during the summer)
The galleries are closed on Fridays, Sundays and holidays.
Please contact the museum staff to inquire about group visits or tours outside our normal hours of operation.
Admission is free. Park in the Omnitrans Parking Lot (R5). Parking permits can be purchased from machines located in the lots. Parking is $4 for all day or $1 for one hour.

Wignall Museum of Contemporary Art
Chaffey College
5885 Haven Avenue Rancho Cucamonga, CA 91737
909-652-6492
wignall.staff@chaffey.edu
Facebook / Instagram / YouTube @wignallmuseum
We want to recognize that we are situated on the Rancho Cucamonga campus of Chaffey College which resides on the traditional and unceded lands of the Tongva people. We offer our respect to the elders both past and present and future. To learn more visit: https://native-land.ca and https://usdac.us/nativeland.
Staff
Director/Curator
Rebecca Trawick
rebecca.trawick@chaffey.edu
909-652-6493
Assistant Curator
Roman Stollenwerk
roman.stollenwerk@chaffey.edu
909-652-6490
Preparator
Andrew Hadle
andrew.hadle@chaffey.edu
909-652-6495
Join Our Email List
If you would like to receive announcements for upcoming exhibitions and programming, please complete and submit this form.
Mission
The Wignall Museum of Contemporary Art is a teaching museum and interdisciplinary art space that fosters direct engagement with works of art through exhibitions, education and community programming.
Vision
The Wignall museum introduces Chaffey College students, faculty, staff and community members to innovative contemporary art objects and ideas. By fostering critical thinking, visual literacy, discourse, and empathy, the museum seeks to enhance the intellectual and cultural life of our community.
Values
The Wignall museum believes in the power of art to generate new ideas, and that art fuels creativity and critical thinking, essential for collaboration and innovation. We acknowledge our responsibility to present works of art and programming that challenge our perceptions about the world, and to engage in work that supports and values cultural equity and inclusion, accessibility, and fair distribution of resources.
Teaching Philosophy
The Wignall museum is a non-collecting institution that features temporary exhibitions of contemporary art and other dynamic programming and public engagements throughout the academic year. The museum inspires hope and success in our students by fostering critical thinking in a space that encourages investigation and innovation. Our exhibitions and programming are developed with our students in mind in order to enhance their academic experience by complementing the college's curricula and broadening their understanding of contemporary art and the ideas they explore. The Museum advances the mission of Chaffey College by contributing to the intellectual and cultural life of the college and providing a dynamic, supportive and engaging environment where our diverse student populations learn and benefit.