About Us

Instagram / Facebook / YouTube
@wignallmuseum
#whatsupatthewig
#wignallmoca
#wignallmuseumhomeedition
#museumfromhome
wignall.staff@chaffey.edu
(SUMMER) MUSEUM VISITOR HOURS
(during exhibitions)
Monday – Thursday: 10am-4pm
The Wignall Museum is closed Friday - Sunday, all campus holidays, and between exhibitions.
We recommend that you preview our current exhibitions to ensure the galleries are open, prior to your visit.
Please contact rebecca.trawick@chaffey.edu to schedule a visit or tour.
---
Admission
The Wignall Museum of Contemporary Art is free and open to the public.
Parking
Park in the Omnitrans Parking Lot (R5) or the North Parking Lot (R4).
*No parking fees are required at this time
---
ACCESSIBILITY & POLICIES
Wheelchairs
The Wignall Museum is wheelchair accessible. Exhibitions are wheelchair accessible unless noted due to nature of installation or work of art on view.
Parking
Accessible parking spaces are located in Parking Lot #4 (Omnitrans lot). Parking Lot #4 is located due east of the Museum. View the map to see ADA accessible pathways to museum.
Entrance
The Wignall Museum has an ADA accessible ramp to the front entrance and galleries. Please request any assistance by calling 909/652-6492 to speak with museum staff.
Restrooms
The Wignall Museum has two gender neutral public restrooms that include accessible features.
Service Animals
The Chaffey College District welcomes service animals (such as guide dogs) on campus. Emotional support animals are not permitted.
Food/Drink
Food and drink are not allowed inside museum galleries. Food and drink are allowed in the museum lobby.
Backpacks and Large Bags
Backpacks and large bags are not allowed inside museum galleries. A secure bag check is available to visitors.
Smoking
The Chaffey College District facilities are smoke-free. Smoking is not allowed.
---
---
Address
Wignall Museum of Contemporary Art
Chaffey College
5885 Haven Avenue Rancho Cucamonga, CA 91737
909-652-6492
We want to recognize that we are situated on the Rancho Cucamonga campus of Chaffey College which resides on the traditional and unceded lands of the Tongva people. We offer our respect to the elders both past and present and future. To learn more visit: https://native-land.ca and https://usdac.us/nativeland.
---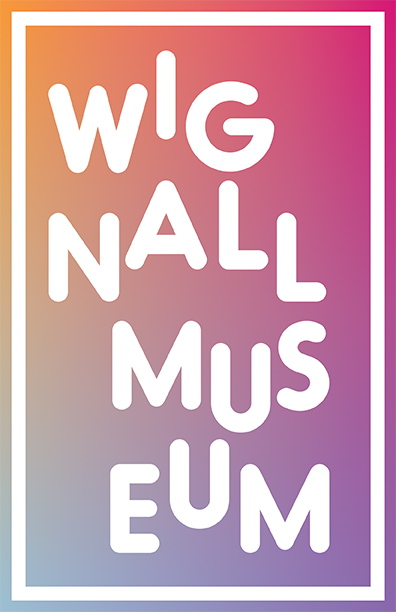 click here for printer-friendly version
click here for printer-friendly poster
---
Join Our Email List
If you would like to receive announcements for upcoming exhibitions and programming, please complete and submit this form.
---
Staff
Director/Curator
Rebecca Trawick
rebecca.trawick@chaffey.edu
909-652-6493
Assistant Curator
Roman Stollenwerk
roman.stollenwerk@chaffey.edu
909-652-6490
Preparator
Andrew Hadle
andrew.hadle@chaffey.edu
909-652-6495
---
Mission
The Wignall Museum of Contemporary Art is a teaching museum and interdisciplinary art space that fosters direct engagement with works of art through exhibitions, collections, education, and community programming.
Vision
The Wignall museum introduces Chaffey College students, faculty, staff and community members to innovative contemporary art objects and ideas. By fostering critical thinking, visual literacy, discourse, and empathy, the museum seeks to enhance the intellectual and cultural life of our community.
Teaching Philosophy
The Wignall Museum is a non-collecting institution that features temporary exhibitions of contemporary art and other dynamic programming and public engagements throughout the academic year. Since 2022, the museum has been overseeing the care and management of the Chaffey College Art Collection.
The museum inspires hope and success in our students by fostering critical thinking in a space that encourages investigation and innovation. Our exhibitions and programming are developed with our students in mind in order to enhance their academic experience by complementing the college's curricula and broadening their understanding of contemporary art and the ideas they explore. The Museum advances the mission of Chaffey College by contributing to the intellectual and cultural life of the college and providing a dynamic, supportive, and engaging environment where our diverse student populations learn and benefit.