Chaffey College Celebrates Pride Month
June 12, 2023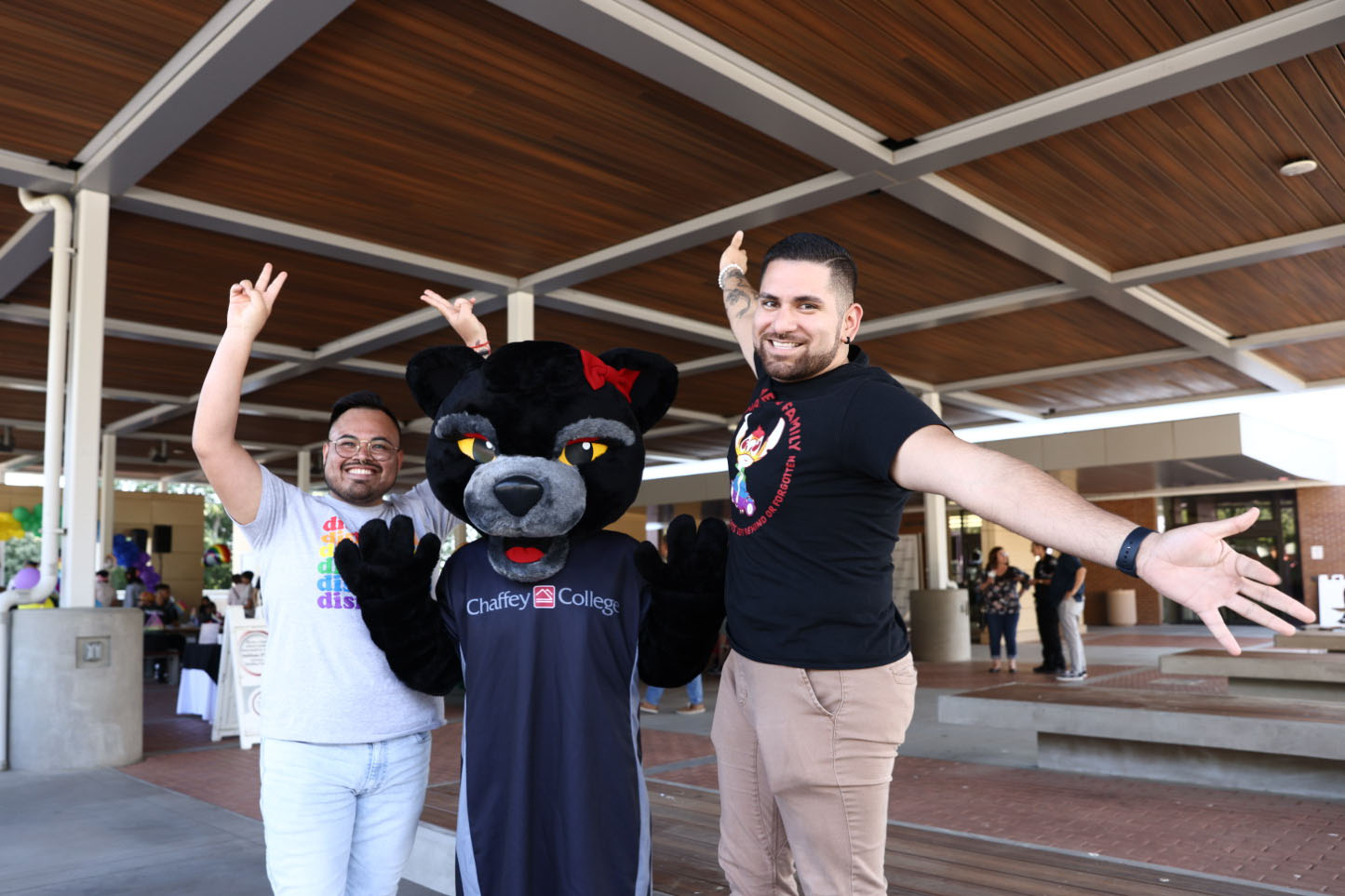 Rainbow flags and balloons swayed in the afternoon breeze as Asunsion and Marcelino Perez embraced. The Fontana couple, along with more than 300 other people, gathered for Chaffey College's inaugural community "Pride Celebration" on June 8, hearing powerful messages of acceptance.
"We are all human and we should be able to celebrate who we are," Asunsion Perez said. "This is where it starts – in community college."
The celebration was originally set to be held off campus at Haven City Market, but had to be moved to campus after the business canceled amid complaints over the event's theme. Chaffey College stayed on schedule for the celebration and saw a gathering twice the size expected.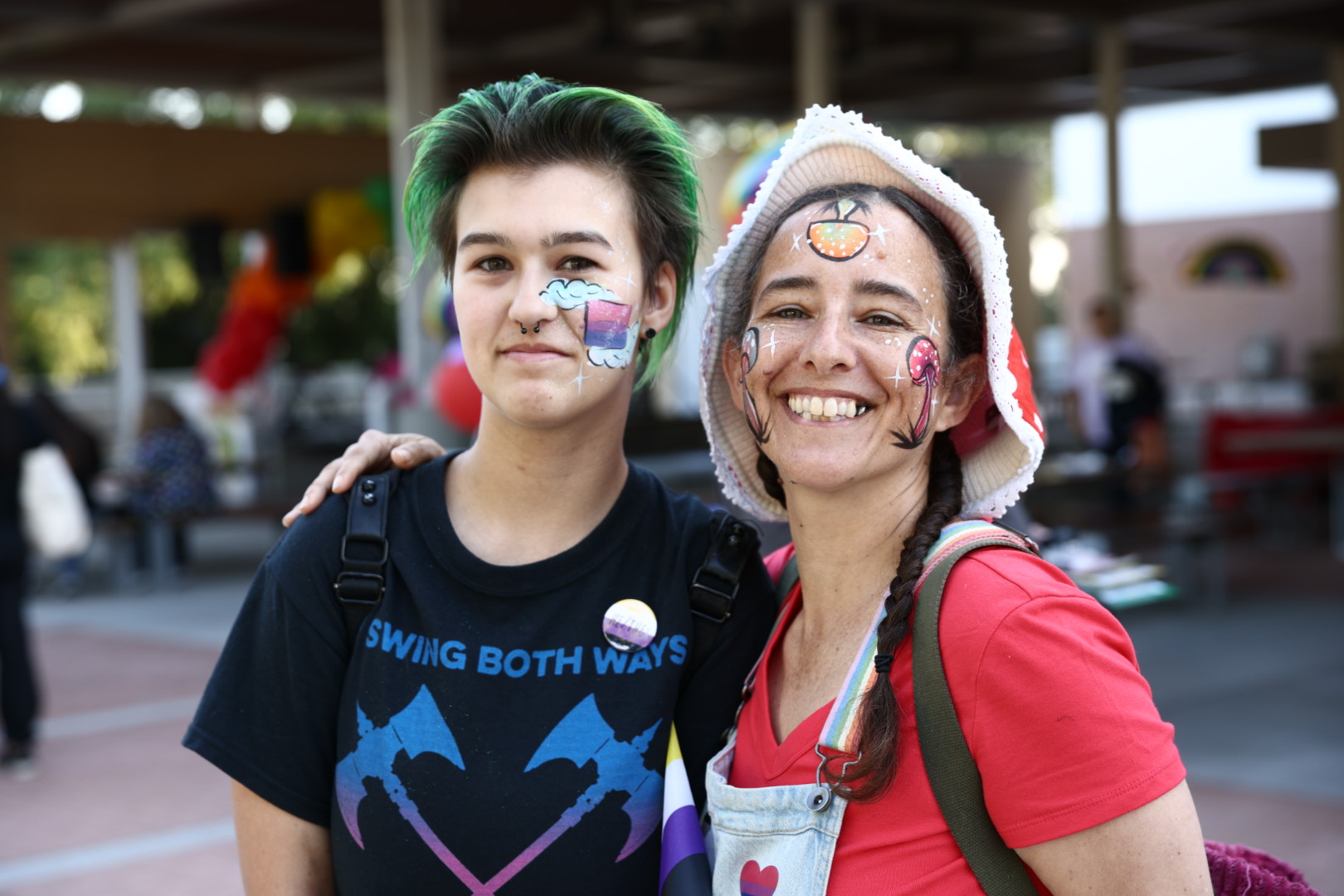 "I'm glad that Chaffey stepped up and still decided to have it," said David Rodriguez of Rancho Cucamonga. "It's great to go somewhere where I can feel safe and celebrate pride."
Pride Month, held in June, is celebrated to honor the 1969 Stonewall Uprising - a catalyst for the gay rights movement.
Drag artist "Bubblegum" – a Chaffey College alumnus - served as emcee for the event, which also included a resource fair, arts and crafts, music, dancing, games and free food. Community groups - including the Pomona Pride Center, TruEvolution and Cal Poly Pomona Pride Student Identity Development and Education - provided information and giveaways to visitors. Various Chaffey departments also set up booths for the event.
Jaden Langston, president of Chaffey's Lavender Coalition, told the gathering that her goal as leader of the LGBTQIA+ student club was to ensure that anyone who steps on Chaffey's campus will have a safe space.
"Through these times, when the world is driving backward to take us down, we need to remember the power of our voices," she said. "It is our right, our choice, to love who we want. It is our right, our choice to identify as who we want to be."
For some families, it was not only a chance to celebrate Pride, but also to give children a glimpse of college life.
That's what Chaffey Professor of Biology Louisa Villeneuve and her wife, Anna, wanted for their twins, Jacob and Madeline.
"I thought it was important for them to see what college is like, and explore and see what's on campus," Villeneuve said.
The Glendora couple experienced very different atmospheres when they were in college. Anna Villeneuve, who went to college in Northern California, felt support through her school's "Gay Straight Alliance" club. But for Louisa Villeneuve, who went to school in Tennessee, she did not have that option.
They say it's important for people to step up and show support for the community, whether you're a member or an ally.
"This is a time for identity in our nation," Louisa Villeneuve said.