More Than 2,500 Chaffey College Students Graduate
May 19, 2023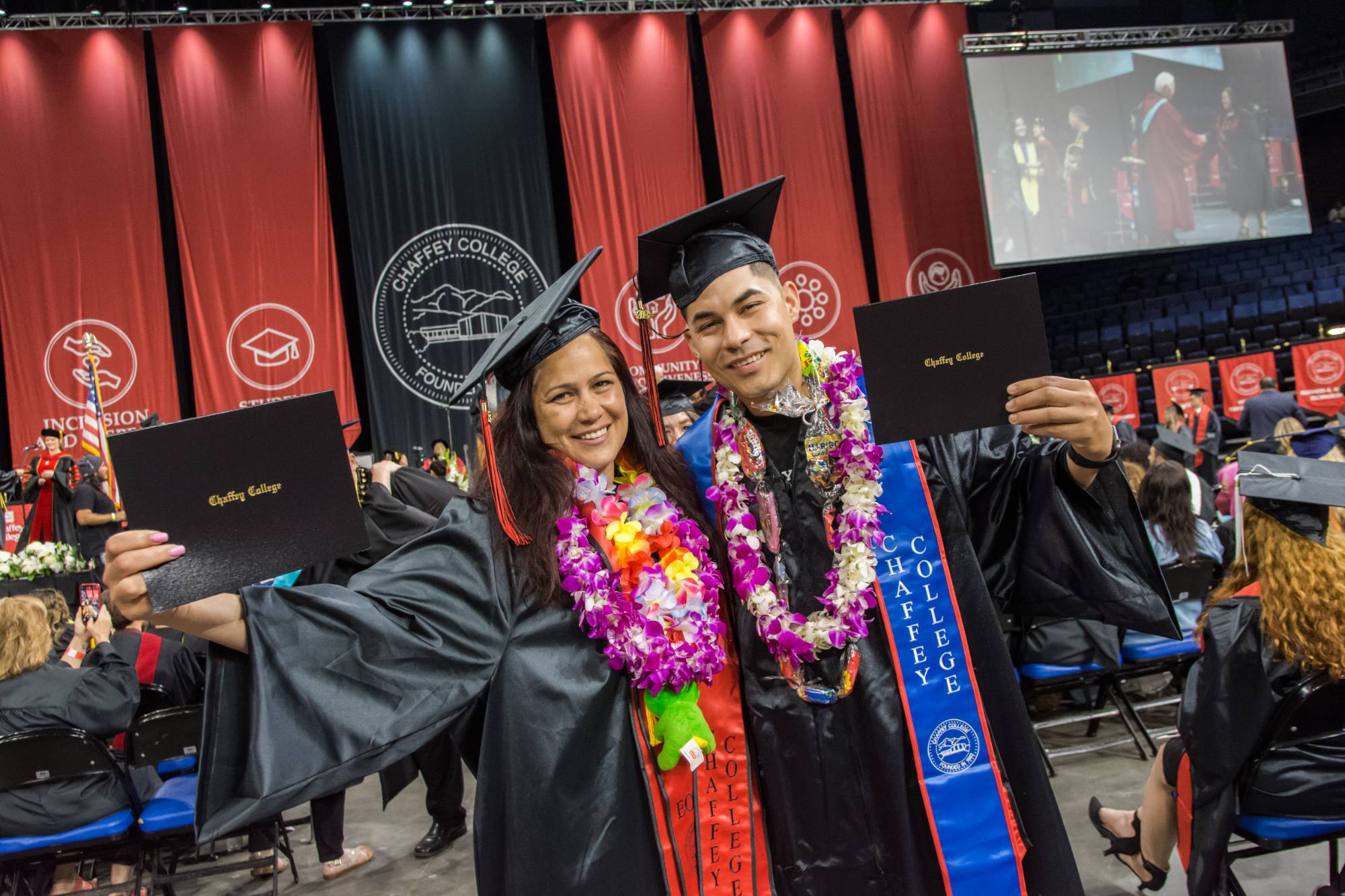 Nearly 10,000 people including graduates, family members and friends filled Toyota Arena in Ontario on Thursday for the 2023 Chaffey College Commencement ceremony, marking the completion of academic programs for 2,500 students.
Chaffey College's class of 2023 earned about 4,000 degrees and certificates. The class includes 17 valedictorians and more than 15 high school students graduating from Chaffey through the dual enrollment program.
"When you graduate from Chaffey College, you carry with you a legacy of excellence that is recognized throughout the Inland Empire, throughout California and throughout the nation," said Chaffey College Superintendent/President Henry D. Shannon. "Take pride in being a part of that legacy."
Dr. Theresa Price, founder and CEO of the National College Resources Foundation and the Black College Expo, served as keynote speaker for the event. She spoke of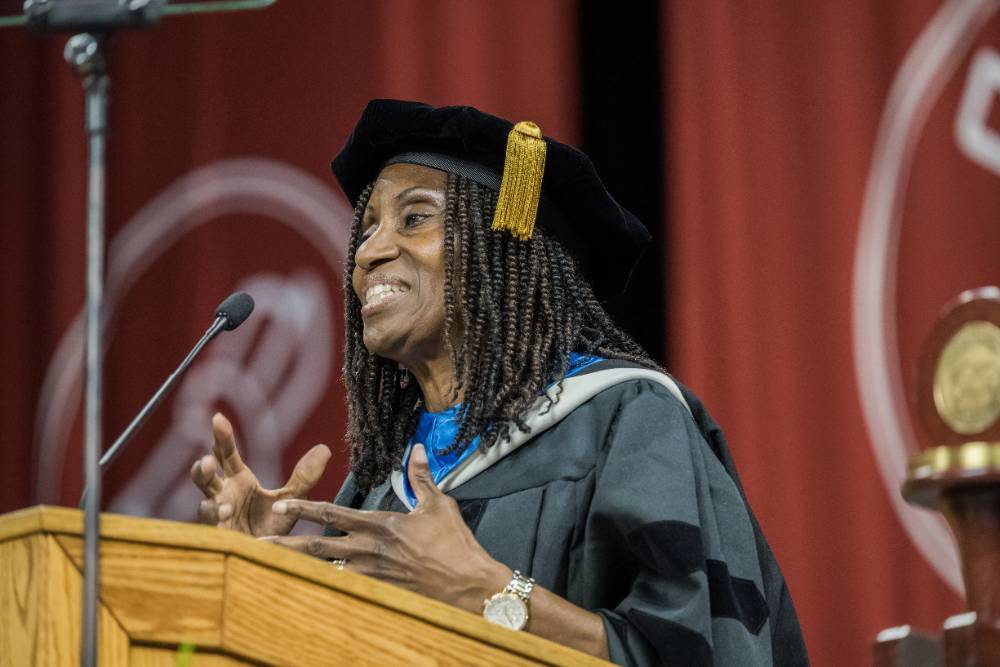 the challenges of growing up in Compton, surviving cancer and finding her purpose in serving others. She urged graduates to ask themselves how they want to be remembered when they're gone.
"You are creating your legacy. You are writing your history right now," Price said. "What are the history books going to say about you?"
The class of 2023's cumulative GPA was 3.21, a slight increase from 2022. The oldest graduate is 73-year-old, while the youngest is 15.
Chaffey's student speaker Eunice Guerrero, a hospitality management major from Chino, shared her story about dropping out of college at 18-years-old and returning 21 years later to pursue her dream of running a corporate event company.
"My parents may not have been able to teach me about books and colleges. But they did teach something books never could. They taught me to have pride and a strong work ethic," she said.
Guerrero is transferring to Cal Poly Pomona to pursue a bachelor's degree in hospitality management.