More than 2,000 Gather for Orientation Day
September 12, 2022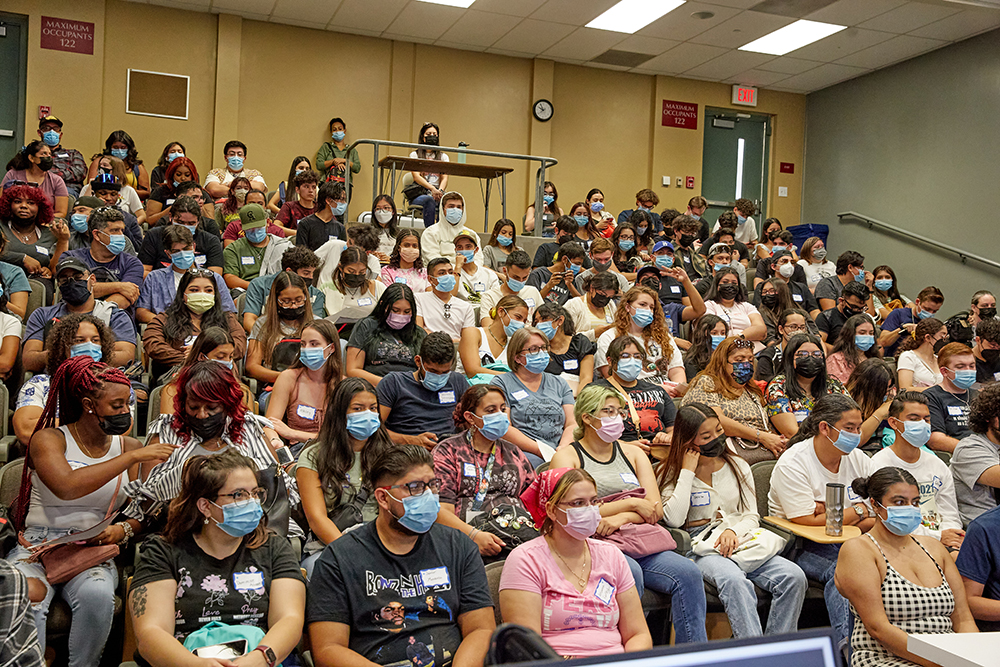 When Andrea Baerenwald graduated from Alta Loma High School in May, she chose Chaffey College as her next stop to help narrow down a career path. She decided to kick off her new chapter by attending Chaffey's "Orientation Day" at the Rancho Cucamonga campus Aug. 12.
"When you move to a new school or start college, you feel nervous," Baerenwald said. "But I am excited and ready to see what's next."
She was one of more than 2,000 students and family members who attended virtual and in-person "Orientation Day" events, which included campus tours, food and music at all three campuses.
Chaffey College Superintendent/President Henry D. Shannon told students that the campus community wants all of them to achieve their academic goals.
"We have all kinds of programs here to help you be successful," he said. "We're here to be your support system."
International student Kian Fekri came to Chaffey from Toronto, hoping to start on a path toward a mechanical engineering career. He eventually plans to transfer to Cal Poly Pomona. His father, Arash, came with him to Chaffey to get a glimpse of the campus.
"It's nice – a good environment," Kian Fekri said. "I came here to learn more about the college itself."
Maggie Silsbee brought her niece, Emma Balutansky, to the Rancho Cucamonga event. Balutansky has decided to major in kinesiology.
"I went to school here, my son went to school here and we've been in the community for 45 years," Silsbee said.