140th Anniversary Celebration Draws 900
March 21, 2023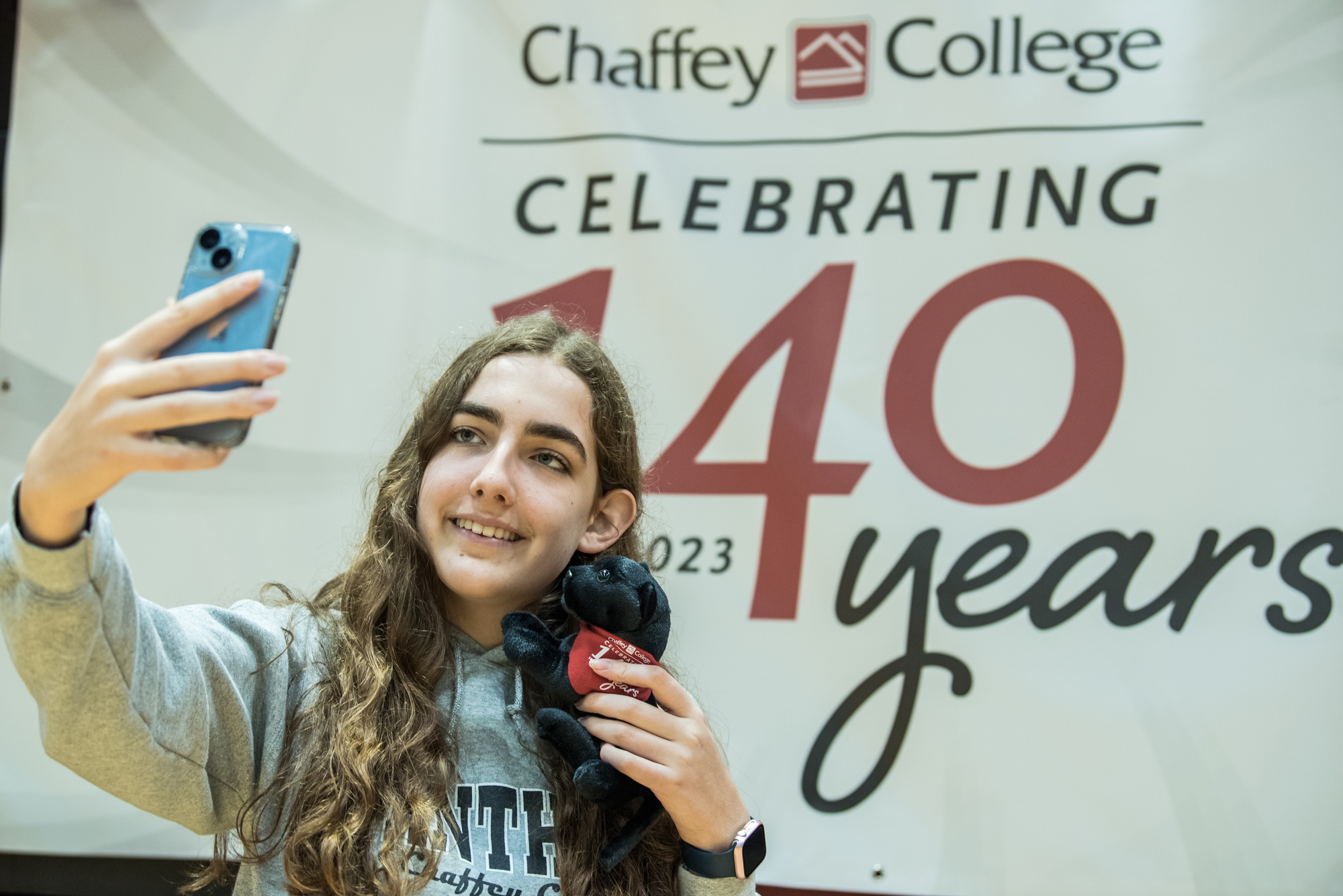 Around 900 Inland Empire residents gathered for an afternoon of food, music, games and giveaways at Chaffey College's 140th anniversary celebration on March 11.
Chaffey displayed historic images of the college, provided tours of the campus and gave away prizes during a Chaffey history trivia game. Two more celebrations were held at the Chino and Fontana campuses in March.
"When you look around our area and see all these signs that say Chaffey, it's because of two Canadian brothers who had a vision to establish Chaffey College," said Chaffey College Superintendent/President Henry Shannon. "We consider ourselves one of the oldest community colleges, if not the oldest, in the state of California. Given our history, I consider Chaffey to be the jewel of the Inland Empire."
Assembly Majority Leader Eloise Gómez Reyes praised Chaffey for continuing to serve its students throughout the pandemic. She also credited community college education with giving her a solid foundation for her own success.
"I just can't believe it's the 140th anniversary for all of you," Reyes said. "Happy birthday!"
In addition to informational booths for various Chaffey departments, visitors also had the chance to see demonstrations of robotic equipment from the Industrial Technical Learning Center, as well as a display of electric vehicles from the automotive technology program.
Fontana resident Carlos Nava, whose son Dalan attends Chaffey, says he is proud to have two sons pursuing a college education. He was impressed with Chaffey's anniversary event.
"They really care for students," Nava said. "A lot of colleges don't do this."
English major Nicole Bell brought her sister, Nina, to the celebration to give her a glimpse of college life.
"I haven't decided yet on a college, but I think I want to start here," Nina Bell said.
Shannon highlighted Chaffey's impact on the region and the country, saying that hundreds of thousands of alumni serve as doctors, lawyers, teachers and in other professions across the country and in the region.
"We want to thank you for being here and being a part of this celebration," Shannon said.