Chaffey Top Ranked for Enrolling, Granting Degrees to Hispanic Students
October 15, 2021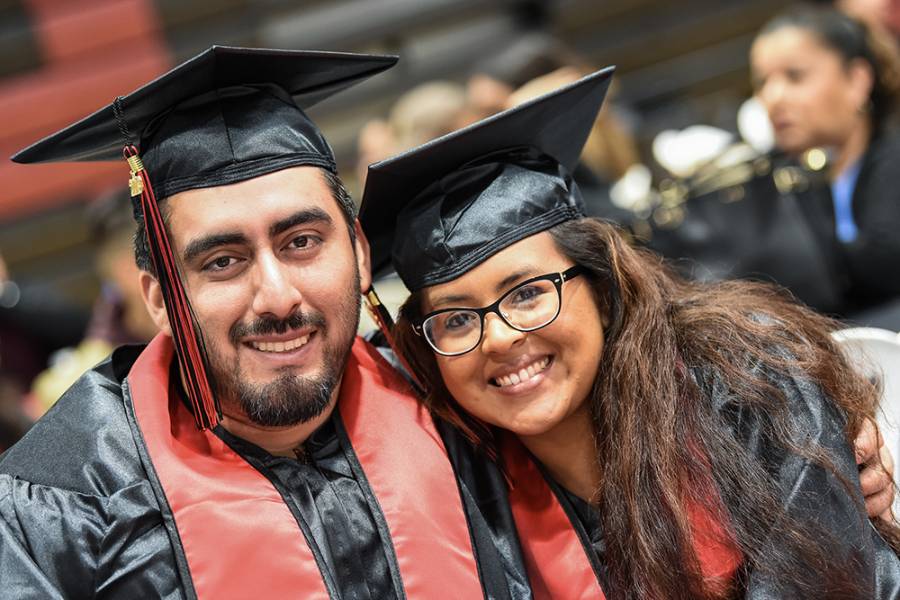 Hispanic Outlook on Education has ranked Chaffey College the No. 4 California community college to grant associate's degrees to Hispanic students and the state's No. 5 college in Hispanic enrollment.
The magazine ranked 100 colleges throughout the nation based on degrees granted at community colleges in 2019-2020 and total enrollment of Hispanic students the same year. The rankings were included in the magazine's "Top Colleges and Universities for Hispanics" edition, released Oct. 12.
"As a Hispanic Serving Institution with a diverse student body, we are committed to transforming the lives of all of our students through education. It is an honor to receive recognition for the work we do to help our students succeed," said Chaffey College Superintendent/President Henry Shannon.
Chaffey College placed No. 11 nationally for the number of Hispanic students receiving associate's degrees. Of the roughly 4,000 degrees awarded in the 2019-2020 academic year, 63 percent of those awards went to students identifying as Hispanic.
Chaffey ranked No. 8 nationally out of 100 community colleges for the number of Hispanic students enrolled at Chaffey. Out of about 30,000 students enrolled, 63 percent are Hispanic.