Henry Shannon Receives SB County Distinguished Service Award
May 20, 2022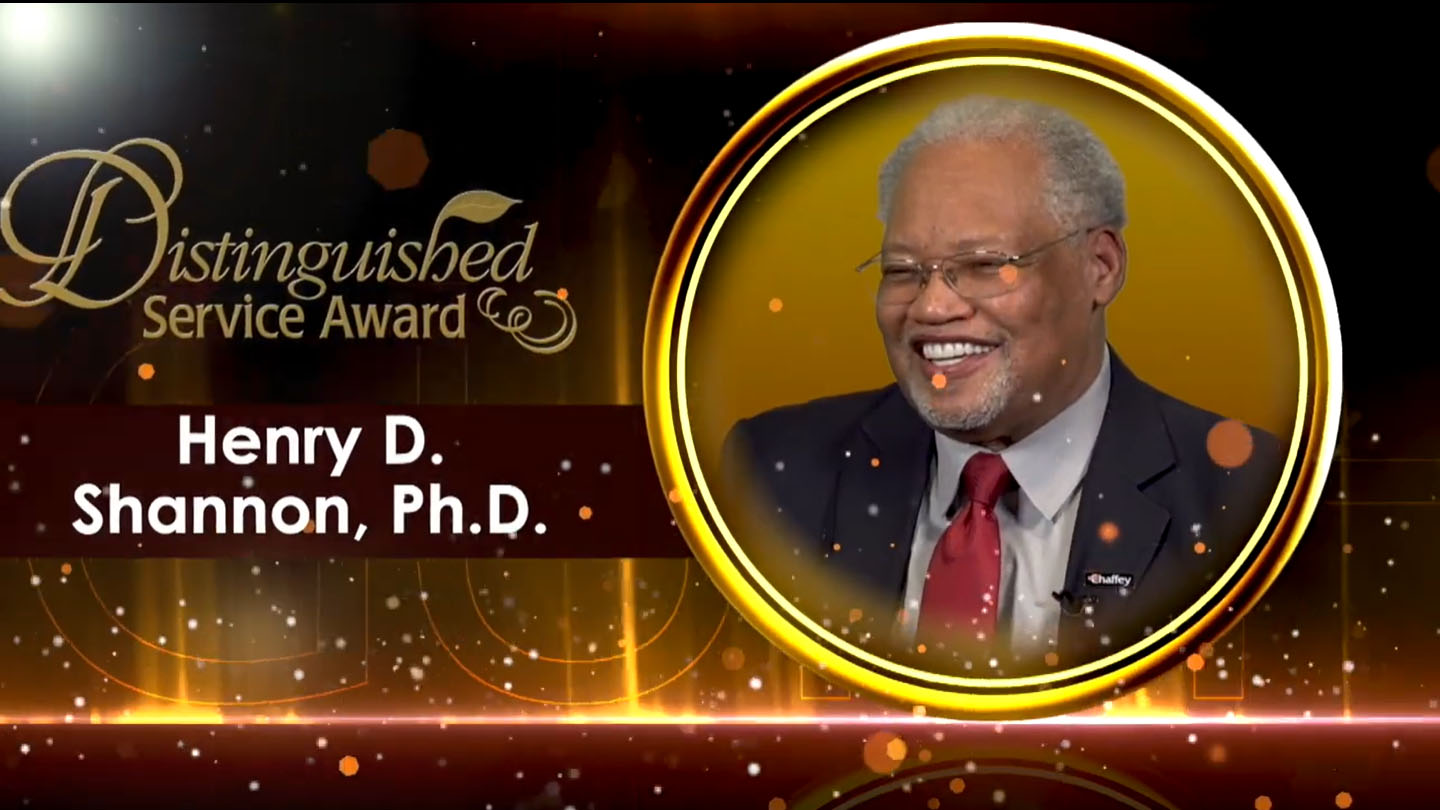 The San Bernardino County Superintendent of Schools honored Chaffey College Superintendent/President Henry Shannon with the "Distinguished Service Award" during a virtual ceremony on April 28.
Recipients chosen for the award display exceptional leadership and make significant contributions to public education in the county, achieving positive, ongoing impact on the region.
"We chose to nominate Dr. Shannon for this honor because he is so deserving," said Alisha Rosas, associate superintendent of student services and strategic communications. "He has served at Chaffey College since 2007 and as the president/superintendent he has done a phenomenal job. Our graduation rates have increased, our transfer rates have increased. We have made significant strides under his leadership."
Shannon credited public education with helping him achieve success in his own life. Like many of the students Chaffey serves, Shannon said he was the first in his family to go to college and faced financial barriers during his academic journey.
Shannon, a proponent of equity initiatives, was recognized for his support of programs such as Panther Care and the Center for Culture and Social Justice. Both programs benefit underserved student populations.
"Socioeconomic status to me should not define a person," Shannon said. "A person should be defined by their intellect, their ability to succeed, their ability to put things together and understand for themselves," Shannon said.
The event, sponsored by San Bernardino County Superintendent of Schools and the San Bernardino County School Boards Association, also gave the "Distinguished Service Award" to Adrienne Shepherd-Myles of the Career Technical Education Desert/Mountain Special Education Local Plan Area (SELPA). Numerous organizations and people received the "Education Medal of Honor" including the Fontana Mayor's Education Coalition, Millionaire Mind Kids and Toyota Motor North America.