Chaffey Celebrates Women in Athletics with Title IX Anniversary
June 30, 2022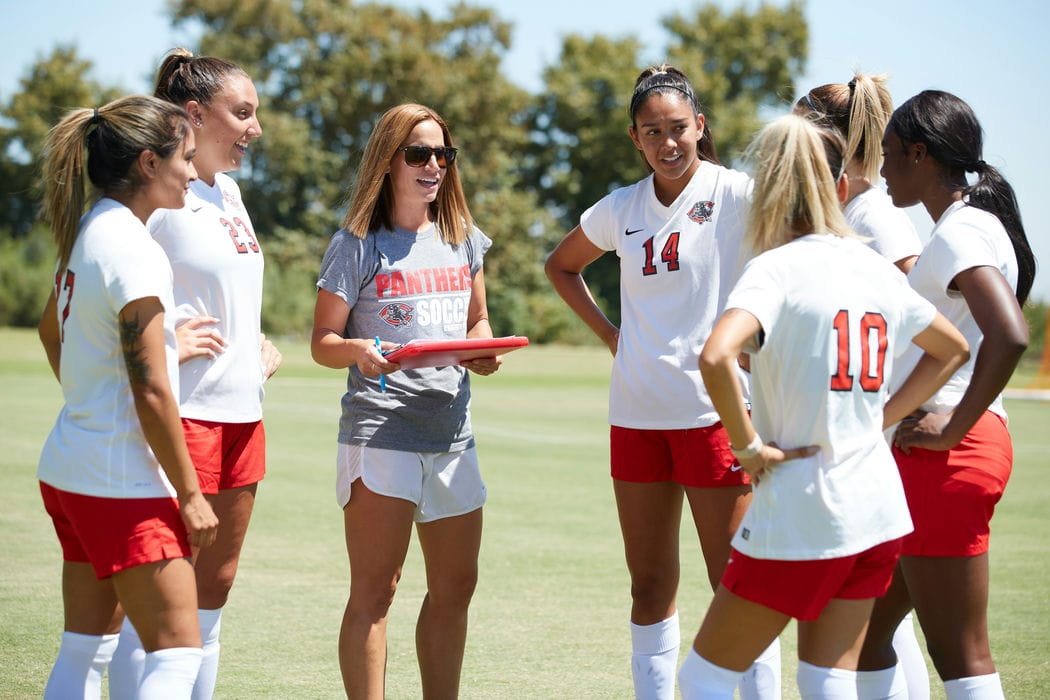 Timi Brown remains grateful to this day for the long drives her parents made to get her to travel basketball games. And even more, she appreciates being able to compete in high school sports at all.
Had she been born a little more than a decade earlier, that opportunity may not have been available.
Brown and other female athletes have been able to play competitive sports in the U.S. since 1972 under a federal law called Title IX.
"I'm so grateful to my parents who got me involved in organized sports because I know that I would not be an athletic director today if it weren't for sports," Brown said.
Women's participation in National Collegiate Athletic Association (NCAA) sports has increased by nearly 30 percent since the passage of Title IX, a civil rights law that prohibits sex-based discrimination in any school that receives federal funding. Chaffey College plans to celebrate the 50th anniversary of the law with a series of panel discussions, guest speakers, movie screenings and athletic events throughout the next year.
Grace Cooper, Chaffey head women's soccer coach, has been playing competitive soccer since high school. But that did not initially seem normal for her parents, who are Italian immigrants.
"Being a female playing a collegiate sport was brand new to them," Cooper said. "In Italy, girls or women didn't play. For me, Title IX is something that afforded me that opportunity and also changed the view of my family."
Kinesiology major Angely Gutierrez, a member of the women's soccer team, says she and her family have seen the value of playing college sports.
"My grandpa said soccer has already paid off for me," she said. "It's been something that has always kept me on track. It's always been my motivation to do well in school."
Despite the progress made by Title IX, groups such as the Women's Sports Foundation say there is still room for improvement. Women comprise about 60 percent of college enrollees across the country , but only about 44 percent have access to college sport opportunities and just 14 percent are women of color, according to the foundation.
Kayleen Morales, also a member of the soccer team, credits athletics with helping her push past numerous adversities. But even with Title IX in place, she saw equity issues while playing soccer in high school.
"Our high school uniforms were actually the boy's old uniforms passed on to us from many years ago," she said.
Cooper would like to see opportunities expand for women in college athletics, including opportunities for more women to coach women's teams.
"If we can just continue to have women in these positions, that will help with enrollment and recruiting of these young ladies to come play and compete," she said.
When Brown was hired by Chaffey in 2019, she was one of just five female athletic administrators across the state working in community colleges. That's a reminder of how far athletics have to go, she said.
"I think it's important for young women in college, high school and even junior high to see people like them who can serve as their mentors," Brown said.