Chaffey College Convocation Draws 400
August 12, 2021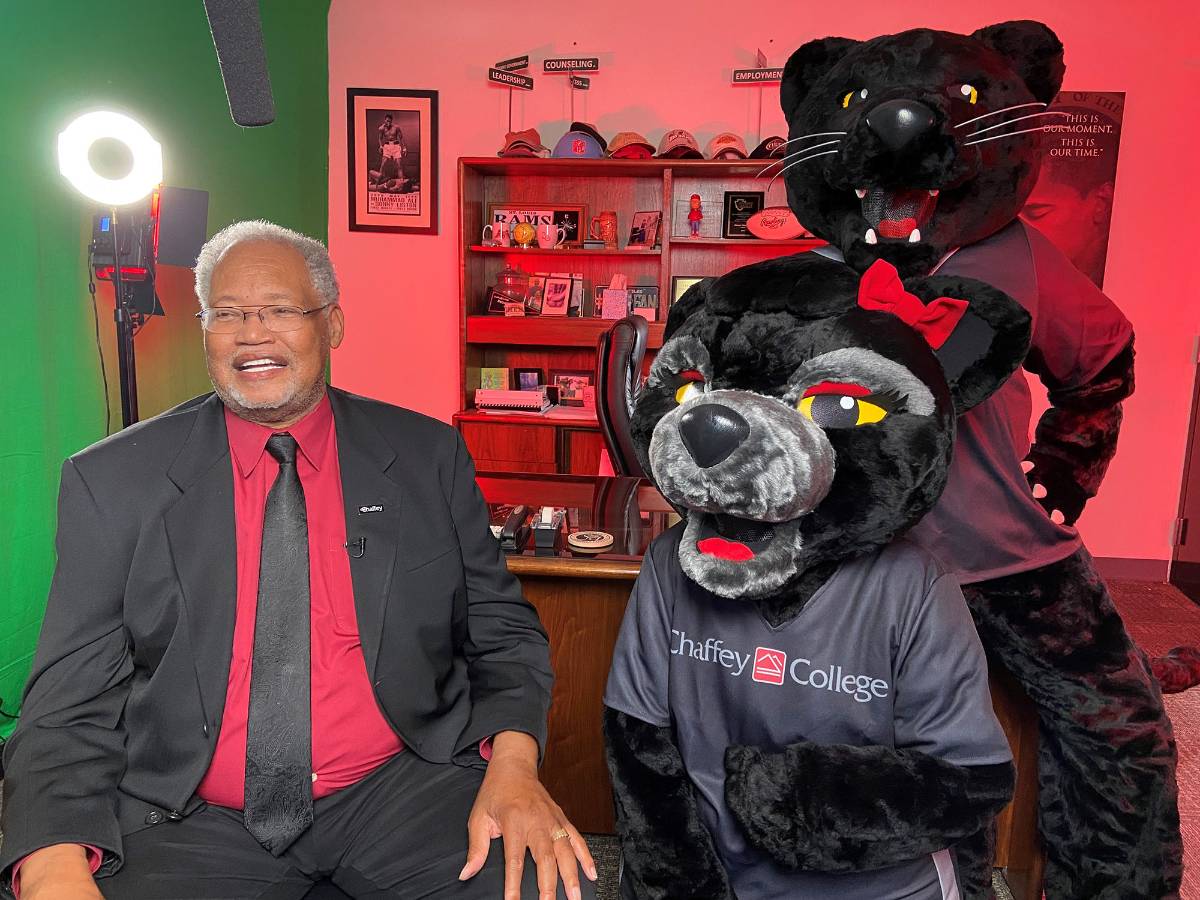 Hundreds of Chaffey College faculty and staff kicked off the 2021-2022 academic year with fall Convocation and FLEX, hearing messages of hope for the future and ways to better serve Chaffey College students.
Chaffey College Superintendent/President Henry Shannon said that with the state resuming in-person instruction at K-12 districts, on-site dining at restaurants and amusement parks reopening, Chaffey also needs to adapt to the changes.
"We must do this because our students are waiting for us to open our doors," Shannon said. "I cannot tell you how many times I have found students on campus wandering, looking for someone – anyone to help them," he said.
Professor and Academic Senate President Neil Watkins told faculty that many students consider Chaffey a haven, and they need everyone's support.
"As you've done in the past, open doors for them, be on the same team as them, learn their names, how to pronounce them, learn their pronouns and learn their stories," he said.
Keynote speaker Dr. Gina Ann Garcia, a researcher in equity and justice in higher education, spoke about how Chaffey can better serve its students in her presentation "Transforming Hispanic-Serving Institutions for Equity, Justice and Liberation."
"We as institutions have to shift, not the students," she said. "So how do we shift so that our students feel like they do belong, rather than forcing students to belong in a place that wasn't designed for them?"
She encouraged Chaffey to create a mission with the college's HSI status in mind, and take an "identity model" approach by determining what kind of HSI Chaffey would like to be.
"If you are accessing federal dollars to do HSI work and a majority of your population is Hispanic and are students of color, then why not put it into the mission?" Garcia said.
The traditional "Puck Award" and the new "Panther Pride Award" were also announced during Convocation.
Puck Awards winners are:
Classified: Olympia Olaluwoye
Faculty: Melissa Sakoonphong
Team: Adult education pathways
Panther Pride Award winners are:
Classified: Lindy Mercante
Faculty: Sherm Taylor
Administration: Troy Ament and Matt Morin