140th Anniversary Message
Message from Superintendent/President Henry D. Shannon, Ph.D.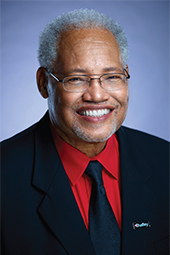 When brothers William and George Chaffey came to the Inland Empire in the late 1800s, they would eventually develop much of Southern California, including areas known today as Etiwanda, Ontario and Upland. Part of their vision included the creation of a college, so in 1883 the Chaffey College of Agriculture was born.
Much has changed for the region and Chaffey College since then, but we remain proud of our roots. Innovation and the spirit of entrepreneurialism drove the Chaffey brothers to build the communities they envisioned. And those same qualities serve as our driving force today, in the classroom and in the community.
Today we serve about 28,000 students per year and have alumni all over the world. Chaffey's three campuses continue to grow thanks to the generosity of our taxpayers through Measure L in 2002 and Measure P in 2018, as well as millions in gifts from community partners.
As we celebrate our 140th year, we hope to carry on our mission of improving lives through education for 140 more years. Thank you for joining us on this momentous occasion.
Sincerely,
Henry D. Shannon, Ph.D.
Superintendent/President