For Current Students
All F-1 international students must follow immigration regulations as outlined by the US government in order to maintain international student status. Students can use information on the website below to learn about the process and rules for studying as an international student.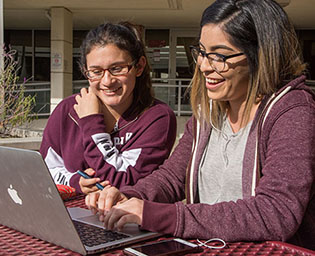 Questions about your F-1 student status? Please contact our Designated School Official (DSO):
Saba Kazmi
Coordinator of International Student Services
saba.kazmi@chaffey.edu
909-652-6193
On-Campus Jobs
Although F-1 students have on-campus employment privilege, on-campus jobs are usually limited for international students. Check the Career Center website for possible opportunities: Chaffey College Career Center.
Basic Guidelines:
You must maintain valid F-1 status
You can work up to 20 hours per week while school is in session
International students are not eligible for "Federal Work-Study" jobs. These are only available to US citizens and Permanent Residents.

Please note working without proper authorization is a serious violation of F-1 student status, and all students should consult with the International Student Center with any concerns.