Chaffey to Build $2.9-Million Welding Facility at InTech
August 19, 2021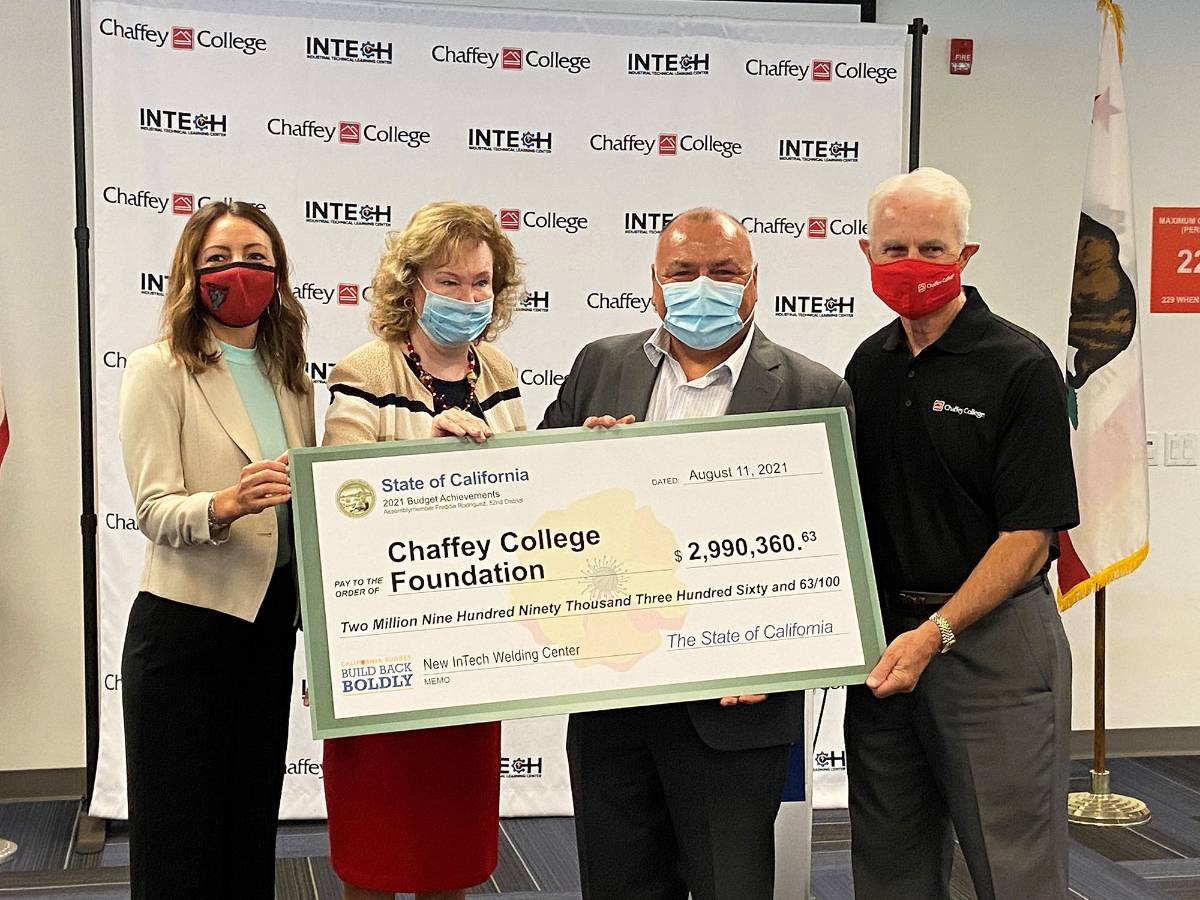 The days of Chaffey College welding students learning their trade outside in a parking lot at the Industrial Technical Learning Center (InTech) in Fontana will soon be over.
Assemblyman Freddie Rodriguez – with the help of Assembly Majority Leader Eloise Gómez Reyes, Senator Connie Leyva and San Bernardino County Supervisor Janice Rutherford – has secured $2.9 million in state funding to build a new welding center at InTech.
Dignitaries, educators and students gathered at the InTech Center on Aug. 11 for a check presentation. The state will award the funds to the Chaffey College Foundation.
"It's essential that we invest in good jobs and trades right here in the Inland Empire," Rodriguez said.
Lisa Bailey, associate superintendent of business and economic development, said the state-of-the-art facility will serve students for years to come.
"The new welding lab will have 16 bays for students, a learning classroom area, extensive safety measures for indoor welding, as well as the ability to teach during inclement weather – a real big difference for our students," Bailey said.
It's a much-needed project because welding is considered one of the fastest-growing occupations in the region. The Centers of Excellence estimated more than 20,000 job openings would be created between 2017 and 2022, but there currently is a shortage of certified workers in the Inland Empire.
Rodriguez considers it essential to invest in good jobs and trades in the region.
"Jobs for graduates will provide for their families and deliver the quality of life that all of these residents deserve," he said.