Chaffey Announces Metta World Peace as 2022 Commencement Speaker
May 10, 2022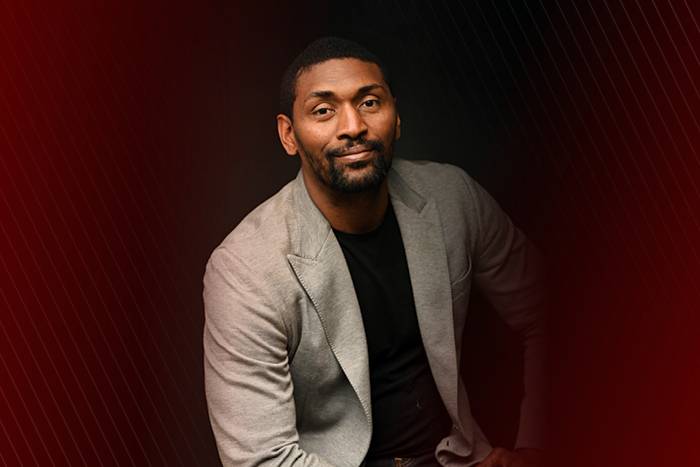 Former NBA Champion Metta World Peace will be Chaffey College's commencement speaker at its 105th commencement ceremony on May 19, 2022 at 4 p.m. at the Toyota Arena.
"We are thrilled to have NBA superstar Metta World Peace deliver our keynote at our 105th commencement ceremony," said Superintendent/President Henry Shannon. "Not only has he made a name for himself in basketball history, he continues to inspire generations today through his advocacy for mental health and education. As May is Mental Health Awareness Month, we look forward to hearing him speak."
Revered internationally for his illustrious basketball career, which included playing for the Chicago Bulls, Sacramento Kings and the Los Angeles Lakers, World Peace was named an NBA All Star and won the Defensive Player of the Year award in 2004. In 2010 he won the NBA championship with the Lakers and is credited with breaking Michael Jordan's record for being the only man with 271 steals in his first two seasons in the NBA.
Born Ronald William Artest Jr. in Queensbridge, New York, World Peace changed his name to Metta World Peace in 2011 as a way to promote dialogue over physical violence.
A vocal and prominent mental health advocate, World Peace has participated in numerous mental health awareness campaigns in partnership with such organizations as LA County Department of Mental Health, the New York City Department of Health and Mental Hygiene, as well as the National Alliance on Mental Illness.
In 2010, World Peace worked alongside Congresswoman Grace Napolitano to launch "The Mental Health in Schools Act" by participating in a mental health training program and visiting schools to raise awareness on mental health issues.
World Peace is the co-founder of XvsXsports project, a basketball community dedicated to providing up-and-coming athletes with opportunities to connect with pros in the sports industry for exposure and mentorship.
On May 19, 2022, Chaffey College will award more than 4,600 degrees and certificates to more than a thousand students in the college's first in-person commencement ceremony in three years due to the COVID-19 pandemic. About 2,600 students will receive awards, including 18 students receiving the title of valedictorian – the most in Chaffey history.