18,000 Chaffey Students Start Fall Semester
August 17, 2021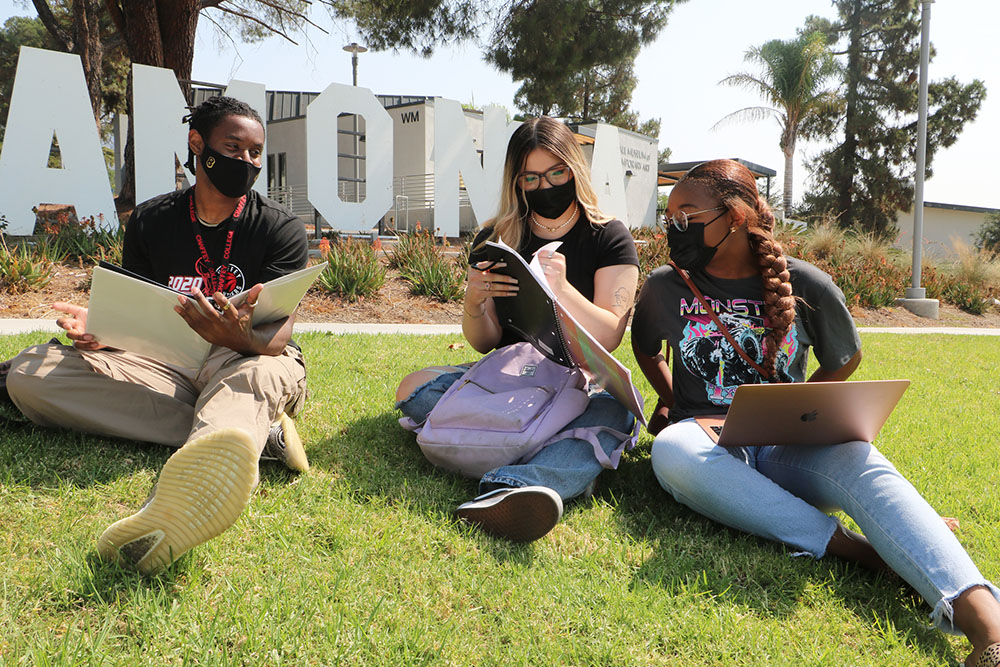 More than 18,000 Chaffey College students began face-to-face and online classes on August 16 for the start of fall term, with new programs rolling out in nursing and hospitality management.
Chaffey's fall offerings include about 300 classes that are entirely in person or a combination of in person and online – a more than 130 percent increase in classes with a face-to-face component over last fall.
"We are excited to be offering more classes with face-to-face instruction on our three campuses in compliance with public health mandates," said Chaffey College Superintendent/President Henry Shannon. "We will also continue to offer an abundance of online courses to give our students more options to meet their academic goals."
Fall enrollment numbers remain on par with fall 2020, but students have enrolled in 5 percent more classes and are taking nearly 7,000 more units than the previous year.
Sixteen new faculty members have joined Chaffey's roster of more than 1,100 full-time and adjunct teaching staff, providing instruction in criminal justice, aviation maintenance technology, communication studies and more.
New programs being introduced for fall include a certificate in hospitality facilities management, a non-credit nursing assistant certificate and a nursing assistant/home health aid certificate.
Chaffey College is one of the first community colleges in the state to offer a hospitality facilities management program, said Daniel Bentum, professor of hospitality management.
It has attracted interest by both students and employers.
"San Manuel (Band of Mission Indians) is already talking to us, and they own huge buildings that are in need of people," he said.