Reserve a Study Room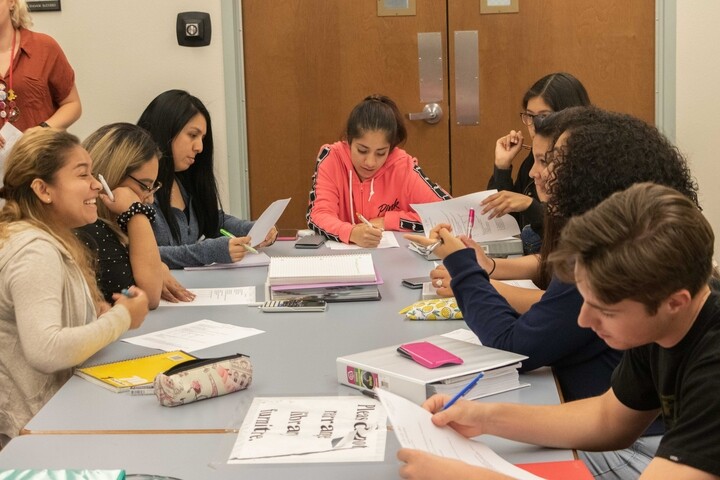 Reserve a Study Room
In order to checkout a group study room, the following policies must be observed:
More than one person of a group must be present in order to check out a room.
No eating or drinking is allowed in the rooms with the exception of water.
These rooms are available for quiet study. A reasonable level of noise/activity must be maintained.
Furniture in the rooms is to be used only for its original intent and purpose: chairs for sitting, tables for writing, placing material. Sleeping or engaging in activities other than study constitutes grounds for removal.
Maximum occupancy of the rooms must be observed at all times.
Rooms must be vacated 15 minutes prior to closing.
After vacating the room, close and lock the door and return the key to the Circulation desk.
The group-study key may not leave the library. If the room is vacant for more than 5 minutes and the key is unreturned, the library will assume that the key has been taken from the room and a fee of $25 will be assessed.

By signing in to use a Group Study Room, you understand that you are responsible for the conduct of persons using the room while checked out under your name. Any violations will result in removal from the room and may also result in loss of checkout privileges for rooms and disciplinary action.