Faculty Success Center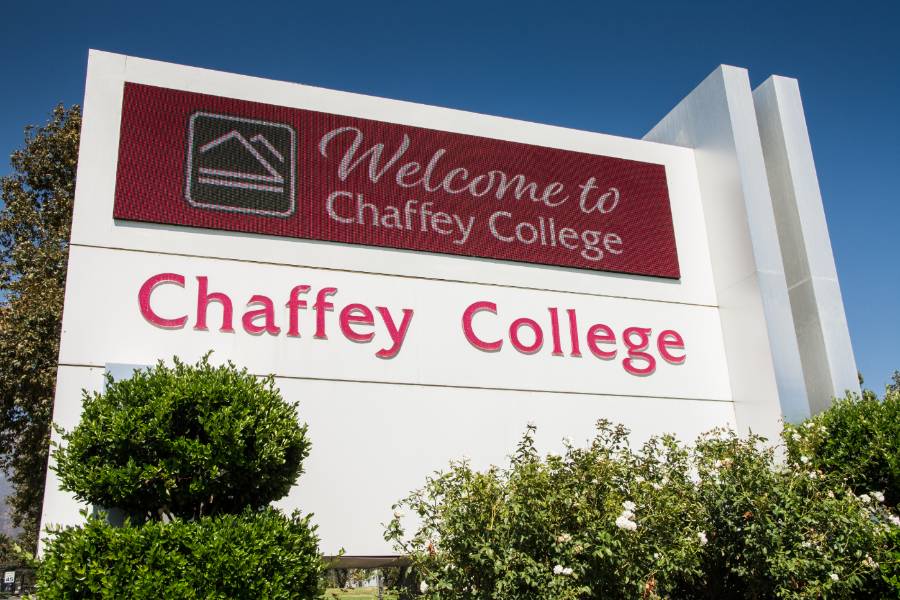 Chaffey College Faculty Success Center locations at all three campuses provide instructors with opportunities to learn, grow and share about teaching and learning. The center hosts workshops, seminars and discussions for faculty members. The center provides the following:
Computers
Printers/copiers/scanners
Wireless connection
Conference rooms
Comfortable lounge
Break room
Contact
Phone: 909-652-6974
Email: facultysuccesscenter@chaffey.edu
Hours: 8 a.m. to 4 p.m. Monday through Thursday; 8:30 a.m. to 3:30 p.m. Friday
Welcome from Cindy Walker
Welcome to Chaffey College's Faculty Success Center! Our vision is to provide our faculty with ongoing teaching and learning opportunities. Our hope is that as a result of instructors' involvement with the FSC, they will be inspired to try new techniques, empowered to reach more students, energized in their passion for teaching, and engaged in learning and sharing with colleagues The principles and values that undergird the philosophy of the FSC serve as the foundation for all of our activities (see below).
Philosophy of the Faculty Success Center
We believe in students' capacity for learning and successful completion of their goals with the right mindset, tools, resources and strategies.
We believe in instructors' capacity for excellence in teaching, innovation, creativity and ability to engage students in learning.
We believe in the college's capacity to empower students, faculty and staff to support teaching and learning throughout the college.
We believe in the dignity and scholarship of teaching and learning.
We believe that all learning is developmental – instructors can learn, grow and gain deeper insight into the art of teaching.
We believe that instructors bring unique perspectives to teaching and learning and they need time and opportunity to share those perspectives with their colleagues.
We believe that having high hope and a growth mindset can significantly improve the teaching and learning environment and increase success.
On a personal note, I feel so honored and humbled to lead the efforts of the Faculty Success Center. I am inspired by Eva Rose's hard work, compassion, and dedication to the FSC for the past few years. I commit to give our faculty my best as well. Please let me know how I can serve you or meet teaching and learning needs. I hope to see you at many of our workshops, seminars, and discussion groups!
All my best,
Cindy Walker
Faculty Success Center Facilitator
cindy.walker@chaffey.edu
(909) 652-6970