Alumni & Community Outreach
Even if you graduated from Chaffey College years ago, you remain a Panther for life. Some of our alumni include author Beverly Cleary, actress Meagan Tandy and many more. They are among the more than 400,000 alumni living and working throughout the world, using the skills they learned at Chaffey to succeed. If you're one of our alumni, you fill us with Panther pride!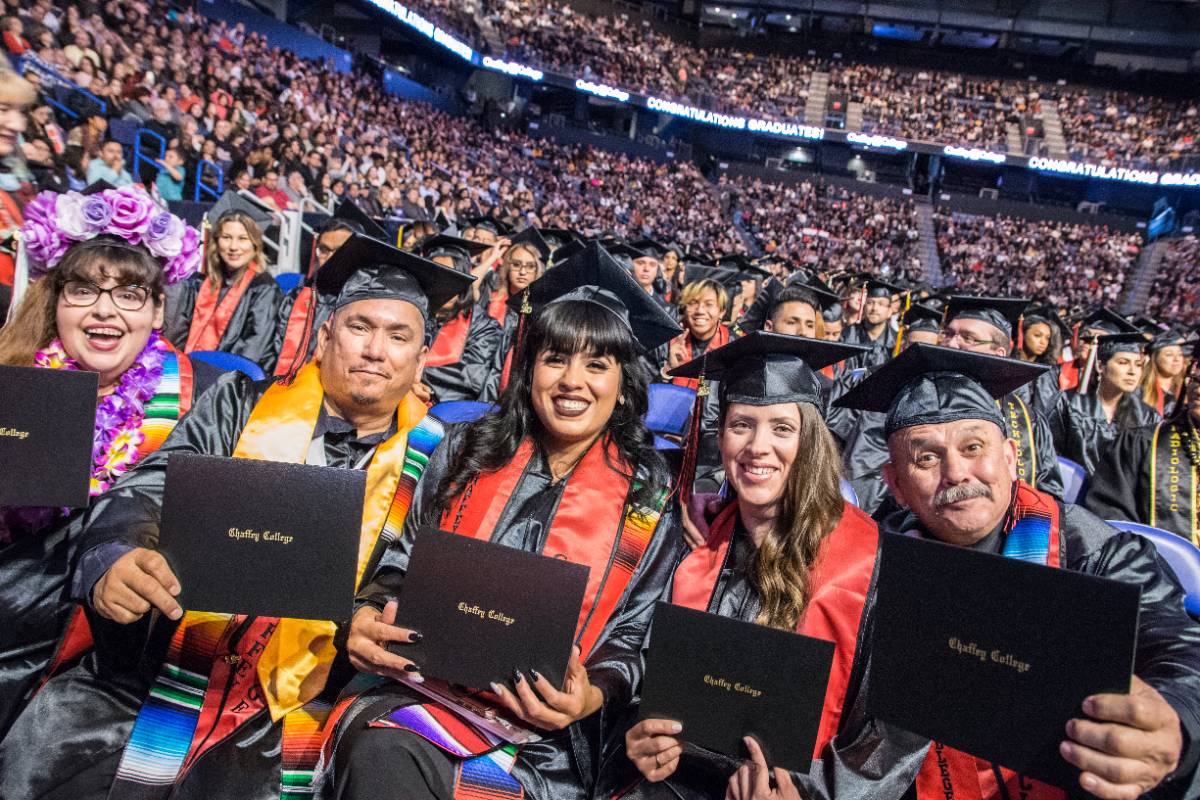 Many of our alumni like to keep in touch with their alma mater even after they've moved on to the next chapter of their lives. Do you want to stay involved with Chaffey College, keep up with news and events happening around campus or support Chaffey to help the next generation of Panthers? Would you like to share your success story? We'd like to hear from you.
Membership
Chaffey College Alumni Association members receive special discounts as part of their lifetime membership benefits. Take advantage of the many exclusive perks offered to members including career assistance, online, on and off campus benefits. You may become a lifetime member if you've ever taken a class at Chaffey College or if you consider yourself a friend of the college. Join Today!
Membership Type
Alumni and Friends Lifetime Membership - $20
Chaffeyans (Retirees) Annual Membership - $20

Alumni Association Benefits
Online Benefits
Class Notes
What have you done since you graduated? Let us know.
LinkedIn Alumni Group
Access a network of more than 15,000 Chaffey College alumni by joining the official Chaffey College Alumni Association group. Become a member of a growing network today.
On-Campus Benefits
Access to Chaffey College Library
Basic borrowing privileges of printed materials.
Panther Athletics
Free admission to all Panther athletics games throughout the year, except playoff games.
Career Center
Receive all career center services such as career counseling, job shadowing, resume writing and much more.
Bookstore
15% off on supplies, soft goods, gifts and electronics on the Rancho Cucamonga, Chino and Fontana campus. If you need to make an online purchase, please contact Office of Alumni Relations to receive a member-only discount code.
Invitations to special alumni events
Career fairs, networking opportunities, sporting events and more.
Off-Campus Benefits
AAA Auto Insurance Discount
Please contact your nearest AAA Auto Insurance office.
Enterprises Rent-a-Car Discount
Receive 5% off any car rental. Please contact the Office of Alumni Relations to receive a member only discount code.
Discount tickets to major family theme parks
Purchase tickets on-line for major theme parks, movie theaters and more.
Contact
Email: alumni@chaffey.edu
Phone: (909) 652-6541
Events
The Chaffey College Alumni Association holds several events throughout the year to give our alumni an opportunity to reconnect with their alma mater and to strengthen the association's alumni network.
The Chaffey College campus plans various events through the year that keeps our alumni and community connect to Chaffey College and its students.