Success Centers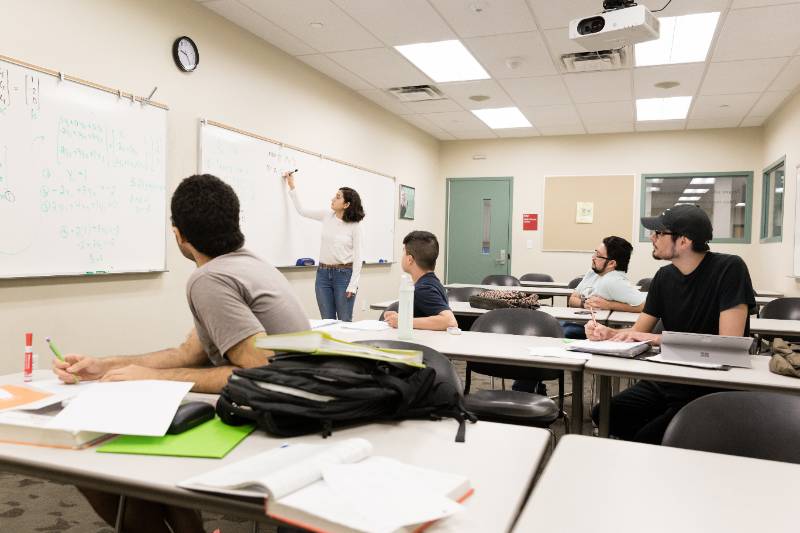 The Chaffey College Success Center network of services can provide you with the tools to succeed in college, careers, and life.
Watch this short orientation video to learn how to access services. (Video will be updated soon with new information)
Hours of Operation
8am - 8pm Monday - Thursday
10am - 4pm Friday
10am - 3pm Saturday and Sunday
Activities in the online Success Center
You can fulfill your supplemental learning requirements with activites such as
Workshops

Learning Groups

Directed Learning Activities (DLAs)
We also offer
Free tutoring

Petition clearance for math and science courses
To access all of these services, please visit the Success Centers located on Canvas through the Student Support Hub.
How do I make an appointment?
If it is your first time accessing Success Center services this semester, click on these instructions to see how you can access the Success Center services online.
You can walk-in online for all Success Center services, or you can schedule the following types of appointments on the Success Center Hub.
Be prepared for your online appointments by doing the following
Make sure your webcam and microphone work.

Have questions ready for your tutor.

Prepare materials ahead of time, such as notes, text book, and homework.

Be ready to participate in the tutoring session with your tutor.
Success Center Policies
Students have the opportunity to participate in one tutoring session, one DLA review session, and one workshop or learning/conversation group per day per course.
Success Center tutors cannot provide you feedback on quizzes or exams or other assessments. If you have questions about this, please email the Instructional Specialist in advance of your appointment. Violating this policy is an infringement of academic integrity and will result in the notification of your instructor and the dean of the school and may result in an assignment or course failure or college expulsion.
Contact Us
Do you have questions about accessing Success Center activities? Use our virtual support options to get answers.
Specialists by Academic Career Community
To align with the College's Guided Pathways transformation, the Success Centers have been reorganized around the six Academic and Career Communities (ACC) starting this Fall. The new ACC-aligned Success Centers will be led by the following Instructional Specialists
Success Center Tutors
The Success Centers hire a diverse group of tutors who have various educational backgrounds to meet students' needs. Tutors may be peers who are also students at Chaffey. Other tutors may be students at local colleges and universities or faculty tutors at Chaffey. All subject-specific Success Center tutors are recommended by instructors and have successfully completed courses they support with an 'A' or 'B' grade. In addition, they participate in tutor training throughout each semester, including topics on multiculturalism, gender equality, neuro-atypical learners, and mental health.
Success Center Awards
The Success Centers have earned numerous awards, including
The Board of Governors Award
The statewide Academic Senate Innovations Award
An Innovative English Program Award from the National Council for the Teachers of English (NCTE)
Recognition from the state Chancellor's Office for "best practices" in basic skills
Metlife Award as part of the Opening Doors Program