Chaffey College Student Builds Ventilator
September 4, 2020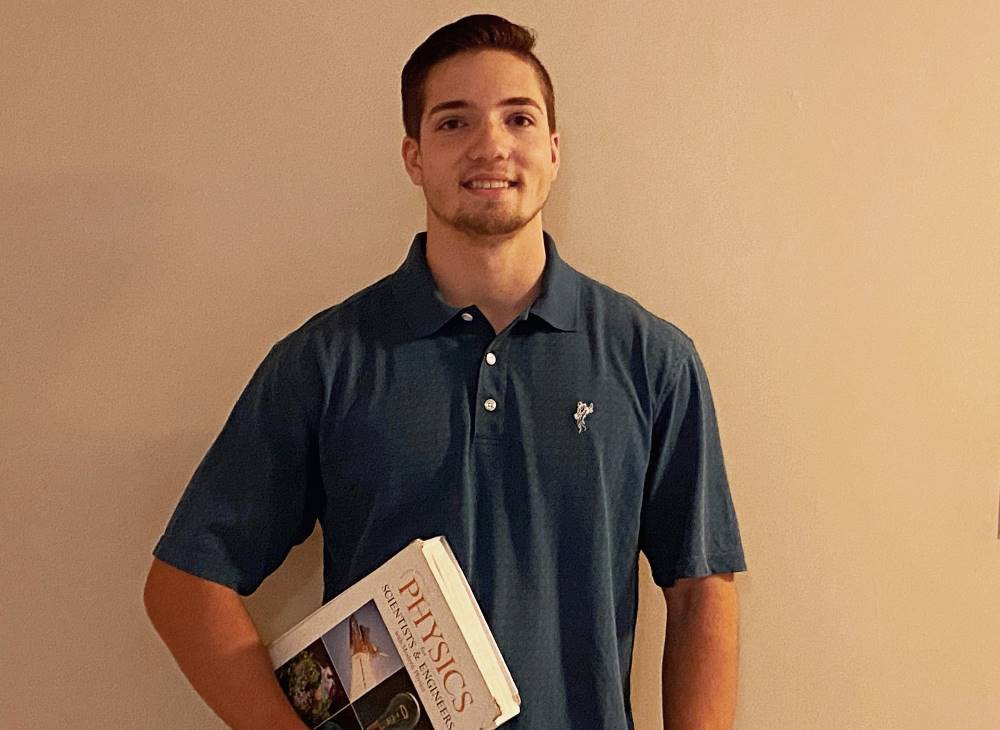 When Brayden Diver received a physics assignment to describe how he would build a ventilator, he didn't just write a report. He built the real thing.
Diver spent about $75 in tubes, batteries, wires, air pumps, electronics and other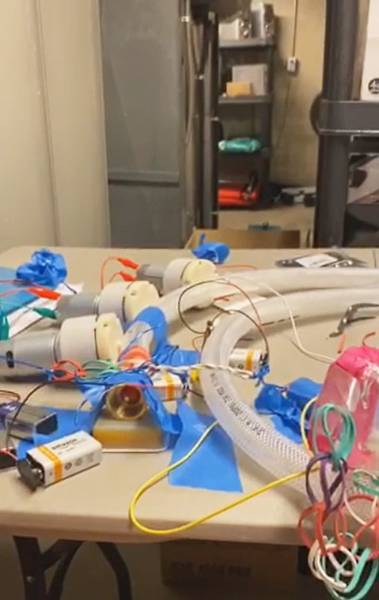 materials and assembled them at home while taking classes remotely due to COVID-19. He filmed himself using the device and explained the math behind it.
"I've definitely always been interested in building things," Diver said. "With the pandemic, it made it cooler to build the ventilator."
It's something that caught his physics professor, Dr. Mark Padilla, by surprise.
"I just thought that it was incredible that he put to use many of the physics concepts we had learned in class, but to also build a functional ventilator showed me that he truly has the heart of an engineer," Padilla said.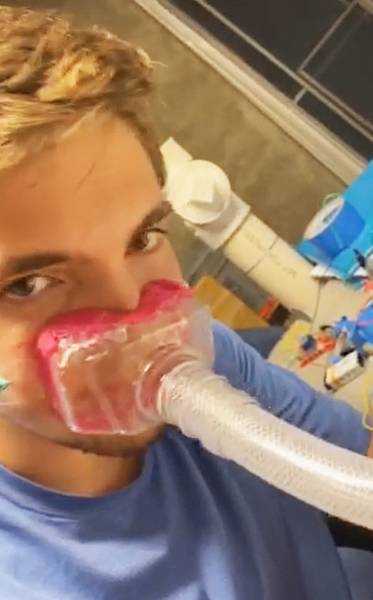 Diver, a 2020 Chaffey College graduate now majoring in aerospace engineering at UCLA, continues to use the equations he used in the ventilator project in his current studies.
"The ideas behind the airflow in a tube are pretty relevant to aerospace engineering," he said.
Padilla created the assignment as a way for students to do lab work from home due to COVID-19. Diver was the only student in his Physics 47 class who took advantage of the extra credit he offered to build a ventilator.
"At the end of the day, it's why I'm an instructor. I got to see my student flourish into someone who takes what he has learned and creates something useful to society," Padilla said. "Really, I'm beyond proud of Brayden."
Diver said his dream is to work for NASA or SpaceX. He wants to make it feasible for anyone to explore outer space.