Chaffey College Nursing Students Administer COVID-19 Shots
May 25, 2021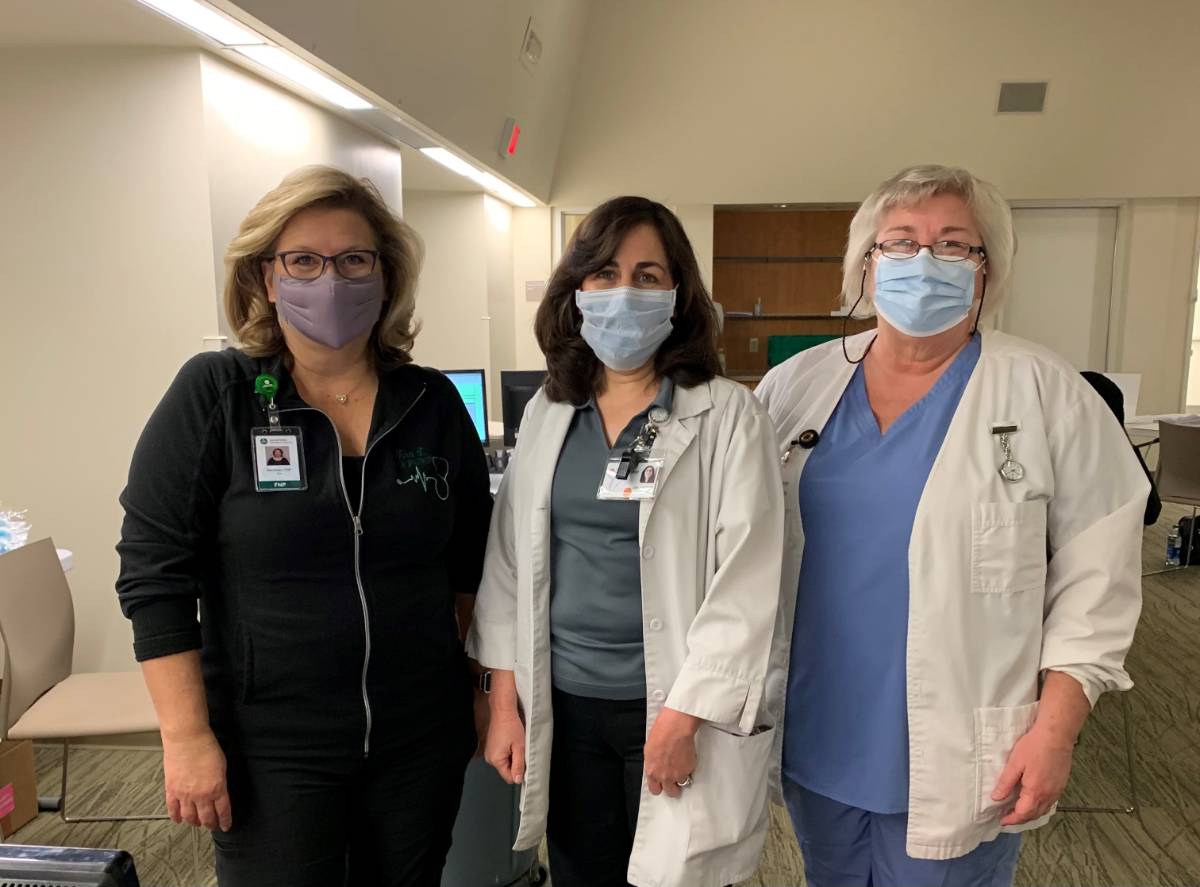 More than 50 Chaffey College nursing students administered hundreds of COVID-19 vaccinations at San Antonio Regional Medical Center in Upland between December and April.
The students, who gave the shots under supervision of faculty, participated as part of their their clinical experience. But it also gave them a chance to be on the front lines of something meaningful: eliminating a pandemic.
"It truly felt like holding hope in our hands," said Chaffey College Professor of Nursing Lisa Doget.
Marlene Cianchetti, a nursing instructor since 2005, agreed.
"The students and I absolutely loved being a part of the solution," she said.
Nearly 13 million Californians had been fully vaccinated by early May, about 42 percent of the population.
The pandemic caused a surge in demand for healthcare workers, with nursing students getting drafted to join frontline workers and nurses coming out of retirement to assist. It's something that alumna Tatiana Jaimes experienced firsthand. She completed her associate degree in nursing on Dec. 18, administered shots at San Antonio on Dec. 19 and got hired by Kaiser Permanente Medical Center in Ontario to work in a COVID-19 unit right in the middle of the second surge.
"There were moments in my mind where I thought this was a hard time to become a nurse," Jaimes said. "I've seen so much sadness in the last four months. There hasn't been much reflection, but what I have considered is not so much how I helped but that it has been insane."
Jaimes said that administering shots when they first became available felt like being a part of history. She gave shots to San Antonio healthcare workers who she'd grown to care for by working alongside them.
"I feel very strongly that Chaffey's nursing program really prepared me for real nursing," she said.